The seven-minute epic and blissful journey that is Belladonna kicks off this ambient collection of finely crafted escapism from ImButcher. The track opens up the album with multiple layers of emotionally rooted, uplifting synths, samples and riffs. There's a partly tribal feel to the groove, there are flickers of instrumental soul and joy alike, and all the while your mind and your body are free to roam wherever the moment takes them. A stunning track and the perfect way to draw over an audience in preparation for the rest of the album.
As the experience continues, hints of vintage musicality emerge by means of classic keys and retro synths and bass-lines. Happiness is precisely this, a nostalgic yet equally emotive composition that's initially gentle in nature but evolves dramatically throughout its ten-minute life-span. Those tribal rhythms and that layer of soul appears again and quickly becomes a calling card for ImButcher's creative work.
Later on, all of this meets with organic fragments of guitar, and often a harder hitting EDM-backbone that lets you really start to turn things up loud as the music rains down. World Without Problems encapsulates all of that and allows you to briefly live among the sentiment presented by its title.
Life The Game follows on and reignites that classic electronica vibe but fuses it beautifully with some thoughtful, real-time musicianship – a personal favourite for its use of melody, and for that brilliantly engaging rhythm. This entire playlist soon proves itself to be a worthy choice for any evening of introspection or togetherness alike.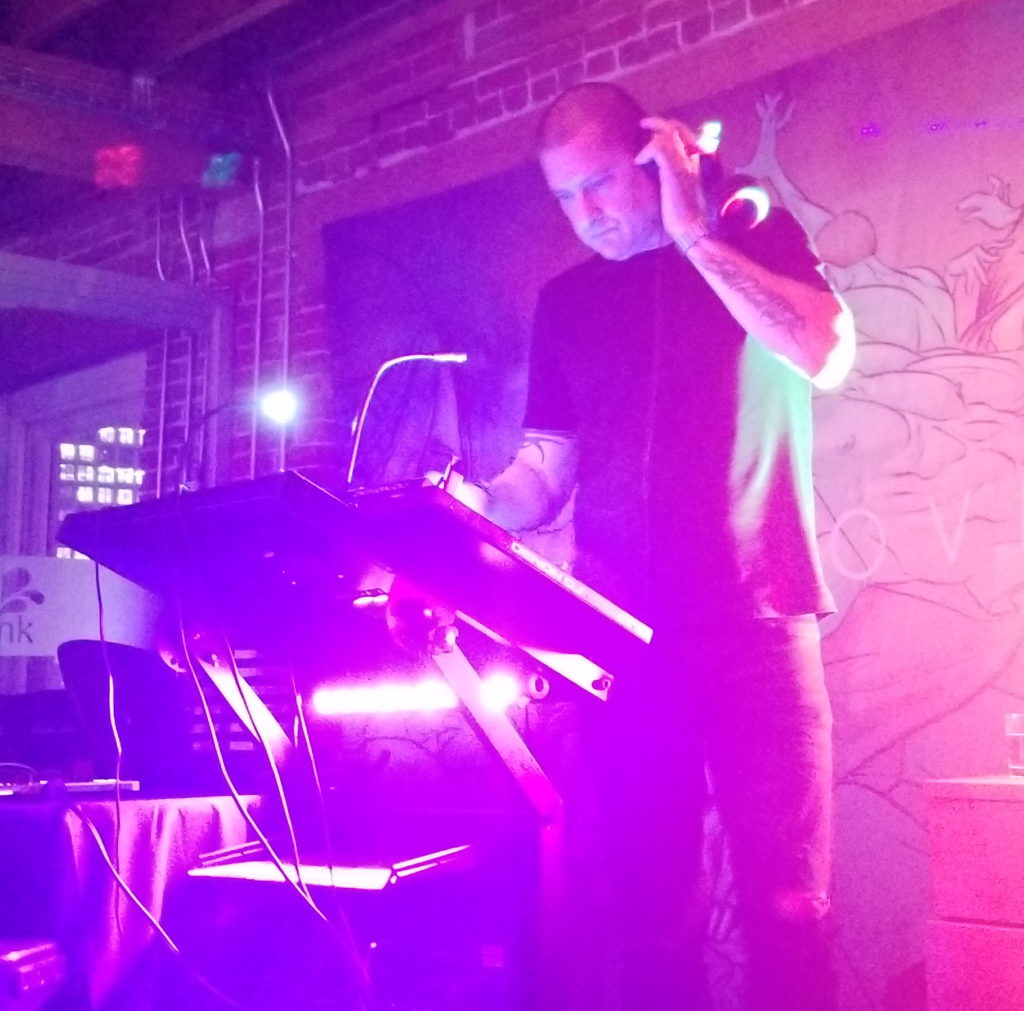 A moment of darkness appears for the track Evilution, showcasing ImButcher as anything but a one-trick pony. The mood re-crafts the energy in the room, and you welcome the change. At the same time, you can still pick up on those elements of character that run throughout the project. It's not an easy thing to have a sound of your own as a contemporary producer – at least not within such an enjoyable and musically satisfying arena. ImButcher achieves it with ease.
Dance Baby Dance sees a level of nineties soul-pop pour through, woven in among an awesomely addictive beat. This one has something of a Joe Goddard, Gabriel feel to it. Hope follows and keeps the energy high – the lightness of the synths and sounds in the outer edges helps craft something cinematic and immersive. Afterwards, You Let Me Down underlines a deeply creative side to the artist, presenting a poignant journey through thoughts and feelings – complete with moments of quiet to contrast those of weight and intensity.
Fallen Angel expresses a similarly complex series of ideas and instances. There's something beautifully unique and melancholy yet free about this one. It feels like a scene, rather than a simple piece of music. Broken Heart follows on well and allows your mind to remain in those depths for a little longer. The producer creates these chaotic and colourful worlds of audio around you, and it's incredibly easy to lose yourself there.
Things come to a finish with the high-octane pace and power of Unfaithful. Classic house fills the room, simplicity and speed walk hand in hand. ImButcher ceases the moment and lets the strength of rhythm and darkness drive for this near twelve-minute journey through resentment. Things evolve majestically, the soundscape becomes intense, industrial and ever-winding. An unexpected yet impressive finish that reminds you of the variation that's possible when a love for music as an art-form overtakes a love for genre.
ImButcher creates from a place of genuine depth and consideration, so each of these compositions means something very real, and you can hear and indeed feel that as you listen. Absolutely worth experiencing in full.
Stream the album on Spotify. Find & follow ImButcher on Facebook, Twitter & Instagram or visit his Website.