Canadian duo Hoffey's debut single is a smooth and fitting addition to the world's electro-pop catalogue, as well as a brilliantly detailed, ambient bit of escapism to see you through the remaining summer months.
Love Is Wild showcases impressive levels of creativity and professionalism intertwined. The production on the track is high class, the beat and the various, evolving layers of instrumentation take a dash of multiple genres and fuse them within this spacious, atmospheric, down-tempo EDM environment – making for something that works beautifully as a modern release, but that also offers plenty in the way of complexity and fresh appeal.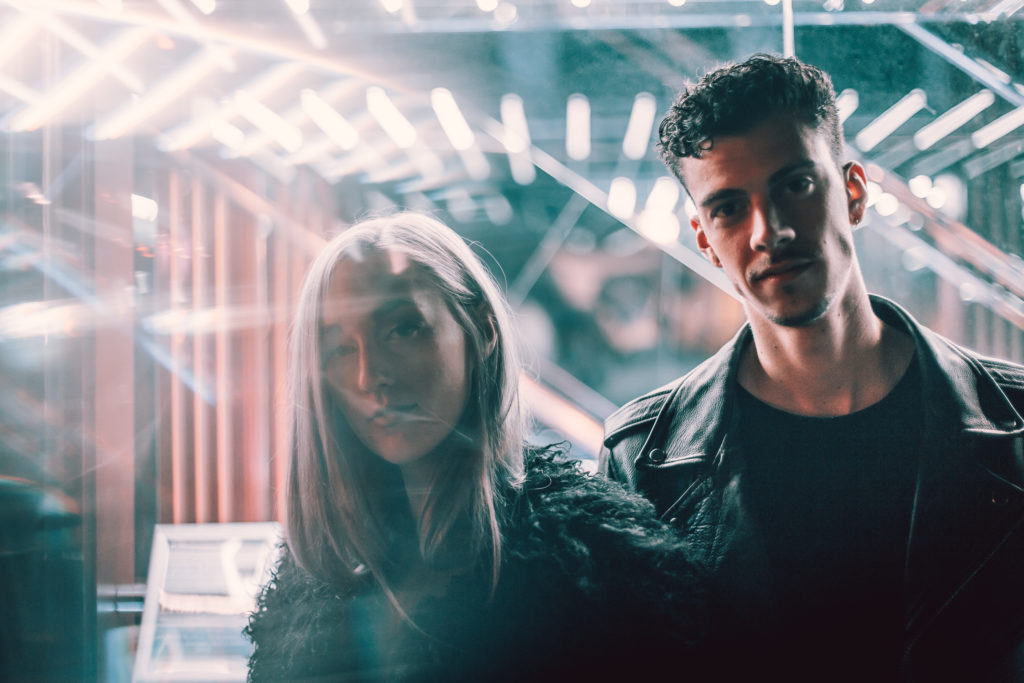 Performance wise, the duo – Jordan and Erika Toohey – each offer soft and soulful deliveries of this gently expressive and poetic bit of writing. It's not a song that needs bold levels of volume or anything that attempts to shock an audience, it's one that works effectively on its own raw emotion and intentions. As a married couple, Hoffey seem to pour their own interpretations of the underlying concept into their performances – this idea of love being wild is presented in a genuine way among the soundscape. Sure, it's easy to let this play as you go about your evening, but the added blessing is that if you choose to listen intently – there's plenty of realness and loyalty to appreciate. The honest experiences that led to the track being crafted add an element of sincerity that strengthens its impact.
Throughout the track there are several instrumental flickers of character that quickly become the central or recognisable riffs you take away with you after listening. Along with this are the progressive melodic moments, the key change – subtle as ever, but beautifully effective in keeping things moving and interesting. Erika's driving voice meanders along the ambiance with a flawless ability to meet each changing note and each rising level of passion. The more times you hear this play, the more immersive and enjoyable it becomes. A strong contender for 2018's best releases and hopefully a fitting representation of all that's left to emerge from Hoffey throughout the rest of the year.
Stream or download the single here. Find & follow Hoffey on Facebook, Twitter & Instagram. Visit their Website to find out more.