Halogyns burst back onto the scene this year with a gorgeously nostalgic fusion of pop-rock, Americana, and superb songwriting. What You Want is a quickly likable song, one that builds up from near-acoustic rawness to something still organic yet fuller and notably infectious in its portrayal of certain ideas and melodies.
If you're new to the band's sound, this latest track makes for the perfect starting point. What You Want is a release that successfully walks the line between melancholy and optimism, feeling cool and calm, serious yet rooted in musical expression; to the extent that it makes certain you're swept away on the moment.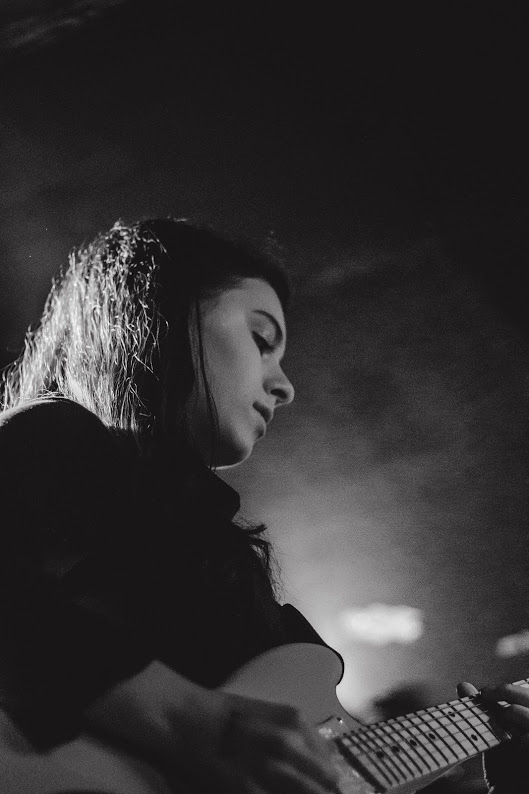 Photo by Vanessa Holt.
The song's hook is brilliant, a longer-form melodic moment with some great guitar riffs and vocal harmonies, not to mention a striking drum-line. The second time you listen, all of these details fall away a little – the overall strength of the song and the set-up builds something very easy to escape within. In some ways, it feels like a classic pop-rock offering from a simpler time – hence the nostalgic marker. However, those cascading and near-manic guitars, the colour, the emotion, and the contrast between the verse and the hook – all of this leans in favour of an enjoyably original new hit.
The moments just before the hook are where things get really addictive – the melody utilizes a series of unexpected notes, a less than common scale, to offer a satisfying and alternative build-up that resolves wonderfully as the hook hits. Listen twice and the deal is done, it's an easy one to revisit and an awesomely passionate track to have reappear in the long term playlist. I look forward to hearing a full-length project from Halogyns – though the musical style has a sense of comforting familiarity, their songwriting is of genuinely refreshing nature.
Quitters never win, that's what you told me… 
Find & follow Halogyns on Facebook, Twitter, Soundcloud & Instagram or visit their Website.