Creative production, heavy vocals for the rap and lighter fragments for the melody, an overall fusion of calmness and high energy – Big Fish kicks in with style and refuses to lower the bar throughout.
Contrasting intense rap verses with an addictively melodic, metaphorical hook that connects for its pop-like quality and quirks alike, the single showcases the best in of all involved.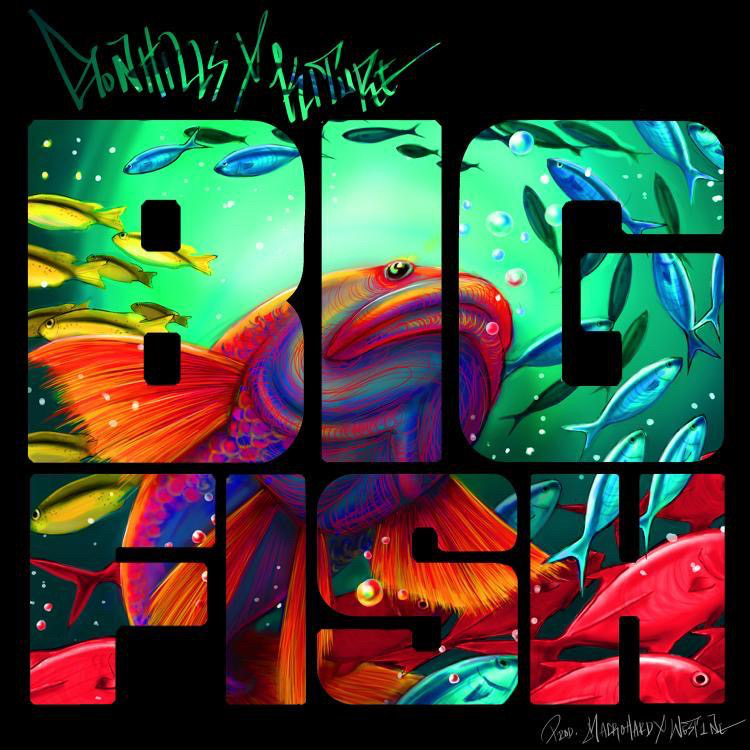 From artistic production, a simple beat and subtle outer-layer intricacies that keep things interesting, through a vocal depth and clever wordplay for the verses, to a smooth and satisfying vocal feature for the hook, Big Fish feels like an easy hit right now.
Bringing together the weight of hip hop with the lightness and multi-coloured optimism of pop, this is one we can expect to hear repeatedly on the scene over the coming weeks.
Check out Gonhills on Facebook, Twitter & Instagram or visit his Website.