With this project, the artist Gilman Mom has blessed listeners with the perfect fusion of nature's own ambiances and the electronically sourced rhythm and emotion of a creative producer. Coast of Daylight is the opener, and more than enough in itself to have you feeling lost within the soundscape as it evolves around you.
Gilman Mom presents a seemingly minimalist display of elements, but does so in a manner that lets them all appear smoothly united and purposeful. These chord progressions and flickers of melody, however simple, guide you lovingly through this forest of thought and possibility.
There's a surprisingly lo-fi feel to this album, surprising because it doesn't affect the experience at all – this music is as immersive as any crisp, finely tuned release; perhaps more-so for its authenticity.
The Revisionist keeps things moving with a raw sounding drum-line and a beach scene, accompanied by some freely wandering melody-lines and moments that create an experimental journey before you. It feels like neo-jazz alongside of some potential story-line – to be completed by the listener, at his or her own discretion. Perhaps it feels somewhat unfinished, cleverly under revision even.
Eucalyptus paints an appropriately joyful mood around you. Still mildly experimental, distant. A spoken word vocal drives specific, descriptive ideas into the experience – clear imagery and story-telling re-capture your attention. A Particularly Hopeless Night follows, another page turned and another scene set accordingly. This piece has something slightly haunting about it at first, though the words seem peaceful, intentional – the leading voice sounds a little like Tony Robbins. The mood grows more comfortable with every few seconds. The ideas get you thinking deeply.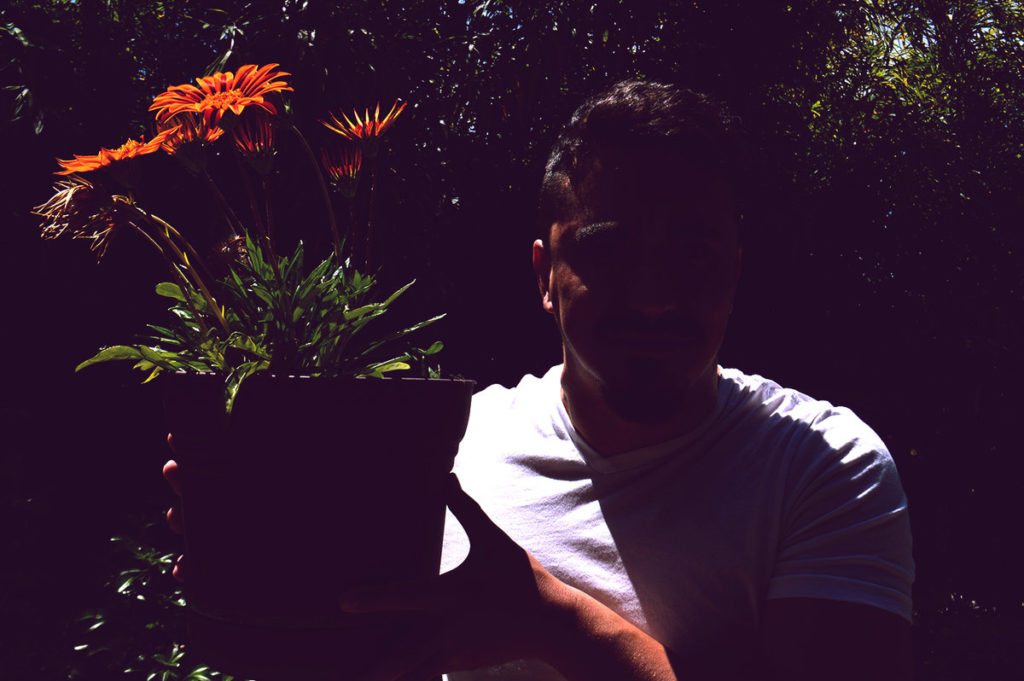 Things take a turn for the far more disjointed and chaotic during Leona Heights – it's a spacious chaos though, seemingly organised thanks to an expressive backdrop and an intriguing level of detail. Sometimes these tracks let you wander off into your own consciousness, at other times they leave you listening intently to every beat and every echo of life. As the drum-line settles in for this one the energy soars and the conveyor belt of ideas continues on its suggestive way.
Kiss These Wounded Paws reintroduces the sounds of nature from earlier. This track seems to lean back and forth between darkness and light, appearing in one instance like it might go somewhere unsettling, appearing in others like it may just be the thing that lifts you up for the day. This meeting of music and a slightly ASMR-reminiscent experience is quite exotic and beautiful for the most part. Cosmic Evening follows and lets this feeling multiply. There's warmth here now, busyness, togetherness, rhythm. At close to six minutes long this track marks the most extended journey of the collection, fortunately it's also one of the most immersive and enjoyable. Things continue to change throughout, you move through the moments, always interested.
Adding a final glimmer of calm and colour to the process is the final track of the project – Listen to the Color of Your Dreams. Another favourite, this piece offers a blissful wave of reverb-soaked musical notes, a slightly muffled, distant hammer-like beat, and that all-important atmospheric layer of the outdoors. As if the album in full doesn't quite appropriately suggest or accompany a meditative state, this final track creates that possibility for sure. Gilman Mom offers audiences something pretty unique right now, throughout Revisionist History. Worth stepping into.