Gabbedon is a musician and songwriter bringing together elements from his Cuban and Colombian heritage, offering audiences a smooth and uniquely creative collection of songs that brightly showcase his vocal and musical abilities. Party In My Bed (FIESTA) is way more mellow than the title perhaps implies, a low key and soulful song emerges, a subtle beat backed up by a dreamlike set of synths and riffs. On top of this, the leading voice has a certain passionate delicacy to it that almost whispers the lyrics and melody to you. Considering the song's concept, the invitation suggested within, the vibe of the music suits the mood implied perfectly. This is precisely the kind of music to chill out to with someone you hold close.
Elsewhere Gabbedon's music is as eclectic as it is rhythmic, the vibe remains positive for the most part, the sound of his voice and this meeting of certain genres presents a familiar thread throughout, but there's a lot more to be explored as you make your way through his catalogue. Kiss Me (Besame) is a song upon which the artist features alongside of El Excelente & El Exclusivo. Again, the positivity stands tall, Gabbedon's sound is unmistakable, and at around the half way point you get a snippet of spoken word realness to reinforce his passion and his connection to his music. The soundscape here is pretty blissful, joyful riffs float alongside of a reggae style beat and make for the perfect accompaniment to an evening by the ocean with those you care about.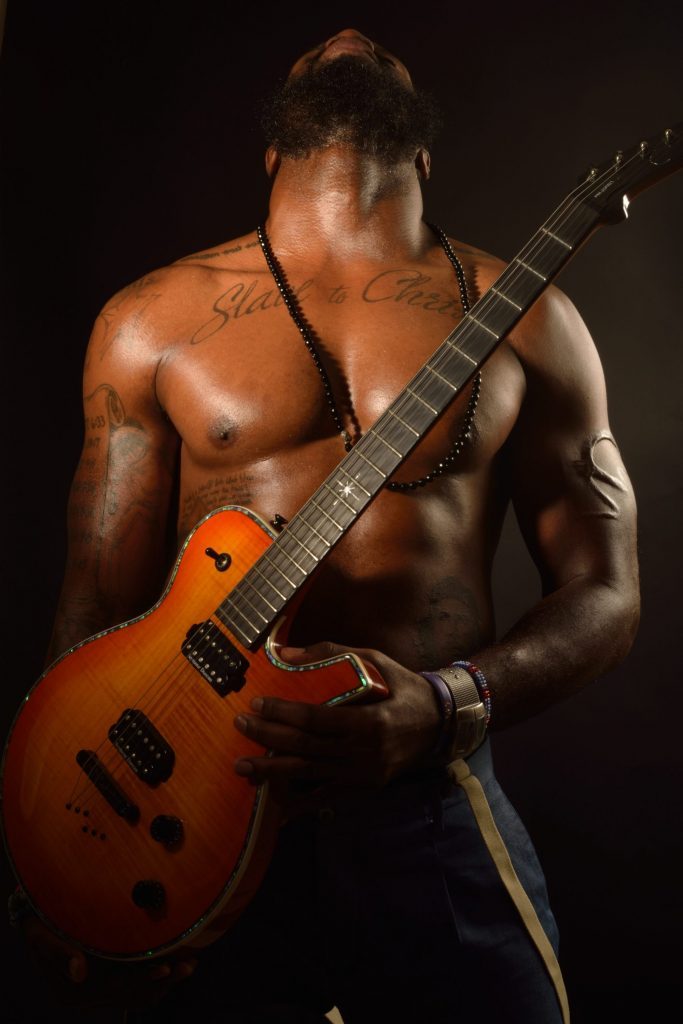 A common theme throughout Gabbedon's music is that of togetherness, sharing the moment with those you hold dear. The optimism in the sound reflects this well, and with every new song, the artist's presence and reliability as a creative performer grow stronger. Amarte Forever is another uplifting song, the ambiance feels more electronically driven here, a touch of crisp, retro synth work appears a little heavier than elsewhere. The vocal performance again though keeps in line with that smoothness, that easy going whisper of sorts, and in this case a clever and ever-changing melody works beautifully among this. Certain moments lean more in the direction of hip hop, but never at the cost of consistency or relevance, in fact it's another element that helps keep things fresh.
It's a pleasure to stumble upon an artist who knows exactly who he is as a creative and exactly the sort of sound he wants to portray. These songs are varied and appealing in their own ways, but you definitely get a feel for the Gabbedon style of expression that thrives throughout his music. Hace Rato takes things in a slightly different direction again, but it makes sense being his, and it's a stylish and seductive sort of song that really leaves its mark – a definite highlight for its hypnotic smoothness and its mildly melancholy yet still calming, hopeful energy. Wherever Gabbedon's musicality and vocal performance appears, you recognise it, you notice the consistency and the work or effort that has led to it, and you relate to it for the purity and passion. He does his own thing and completely owns it in the process.
Despite his extended experience and his dedication to the craft, this feels like merely the beginning for Gabbedon. There's already plenty of music and projects to catch up on, but chances are there's a lot more to look forward to over the coming months and years.
"MY MUSIC HAS GIVEN ME THE OPPORTUNITY TO BE SOMETHING I'VE NEVER BEEN…AND THAT'S TRANSPARENT AND VULNERABLE" – Gabbedon.
Find & follow Gabbedon on Facebook, Twitter, Soundcloud & Instagram. Check out his artist profile & self-titled collection here.