Frederik Magle is a composer with a thorough and genuine air of creative freedom to his work. The project Anastasis-Messe need not be confined between the walls of a certain genre or style – instead, it offers an experience, an escape; an intense journey through various layers of thought and colour and emotion.
While Post-Zarathustra (Prolog) starts things up with drama and theatrical intensity, Præludium follows and presents an immediately entrancing rhythm – an echo of notes from a church organ, somehow all at once uplifting and a little unsettling. As the piece progresses chaos gathers momentum, the volume rises in unison, a definite weight emerges and with it returns that drama from the opening composition.
Dolorem brings a dash of melancholy into the playlist, the piano sound leads with a mildly familiar and moving chord progression, and a distant wash of strings give the piece an element of anticipation – as if there's something much bigger en-route.
Wherever your mind wanders to when listening to this album, it's likely to be a fairly unique experience for each participant. At the same time, it's fascinating to consider the feelings and ideas that initially led Magle down these various artistic, expressive pathways. The building blocks diversify throughout, as does the mood, the movement, the general set-up. All the while though, things start to make sense – you acclimatize and somehow know to expect the unexpected.
Tenebrae-Lux Aeterna (feat. Maleen Lundvig) brings through a compelling, operatic vocal line and a subsequent series of drum hits – all of which is completely new to the collection, but feels like a fitting way to go. Much like a cinematic journey, or a life – Anastasis-Messe encapsulates multiple meanings and concepts and forks in the road. This particular piece is intensely beautiful, the use of contrast is magnificent, and the balance between effects and realness works perfectly to hold tight to your attention. You tend to feel the changes as the performer does, and that's often exactly what we turn to music for in the first place.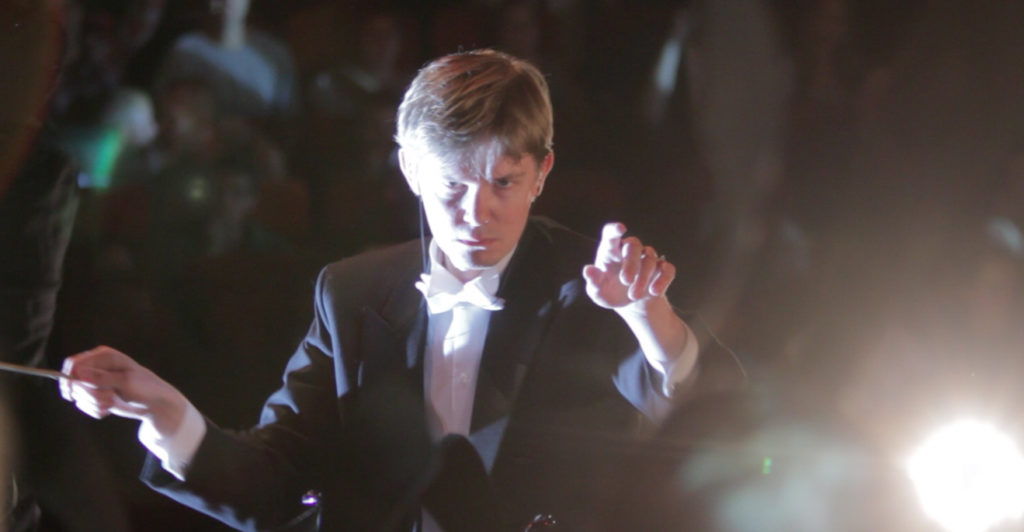 Throughout the rest of the album, eclecticism continues to play a key role. Nothing is held back, nothing gets in the way of whatever needs to be expressed in each moment. At the same time, rather than feeling like simple dashes of spontaneity, you can't help but appreciate and be quite amazed by the complexity of each soundscape – and the brilliant musicianship that has helped bring it to life.
Interludium (feat. Nicolai Kjølsen) is a gorgeously calming example – a welcomed moment of quiet pause and reflection. Opstandelse afterwards re-injects intensity and power into the process, feeling all at once cinematic and fast-paced – things get manic and mighty, a crucial moment of tension and togetherness in unison. Distorted riffs meet chaotic drum-work and a choir of voices – all of which offers up one of the most unpredictable yet brilliantly immersive tracks yet. The whole thing hits like a wave, quiet and gentle initially, later immense as it crashes over your head, then calm again to trail away into the silence. Opstandelse features Hareskov Kirkes Elitekor (Hareskov church girl's choir) and Martin Petersson on drums.
Velsignelse (feat. Fritze Steiner-Johnsen) presents a brief yet heartfelt moment of organic performance with tiny flickers of conflict. Amen (feat. Hareskov Kirkes Elitekor) afterwards fills the room with an overwhelming sense of warmth and optimism – again, you don't expect this feeling, but you welcome its embrace.
Postludium: Didgeridoo – Ite Missa Est (feat. Hareskov Kirkes Elitekor, Rasmus Toftlund on guitar, Martin Petersson) drives with precisely what the title implies. The tribal and traditional roots create a soundscape that's quick to connect – one that energizes in a loving way, and one that grows more mesmerising with each new intricacy and detail that appears. This seven minute-plus journey is undoubtedly one of the most memorable of all. As is always the case, Magle lets in whatever the moment requires – there are no rules, so the freedom within the music is incredibly captivating, and refreshing. It feels authentically new.
Things come to a delicately expressive finish with the gentle tones of Lux Aeterna. Maleen Lundvig's stunning voice need only add a few meandering notes to really see the soundscape connect in a passionate and deeply human fashion. This mellow and smooth composition is surprisingly peaceful as the curtains close. Magle showcases many different sides to his personality and his creative drive throughout the project, there's no single word to explain the way the music works, or why – it just does, and defiantly so. A breath of fresh air and a pleasure to listen through.
Grab a physical copy of the album here. Find & follow Frederik Magle on Facebook, YouTube & Instagram or visit his Website.