Introducing a decidedly unique approach to classical piano music, Fred Vanterra offers up Mythanien – a full length album of original scores that take audiences through a series of emotions and moods.
Beginning with the title-track, the album showcases a fairly raw and authentic presentation – the performance feels unedited, as if taking place right there in the room with you; unaffected for the most part.
Furthermore, the outright organised passion and fullness of the playing, which is incredibly impressive musically, creates an almost freestyle kind of aura. It's only when the pace and fullness falls away, and contrast allows quieter moments of reflection to connect, that we begin to realize the true intention and completed mood of the composition.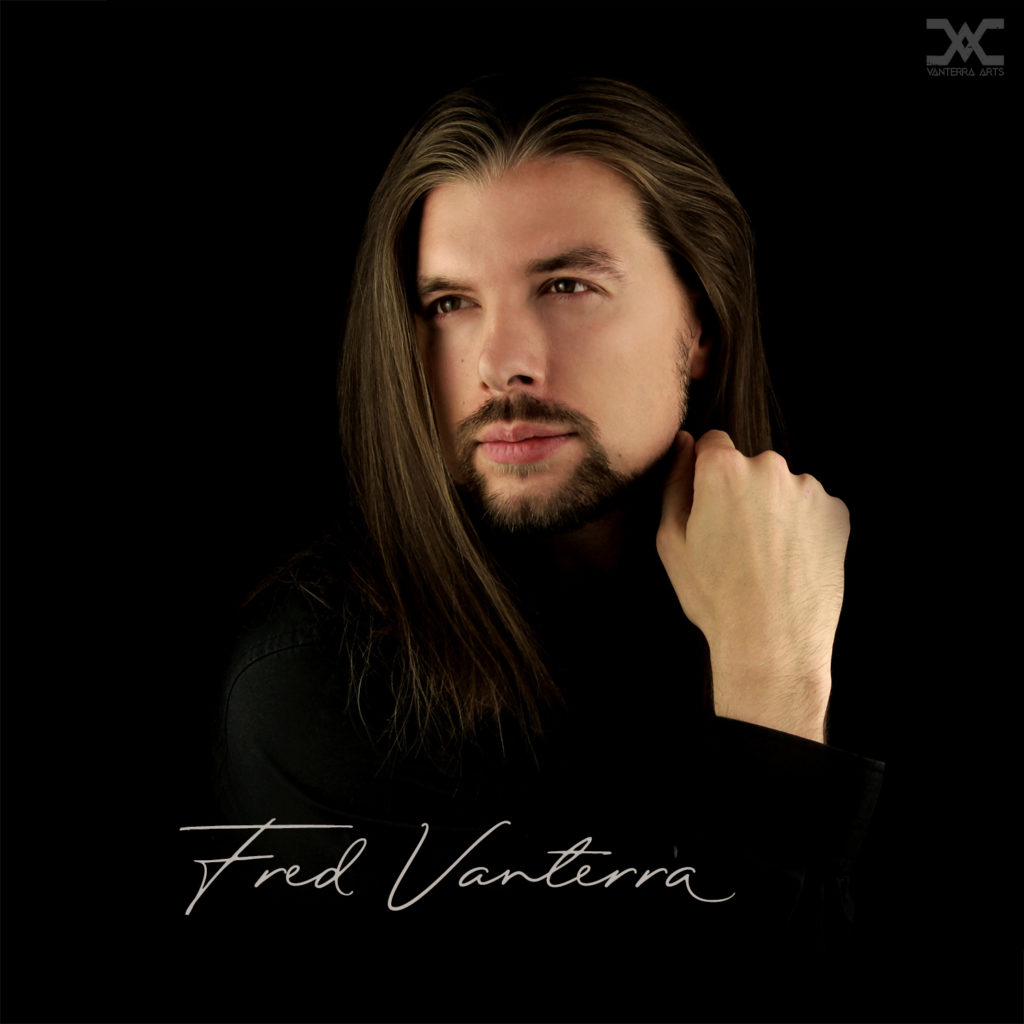 As the album goes on, there are as many moments of joy and calm as there are of intensity, high energy and power. Taama represents well the former, utilizing just a select few notes, showcasing a pianist not merely playing to impress but to create and envelop listeners – to tell stories and offer a realm of escapism that is genuine and unique.
While the music is blissfully easy to let play of its own accord, there is a specific underlying theme and indeed fantasy world at work between the tracks. This is all based on an upcoming fantasy novel, so the titles, the chapters, all represent definitive themes and moments within the tale. It provokes interest in this other world, without a doubt, and the intimate nature of the recording also allows for a refreshingly real, live-style experience; something we've all likely been missing this past year.
Amry is an early highlight, a simple yet beautiful piece of music, with a meandering melody and increasing weight that fully envelops the listener, and brightens the room in the process.
Firnya follows and appears to signify an uncertain change in the plot, a step into darker or more serious territories, the pace effectively reflecting the racing pulse connected to this change – though it all calms down considerably as the piece goes on; right before a distinctly dark and heavy introduction to Kuha Baza takes the reigns.
Other highlights include a blissfully hopeful Maryat, a heartbreakingly minimal and hypnotic Casoley and Tahara, and an intriguing, mesmerizing and briefly haunting Castelle – which brings the album to a bold and beautiful finish.
In every case, the completed project showcases a musician at the top of his game, with a clearly versatile, uninhibited approach to playing, which covers a vast arena of angles – from the delicate to the intense, the mellow to the fast-paced, the light to the dark.
Brilliant compositions and performances throughout – a must for classical, piano-led, neo-classical and organic instrumental fans far and wide.
Grab Mythanien via Amazon. Check out Fred Vanterra on Instagram or visit his Website.