Darling Daizy bassist and vocalist Erik West delves off into the world of punk-rock with this fresh solo project of high energy and absolute anthems.
Leading with the brilliantly crisp yet organic punk-rock classic that is Let's Call Him Mike, Norway's Erik After Dark introduces The Pilot with both a likable, nostalgic style, and a powerful backbone of story-telling. The lyrics take you there, setting the scene and placing you right in the center of the action.
Alongside this, the melodies, the progression, the drum-work and unity between guitars, even the structure – everything reflects the changing details of the tale in a brilliantly immersive way. Early on it's clear the level of experience and passion that Erik brings to the scene, and this album proves to be more than worth its weight right now.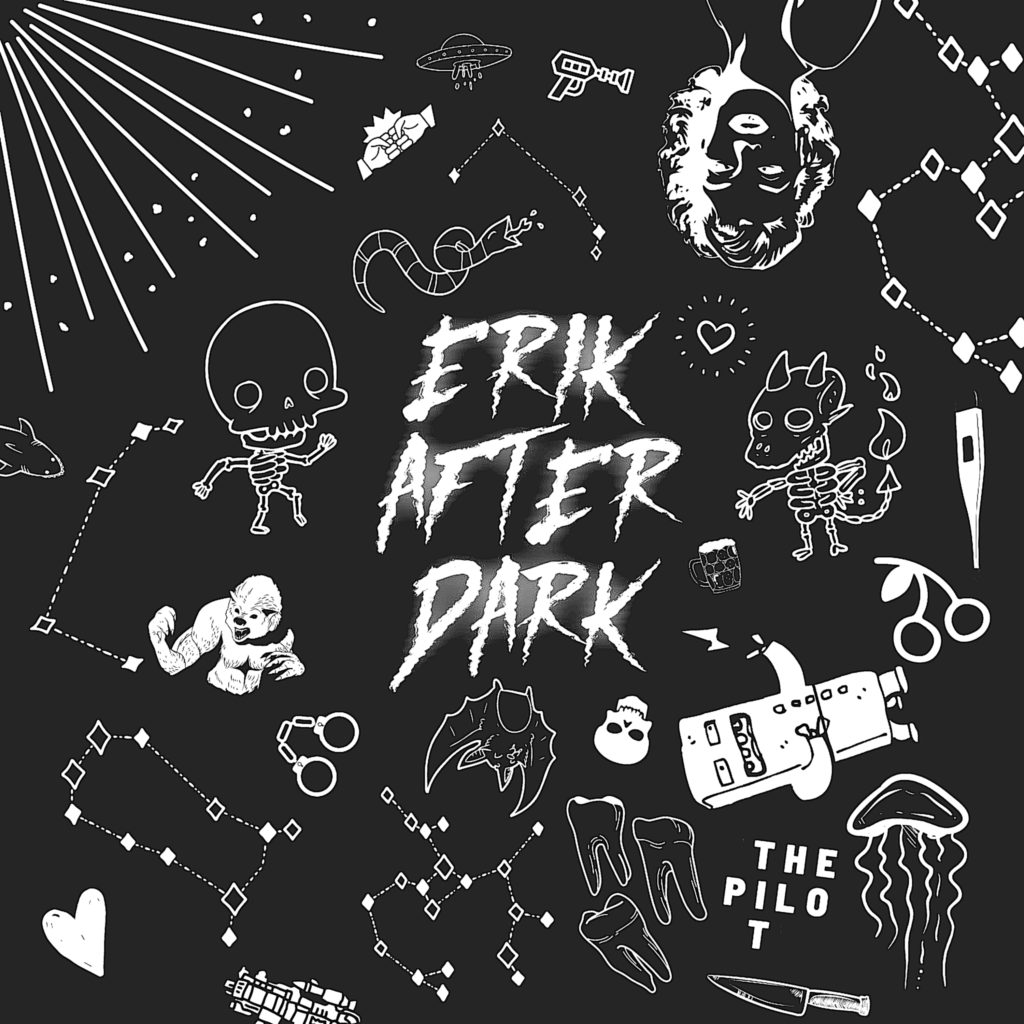 Far from merely showcasing a love for the genre, The Pilot is settled in its style and more notably focuses on expressing a series of emotions and experiences. Songs like Pitch Black drive with a certain emotive, reflective core. Others like No Superpowers explore personal reflection all the more so – holding nothing back and connecting for sheer honesty and openness.
Then there's The Great Disappointment, and all of this reaches even more poignant and powerful levels – a near-acoustic, stripped-back introduction lays bare a personal outpouring that underlines vulnerability and absolute humanity in an addictively real manner. The song's use of contrast between heavy and lighter moments is a huge part of what lets it hit with such lasting impact.
"I'm a loser to someone, and I'm a winner to someone…" kicks off an intense and energizing I'll Be Your Punching Bag, If You'll Be My Boxing Glove. The nineties emo-rock and punk nostalgia pours through, with well-balanced aspects of both optimism and melancholy helping keep things bright and thoughtful all at once.
Other highlights include the stylish groove and stand-out anthem that is a bass-led Sisters On Drugs, the captivating Baydreamer, and the decidedly emotive, enveloping progression and story that is Resignation – the perfect closing track for such an open and authentic album. There's even an unexpected little creative sound-bite to top things off at the final hurdle.
Throughout this album, the songwriting is beautiful, meaningful, and the raw and motivational style is incredibly welcomed right about now. Erik After Dark is a master of the craft, and The Pilot is a mighty collection of songs that delve into the human psyche and contemporary life in brilliantly immersive, engaging ways. An absolute highlight from the year so far.
Check out Erik After Dark on Facebook or find out more here.