Following the release of her beautiful single Nice Eyes, Emily Lockett's EP My Imagination will be available to take home as of December 14th. We were gifted the opportunity to get an early listen, and it's a stunning collection – absolutely worth a pre-order, particularly as Christmas approaches.
Beginning with Strangers Again, Emily's voice is immediately familiar now, and soon enough the brightness and emotion of her songwriting starts to remind you of her personal style and expressive approach to creativity. The song utilises contrast brilliantly, moving upwards from a delicate verse to a mighty and uplifting hook – a journey through which Emily's voice meanders flawlessly.
Nice Eyes as the second track brings back pleasant memories of the song, reminding longer time fans of the warmth of that melody and the thoughtful concept that led to it.
The great thing about this entire EP is that you get to witness the vastness of Emily's creative reach. There's no simple genre tag or label to confine it, her work drives with strength of songwriting and unwavering, beautiful, subtly unique vocals.
Where We Left Off as an example opens up with a notable drum-line and progresses to build in a powerful way. As has been said before, the writing is superb – the awareness shown as to how essential effective structuring is in crafting songs that kick and connect – without being intrusive – is consistently underlined. There's also an ongoing personal touch that suggests a musician who genuinely pours her truth and her turmoil into her writing – as is the role of the authentic artist, to offer something real, of depth, so the listener can feel less alone and somewhat understood, or as if they understand.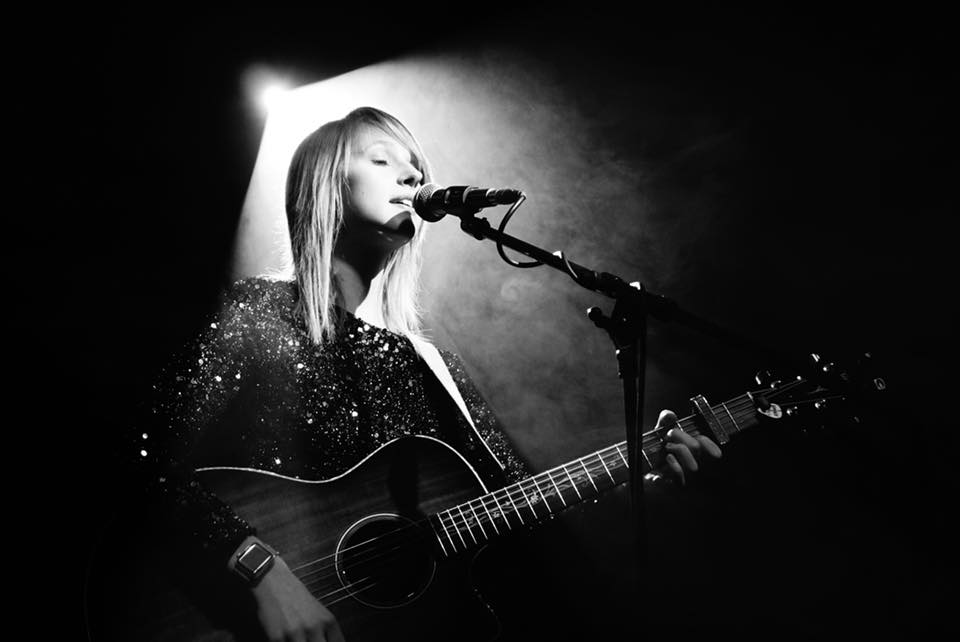 Elsewhere on the project, organic musicianship continues to create colourful, reflective soundscapes that support and enhance each song in an entrancing and calming manner. Feel Love showcases an inherent longing, a desire to connect and forget past mistakes. It reminds you to focus on the things that matter, and it balances this with dashes of fear and an understanding of what things would be like without love. Lines such as they don't get me at all subtly reinforce that shared connection between the listener and the artist. Much of the album's subject matter follows a similarly diary-like, considerate pathway – making it the perfect choice to escape to as the winter nights close in.
During the latter half, Break Up Song brings in some distinctive elements of Americana. Great guitar work emerges and a hook that presents some of Emily's most striking vocals yet. The passion and the sense of struggle meets with one of overcoming and empowerment, all reaching a peak here – the melody represents this perfectly.
My Memory afterwards leads with delicate guitar picking and a few distant piano notes. The song is softly whispered to the memory of a significant other – the gentle ambiance and performance work beautifully at this point within the project. I Miss You furthers these thoughts of love and relationship difficulties with another musically bold and bright set-up. It's Just Love follows and offers a wonderful melody and a great rhythm – some surprisingly joyful qualities that float through in clever contrast with the lyrics.
Emily Lockett continuously offers honest songwriting and gorgeously creative musicianship. Her voice and her style shine more and more brightly with each new song – there's a definite air of individuality to her music that's refreshing and always a pleasure to listen to. My Imagination is a lovely collection that focuses in on precisely what the title implies – reaching out to the dreamers and deep thinkers among us and offering a warm embrace. Well worth a download.
Emily's Christmas song Always Got Next Christmas from her first EP Reflections of Me is also worth a listen at this time of year. Her unmistakable sound drives with an accessible theme and sentiment here, making for a beautiful addition to the Christmas song catalogue – one that's new and a little left of the expected. Get the track via iTunes or stream it on Spotify.
Pre-order the EP via iTunes or here. Find & follow Emily Lockett on Facebook & Instagram. Visit her Website for more information.