It's only been two weeks since we were introduced to the utterly sublime sound of Emilie & Ogden, and already we feel like they've been the unheard soundtrack to our past few years of life.
It was a chance discovery; they were the support act for an equally mesmerizing Half Moon Run, at Manchester's Gorilla. We were completely blown away by the flawless performance of this previously unheard of band, the unassuming yet almighty presence of the trio – an almost effortless presentation of completely unique and magical music. So refreshing, meaningful, skillful.. Lyrically, melodically, musically. Stunning harp work, gorgeous vocals, perfectly placed guitar and backing vocals, and passionate, incomparable drumming – a truly unforgettable band.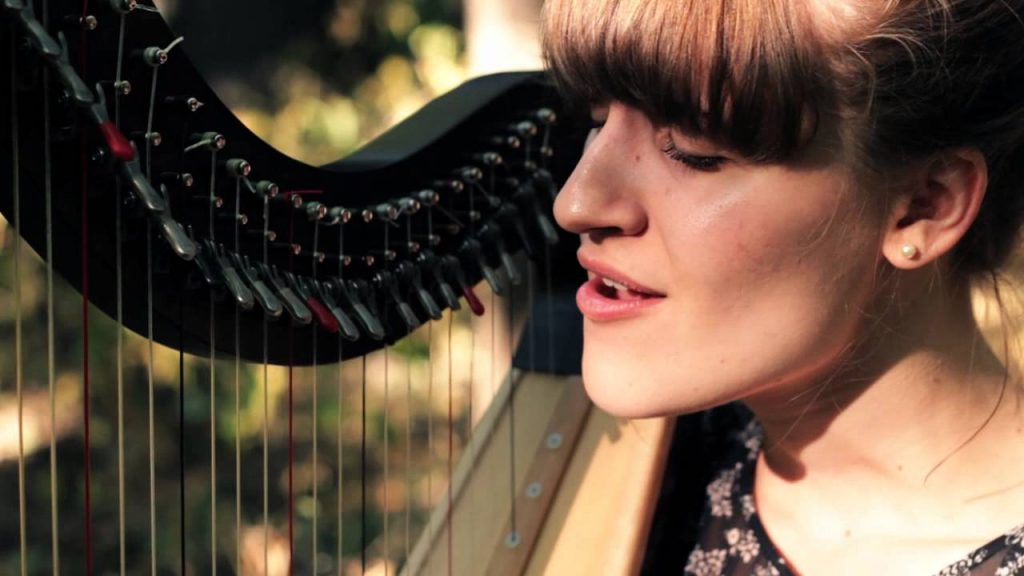 Their album 10 000 is available now, and we whole-heartedly recommend that you buy it. An act that has mastered their craft, written songs to intrigue and compel – not your usual string of folk or pop or bog standard emotional rhymes. Something entirely it's own lies within.
If you haven't indulged in the beauty of Emilie & Ogden yet, there is no better time than now. There is nothing flashy or attention seeking about them or their music, but it grabs you in such a way that you feel unable to stop listening. Addictively impressive creations, undoubtedly the key to calming you down in a world that is consistently in a hurry.
The album 10 000 is available on iTunes. Below is a mere taster of how incredible the band are. Utterly flawless live performances can be found across Youtube, but the real blessing comes from seeing it happen as and when; get yourselves down to a live show as soon as possible. In the meantime, this is the achingly incredible song What Happened.. Take some time to listen properly – this is categorically not background music..
All the usual places for staying involved – and we highly recommend that you do. Soaked in hard work and genuine talent, this is exactly the kind of musicianship we need to see more of. Head over to their Facebook, Twitter, and Official Website to stay locked in. We're amazed and in love with the sound. Get involved.