Introducing a decidedly complex and curious collection of originals, Fossil Sprouts takes creative composition and production to brand new levels – offering a plethora of intricacies, effects and moments; each of which captivates increasingly as the playlist fills the room.
Efthymios Stavropoulos, the artist known as eforez, comprised this project in the time since the first lockdown of 2020. The seven compositions are each as brief as they are impactful, and crafted in a manner that presents unique detailing as much so as a unique mood and overall ambiance for listeners to feel enthralled by.
Turritella starts things off, a multi-layered yet mellow-paced composition, with each new detail and creative choice feeling genuinely new and experimentally interesting.
Maiasaura follows and there's a notably more cinematic vibe to the sound. The arrangement feels orchestral, dramatic, spacious. It intrigues for its sense of darkness and impending doom, yet it's over before we even reach the 1.5 minute mark.
Then we get the sudden energy and rising intensity of Glossopetra, a chaotic and busy piece, where layers of movement and weight rise up from behind a calming wash of synths and space. Enter unsettling moments of melody, a freely meandering possible bass, and still every creative choice is close to impossible to pinpoint instrumentally. This whole project is in fact a fine testament to eforez' natural passion for sound play and audio experimentation as a producer.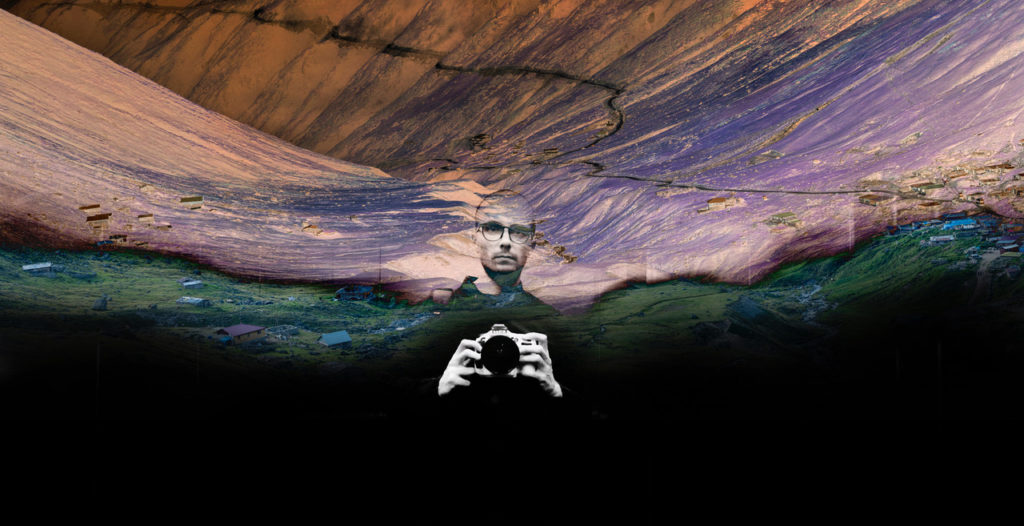 Lepidotes has a somewhat haunting aura, a quiet yet unsettling scene in the story, with Church-bell-like fragments and distant, organic yet unusual strings. Contrast sees the piece move through like waves of calm followed by those of intensity.
With Borealopelta, simplicity and space captivate, darkness seeps through, the notes and subsequently the potency of the mood rise up, before settling back down, and then progressing through this unpredictable journey that is the project's longest composition.
Belemnites follows and the darkness lingers more than ever, though distant flickers of rhythm or an uncertain heartbeat draw attention amidst this. By now, there's a clear thread of style and substance to the project – the tracks fit within the concept, and make sense under the blanket of work that is the artist's repertoire.
Ammonites follows and brings things to a curiously organic, film-ready finish. Something like saxophone calls out from the smoky streets, as the synths descend and the darkness overwhelms once again. Enter flickers of industrial rhythm, hits of intensity and drama, and subtle dashes of keys that feel unexpected yet relevant to the progressing energy of the piece.
Audio expert and creative producer eforez has crafted something authentically unique and fascinating with this collection. Undoubtedly a composer worth knowing about.
Check out eforez on Facebook & Instagram or visit the Website.