Get yourself ready for a conceptual album that's notably unlike any other…
"Edward is an old guy… alcoholic, impotent, depressed. The songs are based around a 'day in the life' of the old bugger, from wallowing in misery and the rum, through to a trip to the doctors (who is unable to help), the Tesco, and finally the local charity shop – where he finds his cure, before returning home to the love of his life, Janice, and making her feel like she's the only girl in the world."
The Edward Show Musics Album is a project that takes you through the struggles and joys of daily life for Edward. He's a character you won't forget about any time soon, and the level of detail he offers up is about as unfiltered as can be.
Getting Jiggy With Janice as an opener gives you pretty strong indicator as to what the content throughout is likely to be like – or rather, that it will be fairly unpredictable, and always delightfully inappropriate. Musically this is exactly what we've come to know from the work of Pete Murphy – a helping hand when Edward was making the album – that is in terms of the structure, the instrumentation, the set-up and the melodic development. Lyrically though, vocally, and in the general feel of it all – this is indeed an artist who is well and truly in character for an entire album.
Bloody Dog! brings a thick rising riff to the stage and a distorted rock energy. The lyrics hold tight to your attention again, this character's perspective becomes more intriguing as the project progresses. The kazoo also makes more than a few familiar appearances – there are numerous threads that make up Edward and his approach to life and creativity.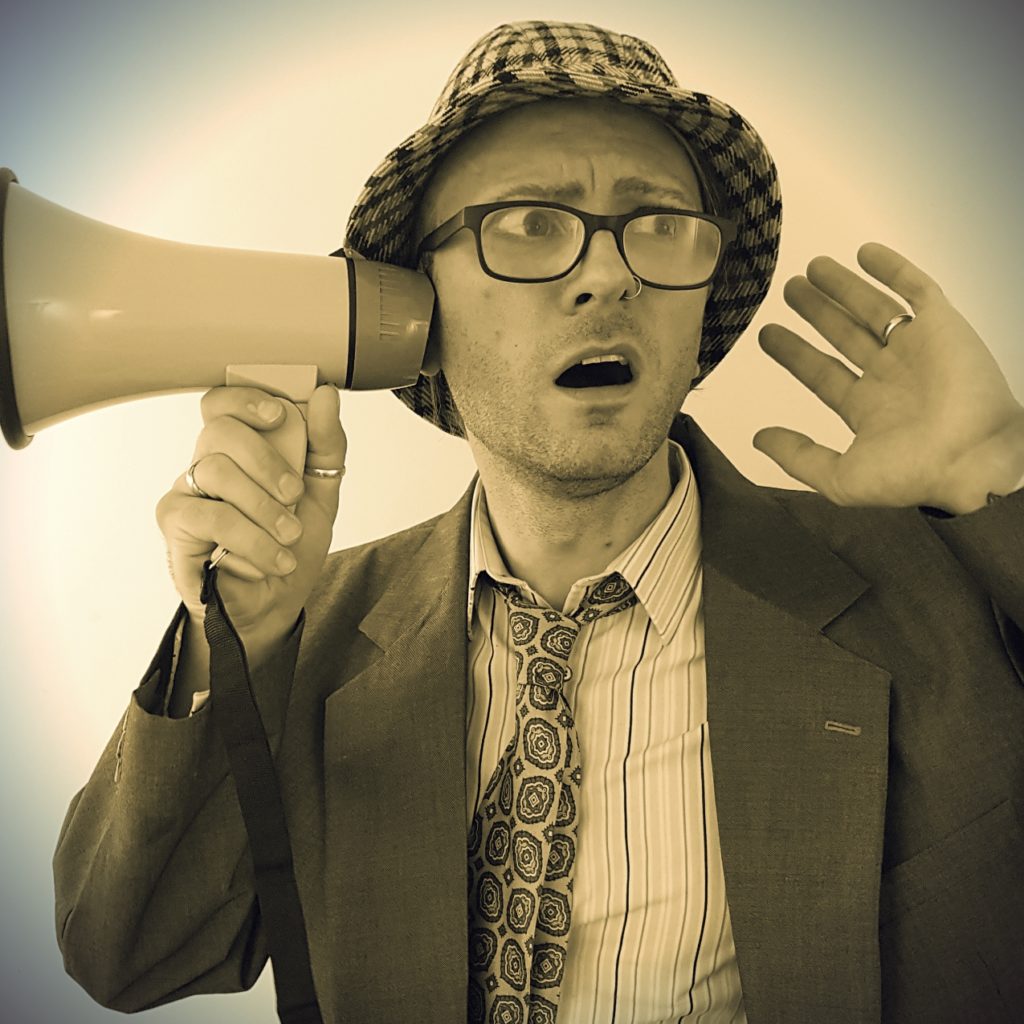 The Rum is a definite highlight, a colourful and vibrant song with a hilarious and perhaps quite relatable subject matter for some. The whole thing has a fairly 'piratey' feel, maybe it's the rum reference and the rhythm combined. Oh, Hello Doctor is another absolute highlight, one that opens with the best lyric of the album – oh, hello doctor, I need some advices; I'm having an existential crisis – the melody also develops in a brilliant way, as do the rest of the lyrics. This one is as silly as ever but also gets you thinking a little, which works well at this point. It's clever, it utilises Edward's unique approach to language in a distinctive and smartly rhyming way.
Charity Shop is a song that at first seems to be showing the human, heartfelt side to Edward, yet that later evolves to be quite unsettling to listen to. It's not as you'd expect (and yet perhaps it is, and precisely so). The humor works well and your attention is held as the story develops (though admittedly you may be quite glad when it ends). This album is much more of a comedic theatre piece than a simple collection of songs – kudos to the creator for the level of thought, detail, and dedication that has gone into it.
There's an unexpected cover on the project that's likely to draw a smile from most listeners who haven't been living under a rock lately, and this is followed by a far more familiar cover that will draw just about everyone else in. Edward clearly loves all kinds of music, and singing, and life in general by this point.
The album ends with a song called The Sexuals. It's nothing shocking by now, and musically the piano and the smokey ambiance works well behind Edward's perhaps most inclusive lyrical outpouring of togetherness. Whatever you put before the word 'sexual' when talking about yourself, Edward's got your back.
A review can't really express what you get when you listen to this album in full. Go try it out for yourself – and please do let us know how it went! Check out the album on Bandcamp. Connect with Edward Filch on Facebook & Instagram.