Dylan Joshua soothes the soul with this beautifully mellow, ambient and soulful new release.
Fusing the delicacy of a seductive guitar tone with a compressed beat at a comforting pace, Dylan proceeds to offer an intimate, up-close and personal vocal line, which meanders through a simple melody; leaning softly towards hip hop in consistently effortless ways.
The genre-blending on this single is brilliant, so smartly subtle that you can easily paint the track as hip hop, RnB, trip hop, alternative pop, or even just experimental ambiance. Whatever you need it to be, the song just pours through with professionalism and creativity in unison.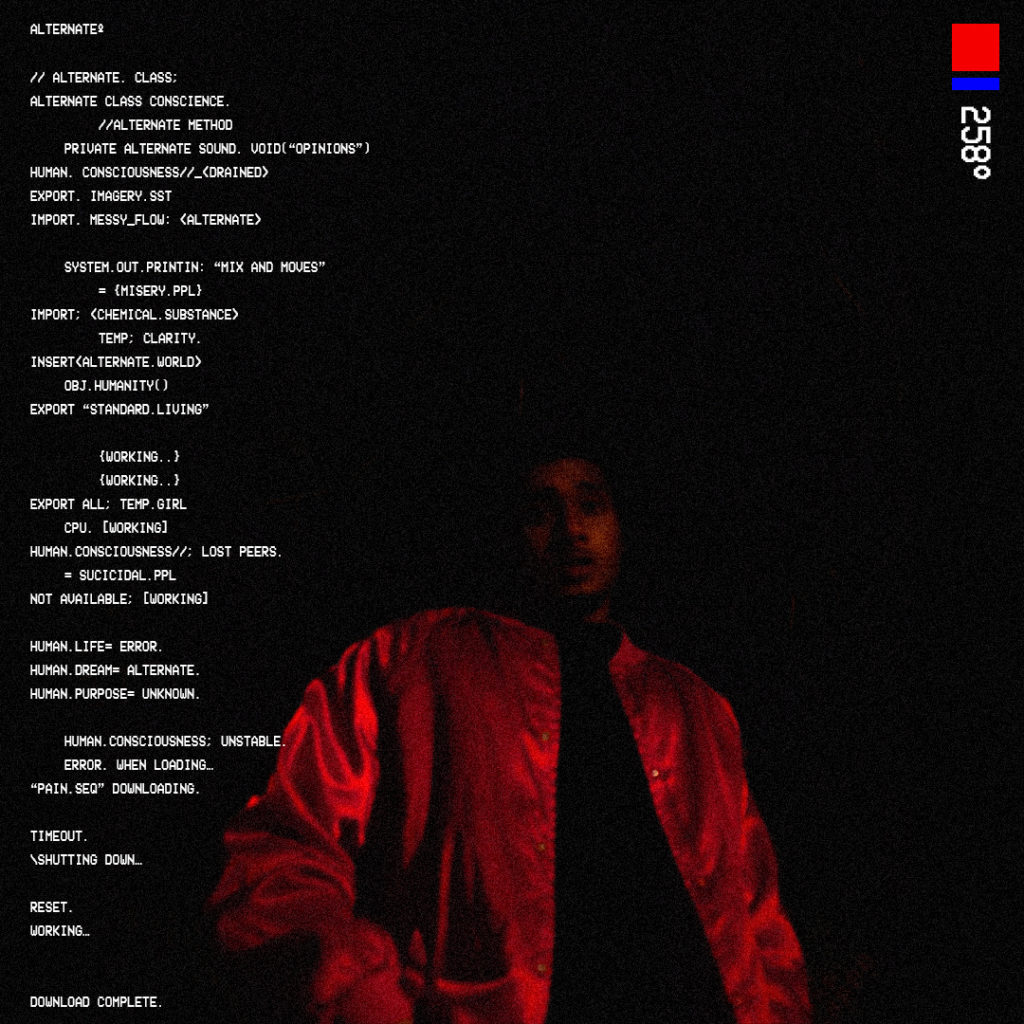 Lyrically there's a level of depth to the song. Dylan meanders through territory both vague and notably personal – moving from story-telling and scene-setting to the more contemporary and familiar references often found in hip hop. On occasion things feel heartfelt, reflective, at other times there's a simple self-confidence and an air of possibility to the words. Ultimately, the sadness seems to stand tall – this idea of knocking on doors but they stay closed is just one of many that resound and linger after listening.
The title of the track comes into play more notably during the final fifth. The audio trips up, the record skips or implodes, enveloping the listener in this sync-failure that suddenly and unexpectedly cuts through the smoothness of the experience to bring things to a blunt yet artistically relevant finish.
A beautiful single, all in all – refreshing, and a fine introduction to Dylan Joshua and the Alternate Technologies brand.
Download or stream the single here. Find & follow Dylan Joshua on Twitter & Instagram.