It's always exciting when a new track from Dobie emerges. His return this month comes in the form of a collaboration with Myra Bro. A classic trance track fires up to begin with, professional and stunning as always, then you get the added benefit of a sudden piano melody; a change in mood, a moment of organic emotion. Furthering this shortly afterwards is the featured vocal from Bro.
What I really love about this release is how it develops and evolves – rather than simply looping an idea that was good enough in itself to begin with, the soundscape pours through with various different stages and moments. By the time the vocal hits, the part of me who still clings to nineties dance classics for the soulful singing and the wash of synths is absolutely overjoyed. Bro puts in a gorgeous performance and adds even more humanity and emotion to the experience.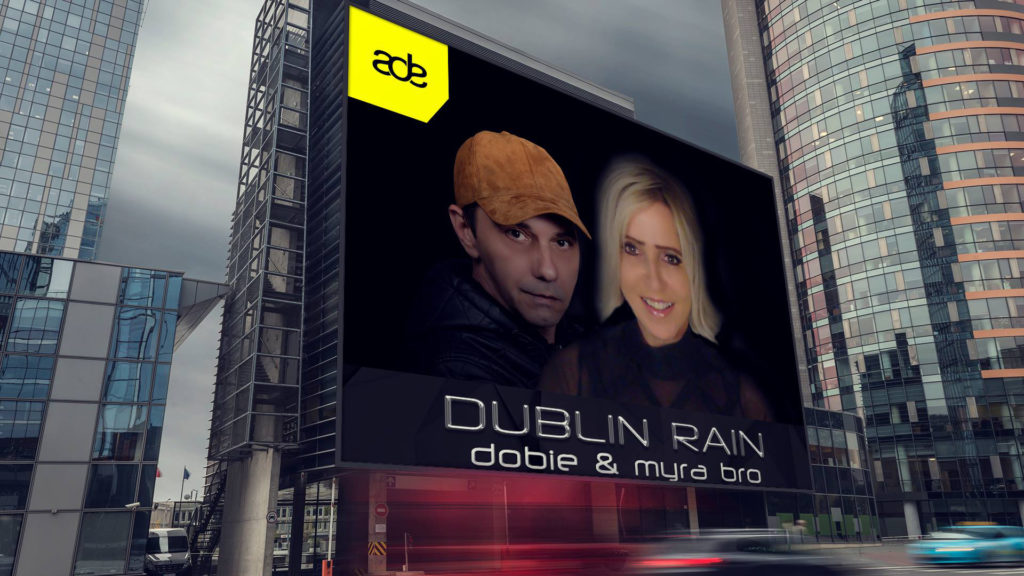 The track's use of melody is both nostalgic and refreshing. Dobie always keeps classic trance alive and mesmerizes with just about everything he releases, in this case though – you get to hear that melodic story-line unfolding. You can even witness the changes in pace, the multiple layers shifting and becoming something else. It does indeed feel like heavy rainfall, the artwork offers another nod in that direction; all in all making for a mesmerising few minutes and a wonderfully uplifting escape from reality.
Each new time this track kicks up there's something new about the progression and growth within that entrances and impresses. Things are surprisingly simple to begin with, even with the vast detail and intensity. By the end, the strength and the weight seem to have multiplied. Dublin Rain is a totally hypnotic and inspiring audio soundscape that offers a brilliant hit of euphoria whenever you need it. Dobie's catalogue to date never fails to amaze.
Find & follow Dobie on Facebook, Twitter & Reverbnation. Visit his Website for more information.