David SweetLow brings together a gentle folk sound and a well-traveled perspective on this single Lean On Me. There's an immediately delicate warmth to the track as it starts to play, the acoustic guitar picking and SweetLow's near-whispered, smooth and heartfelt vocals walk hand-in-hand as the song pours through. It's an easy kind of ambiance to embrace be simultaneously embraced by.
As the song progresses, the lyrics paint an appealing picture of gratitude and a simple appreciation for life and the world. There's a poetic aura to many of the lines, the opener included, but there are equal parts personal intimacy, so the song feels both accessible and truthful to the artist behind it.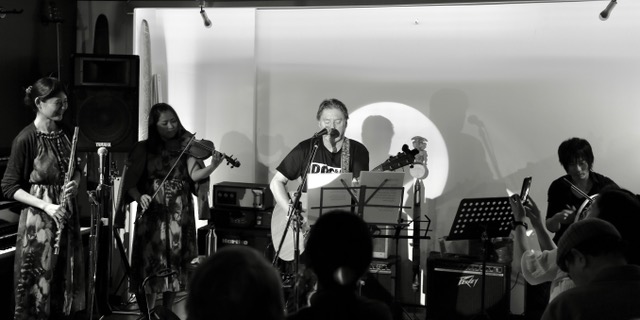 There's a notable sense of acceptance within the song – all these things that we perhaps worry about, the song pushes the idea that it's alright. The concept is of loyalty and togetherness, support within a relationship. The verses seem a little more vague than the direct addressing during the pre-chorus and hook – the benefit of which is that the listener gets to attach the song to their own experiences and journey.
The more you listen to Lean On Me, the more the lyrics stand out. There's a softness to the presentation that means the calming energy of the music and the melody override the writing on occasion – not a bad thing at all. Then when you go back, you pick out these finely chosen and beautifully crafted lines and ideas, so when the final build-up begins – the rising intensity during the repetition of that hook; it's a mighty moment that hits with all the more impact thanks to a deeper connection. The outro is quite stunning actually, simple but effective in bringing through the central idea in a manner that's likely to get an audience sharing in that very sentiment right there in the moment.
Download or stream the single here. Find & follow David SweetLow on Facebook & Twitter.