Inspired by the depths of traditions and music from across the globe, longtime artist and musician David Cummins has crafted his latest work the ffusion project-portfolio. It's a collection of compositions blending disparate cultures and genres, with the alternative and progressive rock genres that influenced much of David's past musical ventures.
We begin with the increasingly atmospheric, dramatic tones and rising intensity of You Will Never Walk Away – a boldly emotive and musically crisp embrace, uniting acoustic guitar with keys, synths, vocals and tribal rhythmic hits.
As the song itself falls into view, we enter a kind of Pink Floyd territory, only with a refreshing clarity and heartfelt alternative story to redirect things towards this new realm of contemplation.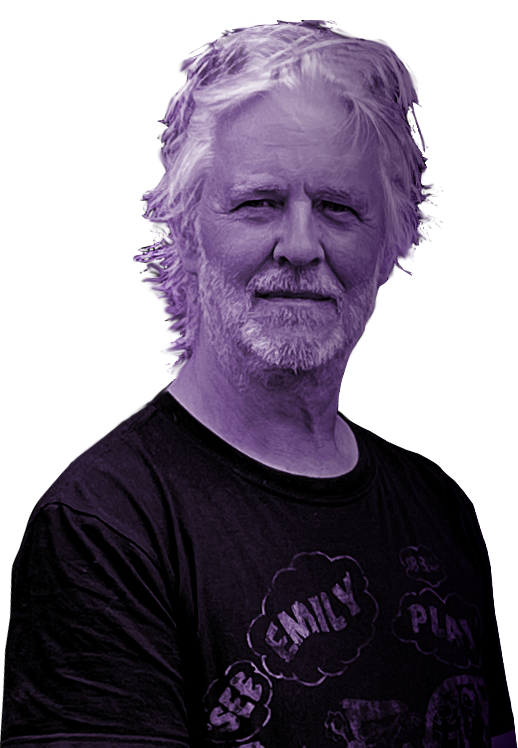 The post-nine-minute piece continues to connect for its wave-like movement from calmness to organised chaos, and meanwhile the lyrics become all the more poetic – loaded with imagery and reflections on life and humanity.
It's a gripping progression, musically blissful and vocally poignant, forever shifting gears in a creatively unpredictable fashion. By the half-way point we enter expressive jazz territories, haunting production and soulful electric guitar lighting up a whole other side to the artistic reach of the project, with near acapella-choir voices and vast reverb taking the reigns afterwards. A complex and immersive, deeply enchanting listen, faultlessly mixed so as to offer the true escapism of pristine and emotional audio at volume.
For Brothers, the interesting appeal of the style continues, now with a more standard or recognisable, short-lined verse structure – momentum gathering once more towards euphoric peaks during the final third.
Where The Spirits Fly appears to walk us through new lands, organic and tribal, purity of melody and movement uniting intimacy with colourful folk sentiments and an overall softness that's well-placed within the experience.
The final piece of the ffusion project-portfolio is The Garden of Earthly Delights. Cinematically crafted with intricacies akin to both the natural world and a more electronically-sourced arena of sound. Soon enough, a strong groove falls into place, with passionate yet smooth vocals and a simple acoustic stomp of a soundscape. We reflect on familiar ideas, the dawn of life, presented in an ambient yet intriguing fashion – elements of Western pop-rock fusing with more exotic traits, historical organ-play and other-worldly fragments alike.
The EP encapsulates its cultural intentions on every count. Far more than simply a gathering of songs, both the professionalism and conceptual fascination help elevate proceedings – promising an audio journey unlike any other you're likely to stumble upon this year. Always we remain grounded, however, by our leading vocalist, and these familiar threads of additional voice, rhythm, guitar and lyric.
Download the ffusion project-portfolio here. Find David Cummins on Instagram or visit his Website.