Milwaukee (Don't Know About My City) is the track that kicks off this iconic album from rapper and artist Darick DDS Spears. The soundscape sets the perfect kind of ambiance for the flow and story-telling that follows – complete with sound bites and samples to help build intensity, the music has a classic yet freshly crisp feel and rhythm to it. On top of this, Spears showcases a mellow approach to performance in order to give these rhymes and these facts the most conscious and meaningful level of weight possible. You listen because it sounds like it has depth, and you learn about the sentiment and the drive behind it all as the track progresses.
Throughout this project Spears paints a distinct picture of Milwaukee and of his own background as an artist and indeed an individual in the city. Mil Town Boys & Girls follows the opener and brings a new sense of rhythm and movement. The music is lighter here, as is the performance – the flow has a stop-start nature to it that fits the tripped up style of the beat. The subject matter still touches on the darkness and the difficulty, but it does so in a carefree sort of way. After this, Milraculous sets an entirely different scene and furthers the level of cinematic strength that runs throughout the album. It's more than worth appreciating the thought and effort that has brought this collection to life.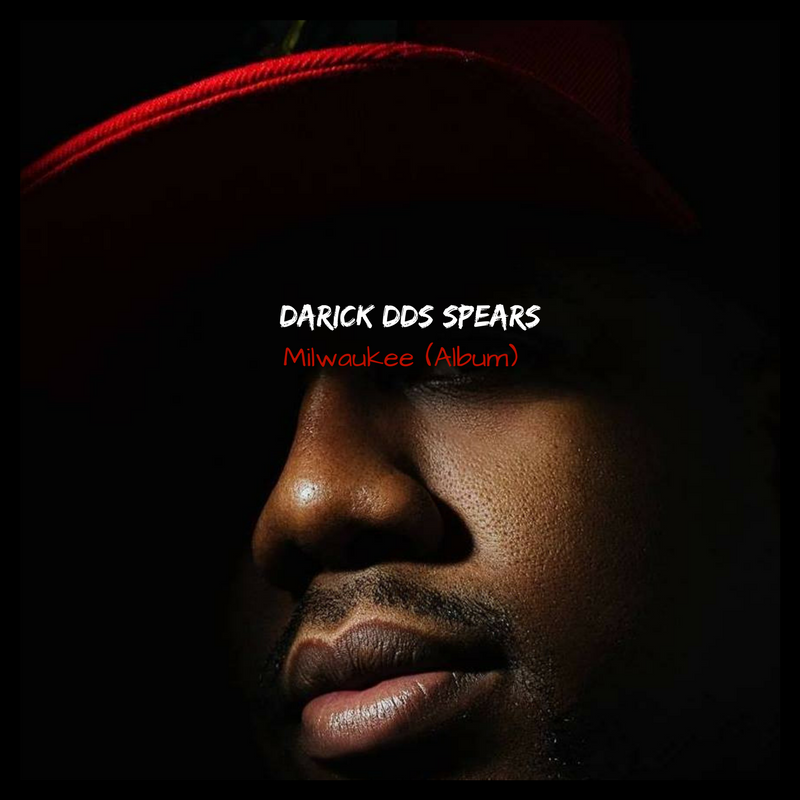 Elsewhere on the album, expect equal amounts funk, soul, sadness, hope, and sheer entertainment. The essence of hip hop runs deep, Spears' voice carries each track along with confidence and a certain recognisable, leader-like tone that represents his sound perfectly well. There's a strong presence of eclecticism on this project, even though his voice and this theme of Milwaukee life offer a thread of consistency. Fon Du Lac, for example, is a song with a jazz-cafe vibe – an ambient, atmospheric piece of experimental trip-hop with a great vibe about it. Center Street Blues is another that veers off in a musically creative and beautiful direction – the artist's performance here really captivates; there's something very open and real and emotional about it that contrasts powerfully with the soundscape.
The production on the project is top notch, every track has something fresh and unexpected about it, and whatever that is – it's always flawlessly crafted, and always in keeping with the story-line that runs through it. Teutonia News is a great example and a personal favourite – the track's overall vibe and concept is addictively interesting and easy to get lost within. At other times the album lets the music lead the way entirely, providing those necessary breaks from lyricism – letting you really feel the music and the moment. When the lyrics do return though, the flow is always new, different, and the wordplay and presentation always appear in some unpredictable and endlessly appealing manner. MiLtarded fits in with all of this, as does MiLdew, and in between those you get more of that heartfelt, reflective honesty and unwavering confidence with Milwaukee's Finest. 
Darick DDS Spears emerges like a long-lost legend, never questioning his own abilities, which, in turn, gives you confidence in them as you listen. He carries these tracks in a mighty way, and the album in full makes for a refreshingly considerate and colourful project that takes all the time it needs to express its underlying sentiments, and to, ultimately, keep you entranced by the action and the music.
It pays to listen more than once, particularly if you're new to his work. Once involved, everything rings a little clearer, and you feel more in-line with the wavelength, the artist, and the passionate energy that makes up the Milwaukee album and experience.
Pre-order the album today – find & follow Darick DDS Spears on Facebook & Twitter. Visit his Website for more information.