Dan Weintraub's music has a great, up close and personal quality to it. The guitar is so brilliantly recorded that you can hear every moment of contact with the strings; it's an extremely intimate way to record music, and it works superbly in this kind of acoustic and honest setting. Alongside this, you have the intimacy of the lead vocal, which has a compelling and folk-like nature to it, and is quite striking for a number of reasons – the melody, the lyrics, the gentle whisper and croak within the tone. It all creates a unique and ultimately very real experience.
There's a vast array of music available online by Dan Weintraub, it's of the sort whereby the longer you listen; the more you get drawn into the story telling. These tales of a life you haven't encountered before, they really have an intriguing and suspense filled presentation about them. Terrible Frankness is a perfect example, the further you delve into the song, the more familiar you get with those hooks, those vocal moments of repetition – I fall short – it's broken down, slowed down, softly sung or even spoken, again and again towards the end. You almost don't listen intently enough the first time around, the music lulls you into a false sense of lethargy, then by the end you feel a little like you've missed out, so you go back to the start – and this is when you really feel the song's depth.
This one in particular is a brilliant song – I love the way it's been recorded, and the performance is perfectly suited to what it is and what it represents. Dan Weintraub's musical and vocal performance has a stylish and very cool feel to it, those personal flicks and tones are unique to him, and it gives him that fairly legendary status as artist, rather than musician. What he's creating seems to be his and yours collectively, and that's a beautiful thing to be a part of.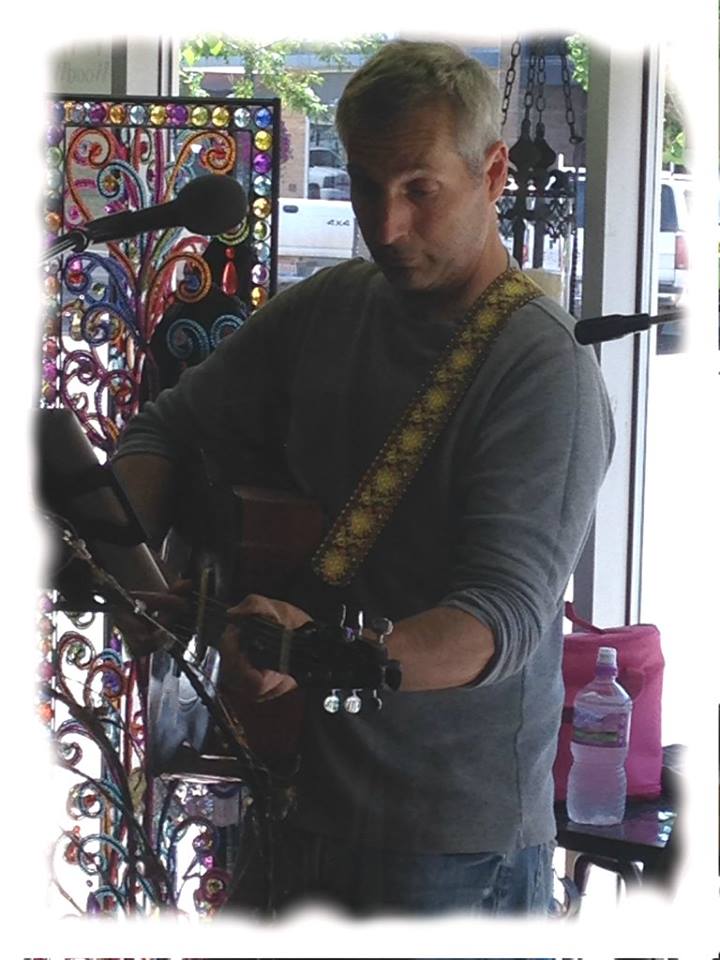 Within the majority of his songs Dan Weintraub offers a sincerely reflective take on life and the journey through it. What makes his storytelling that little bit different though, and actually more compelling and natural, is the way that he sort of summarizes what he's talked about, he genuinely reflects within his lyrics, and the music quite often stops and falls away at these moments. The whole It's nobody's fault but my own idea, in It Happens – it's a good song, but when you get to this musical pause, this reflective oh well feeling part, it becomes a great song. These are the stylistic features of tracks that really strike an emotional chord.
I think it's fantastic. These little touches of greatness appear again and again in Dan Weintraub's music. He has a knack for engaging you and involving you in the music. It's not really something you can learn to do as a musician, I think it just exists among certain writers, and it's a captivating quality that is likely to make listeners return again and again to be a part of this music and this experience.
These songs are a simple presentation of acoustic music for the most part, but the writing is incredible; it's so very open, and real. Making Faces winds it's ideas and images around you as you listen, and adding to this creative flair that is ever present in his music – the performance and the voice that delivers it all, has this wonderfully personal, honest, and relaxing quality to it. Even the track False Joy World, which makes you question almost everything about the world around you and the day you've just had, still arrives in your consciousness as this calming and comforting, conceptual piece of music. A Good Bitter, as well; a wonderful melody, yet a completely unexpected expression of thoughts. It's delightfully provocative. 
The songs are a little like alternative bed time stories, in some ways, with a crucial and beautiful bit of music and melody to really make it all sink in – to soothe you away into the dreamland. Check it out for yourself – headphones highly recommended for the full effect. This is Terrible Frankness..
Dan Weintraub is a songwriter extraordinaire. He's written an immense number of songs, and if you head over to Soundcloud or his Website you can press play and stream them to your heart's content. An absolute must for acoustic music fans, it really is the kind of sound and story telling that fuse just brilliantly, surrounding you like a wall of thought, a to-do list of things to consider, if you will – a reflective and inspiring set of somewhat unpredictable advice. And these are good things. Great things, even. His music has a certain magic about it that is well worth letting into your life.
Stay up to date with new music releases and live performances from Dan Weintraub by following him on Facebook.
Podcast: Play in new window | Download