Intense bass fills out the late-night vibes of a striking identity presented by the brand new Da Gh0ul release. Quickly tipping its hat to the sound-play and personality of hip hop from a simpler era, 04-05 The Project keeps things nostalgic yet fresh as it deals with the artist's own story and offers anthem after anthem.
Vault is the opener and all of the above – a catchy hook, that soon unmistakable vocal tone, familiar references and unique storytelling alike.
Later on, Ain't Nan leads with that voice and a simple, creative and spacious soundscape for another hit of memorable expression. Not confined by the overall genre, Da Gh0ul follows the mood of the moment, and injects powerful bars and pace into this third track. A definite highlight for its confidence and the effective contrasting of lyrical complexity and musical minimalism.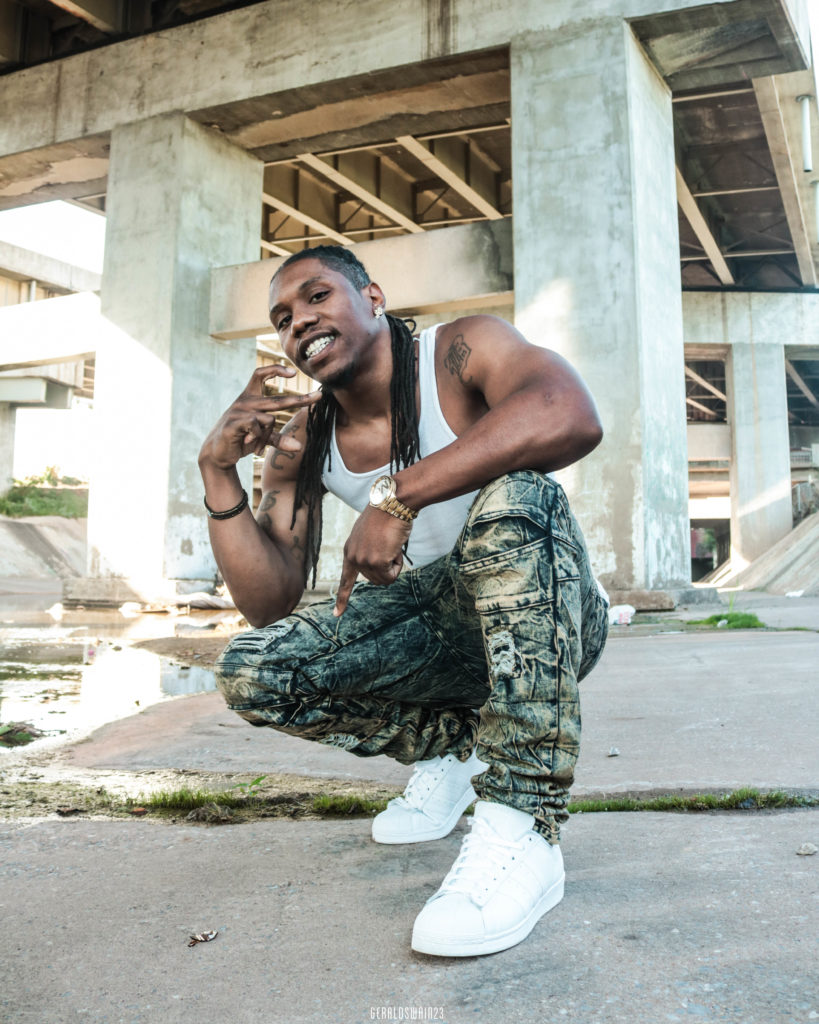 Road mixes things up again, feeling a little nineties-like in its rhythm and fragments of Nelly melodically lingering in the backdrop. Hard-hitting and addictively rhythmic, another easy highlight – story-telling and scene setting along with faultless levels of character that keep the sound firmly rooted amidst Da Gh0ul. With each new track, the voice, the potential and the drive stand taller.
Keeping the longer format alive and important, 04-05 The Project entertains and holds attention throughout – not simply adhering to the auto-tune melody-raps of the moment, but showcasing an artist with a passion for creative expression and freedom. We Don't Smoke The Same underlines this yet again, a classic anthem with fast bars and a hypnotically heavy soundscape.
Oklahoma does it too, with a handful of engaging features and that musical simplicity to keep your focus on the sharp and smart nature of the bars. Then there's the attitude and cinematic performance of Okey Doke to light up the yesteryear colour and confidence once more.
In addition to 04-05 The Project, Baby Giant is a recent single that sees PhoenyxxFlame and TripleEight join up for a catchy, melodic RnB and hip hop crossover, which keeps things again creative and fast-paced to a captivating degree.
Stylishly contrasting mellow and mighty moments, tuneful outbursts and fiercely carefree lyricism, the single furthers that no-fucks-given sound that runs throughout this catalogue of music.
Download or stream 04-05 The Project here. Check out Da Gh0ul on Facebook, Twitter & IG.