Earlier this year we wrote of D.Ni.L's Glue as one of the most uniquely creative tracks of 2018. This month, his full length album entitled Boy. Inside hits the music world, and rather than simply push through those genre barriers – he seeks to crush them entirely.
Boy. Inside is D.Ni.L's third album. Perhaps creatively his musicianship is evolving in a certain way, but those underlying experiences – UK hostel life, addiction, homelessness – everything that is the artist's life and perspective remains. Honesty drives the project, creative expression navigates. If you've been keenly anticipating a project that is nothing like its peers, nothing like you'll have heard before; this is for you.
Summer Fool is the first of the new songs to step forward, a track brings a Korn-like, distorted and bass-heavy backdrop to a classic hip hop or rock show. D.Ni.L offers melody, rap, musical vibrancy, detail, poetic outpourings of personal reflection and difficulty – all to be witnessed throughout every building block.
Gutted brings that familiar D.Ni.L rap flow and tone to the stage, as well as yet another beautifully melodic, hard-rock hook section. Safe to Say keeps the electronic edge alive and well, introducing a slightly Incubus-like freedom of melodic development and structuring. The contrast between the heavy fuzz of distorted synths and the delicacy of certain vocal moments is striking. The later breakdown section as well works beautifully in among the chaos.
Without You follows and mellows things out. A gorgeously reverb-soaked guitar part leads the way, setting a reflective, thoughtful scene before you. The dreamlike melody and performances create something unexpected and distinctly calming around you, but of course – it doesn't last. What comes afterwards is one of the artist's most fluid and intense rap performances yet. Eclecticism doesn't get much more rampant than on this project.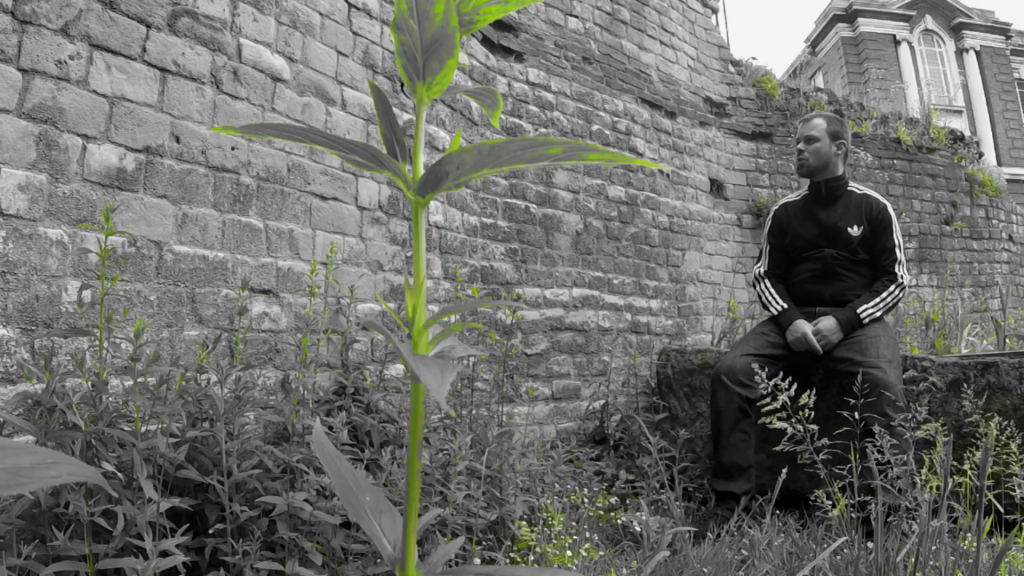 Onions is a track that really lets you dig a little deeper into the mind of the artist. The pairing (or dissonance) of apples and onions is powerful, and memorable. The rap performance here is again insanely impressive and captivating. The soundscape reflects the tension and energy of the song pretty flawlessly. Eager Eyes follows and introduces a beautifully crisp, entrancing soundscape. That Incubus vibe returns. The lyrics intrigue and provoke thought. A personal highlight and an easy one to escape to, even with the poisonous or deadly references; the honesty, the realism, reigns again.
The title track is another highlight for me, a creative set-up lays the foundation for a number of vocal flows and melodic moments that draw you in with clever word-play and thoughtful details. D.Ni.L's anger or resentment comes through, but there's also a calmness or a feeling of overcoming that shines more brightly than that. This idea of having to get out, needing to get out, is powerful. The song's central hook – where the title falls – works brilliantly. The rhythm of the vocal performance and indeed the spacious musical backdrop are addictive.
What I love about D.Ni.L's songwriting is that he clearly steers away from the typical verse-chorus format. His songs, in many cases, offer three or four sections at the very least – keeping things moving like a short film, always working hard to hold your interest, yet never losing those central threads that bind it all together.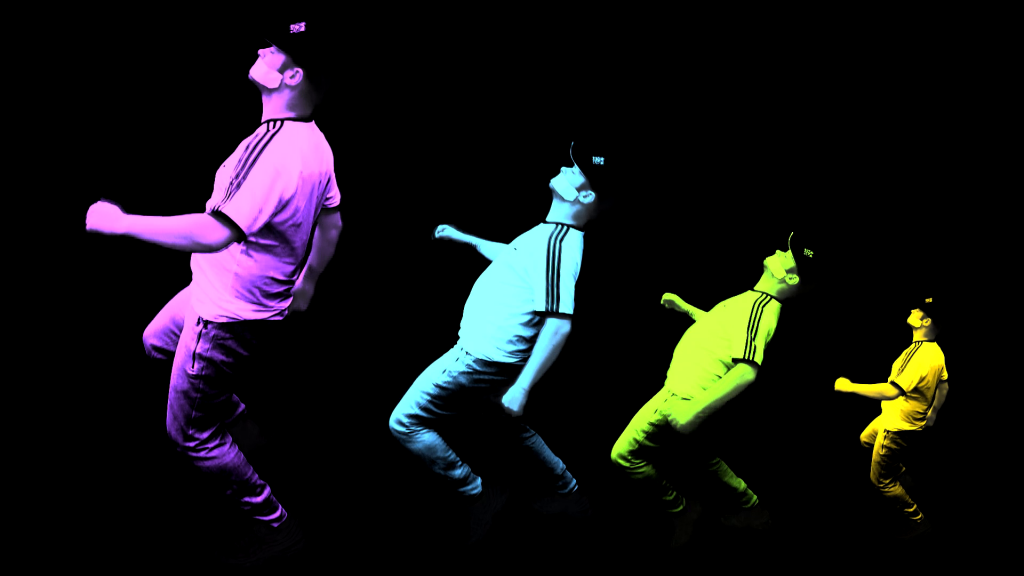 Towards the end of the project, August comes through as surprisingly upbeat and quite hopeful, musically. Indie-rock optimism emerges, though as always – the lyrics continue to sift through those personal demons and struggles from the past. In Jars makes sense as a follow-up, the soundscape feels similar, instrumentally, but the energy erupts into something dark and dense. A touch of Smashing Pumpkins appears. Conceptually there's so much that intrigues and appeals. The originality is immense, perspective-wise and from a musical angle.
Things come to a close with the contrast-heavy Gone Away. D.Ni.L's voice reaches new heights on this track, a strong way to go out and a mighty piece of music and performance in itself. The guitar and bass work is impressive, as are the drum-lines – something that rings true throughout the album. This sort of effort and artistry, this individuality and drive, shouldn't be slept on. Boy. Inside is an album with some huge moments of memorable intensity and cleverness. Well worth a listen through.
Find & follow D.Ni.L on Facebook & Soundcloud. Visit his Website to check out the album or for more information.