Introducing a uniquely captivating, unsettling and ambient project of detail, purpose and beautifully chaotic presence – rapper and artist Curanderx:// showcases a limitless manner of creativity, throughout the unpredictable, heartfelt and often mind-blowing new album Ideological Frameworks.
Consider the value of contrast, juxtaposition, as you delve into this project. From the opening ethereal production and near heavy-metal rap verse of 5000 years, to the later poetic contemplations and emo tendencies of TH_, no two compositions are the same, and only the playlist in full delivers a sense of completion and connection with the artist underneath it.
Unique in every way, elements of world and culture inspire throughout layers of musical embrace, and in the meantime we get trap rhythms, hits of distorted power and volume, and a vocal that evolves from delicacy to the fearless roar of a performer passionately committed to the moment.
En(capsule)ated is the second track, intriguing for its title wordplay and the immediate fusion of a contemporary soundscape and a gritty, recognisable voice, which makes its way through various flows, self-reflections and vast arenas of imagery. With over 13,000 streams already, there's no question as to whether originality and vulnerability united prove appealing in the modern world. Curanderx:// has accessed something unapologetically real with this album.
Highlights include the spoken word, imaginative scenery and synth-soaked eighties vibe of Simulation and Disaster, still personal but somehow accessible on a broader scale, with a soulful vocal hook to further the dynamic and reach. Brilliantly creative, dreamy and provocative – a great choice for escapism right about now.
Versatility is a strength and Curanderx:// makes use of multiple voices in both design and delivery. Across twelve originals, there are far too many lyrical gems to pinpoint or even catch the first time around. It's an album for revisiting, spending time with; repeating certain tracks for a while before moving on.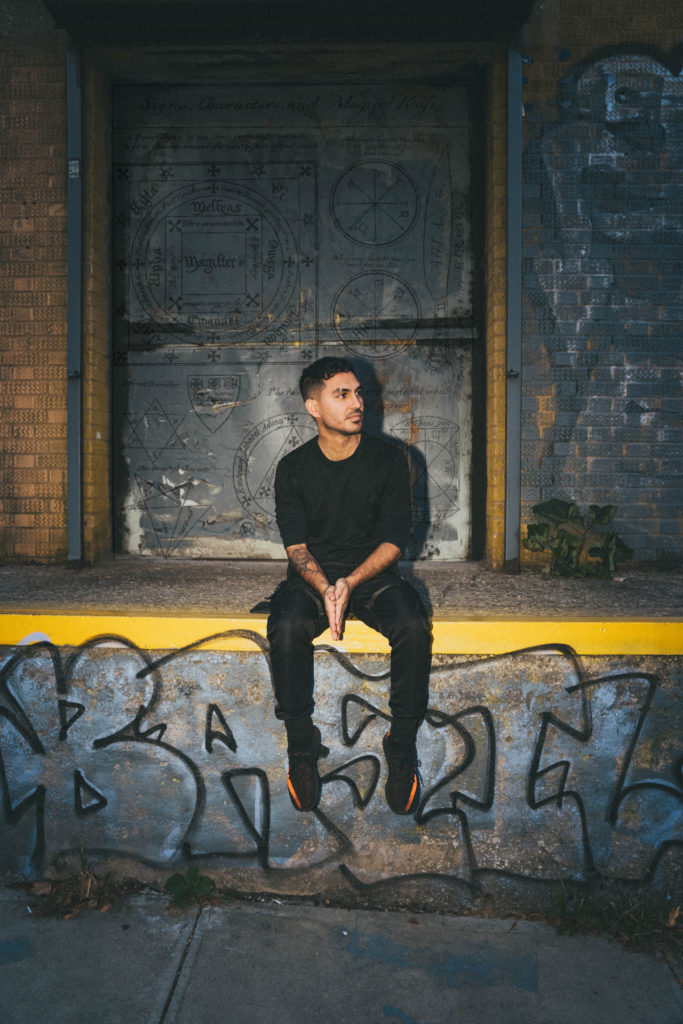 A Portrait Of My Nervous Absolution pierces through with equal parts humanity and electronic overload. SANGUINARY blends lo-fi minimalism with the disconcerting, relentless outpouring of thoughts. Hunting Grounds follows to leave you lingering in the abyss with only the distant warmth of another mind to comfort your own.
Intrigue rules again as a touch of UK familiarity injects further realism by means of the things you've been deprived of have been sold to you as benefits. Undeniably relatable, relevant, and indicative of a producer with a clear passion for the wholeness of audio expression on every level.
This quality stands tall even more so as o O 0 o O 0 oo 0 O provides a penultimate moment of pause and depth. Then we get the industrial fuzz and space and rising anticipation of an enveloping closing track, to remind us one last time that there is far more to Ideological Frameworks than a single sitting can reveal.
Download Ideological Frameworks via Bandcamp. Check out Curanderx:// on Instagram, Twitter & his Website.