Strength of songwriting and band-unity stand tall from the outset, as alt-rock fourpiece Circle Creek hit the scene with their energising new project The World Is On Fire.
For an opener, D.R.U.G.S is everything it needs to be – Circle Creek shine brightly for their fast-paced power chords, quick riffs, faultless drumline and characterful yet humbly-mixed vocal-lead.
Almost immediately there's a degree of purpose to the writing, and also an appreciably subtle level of personality – it's an unmistakable voice, but that's not what the project is about, and this humility of approach is decidedly refreshing.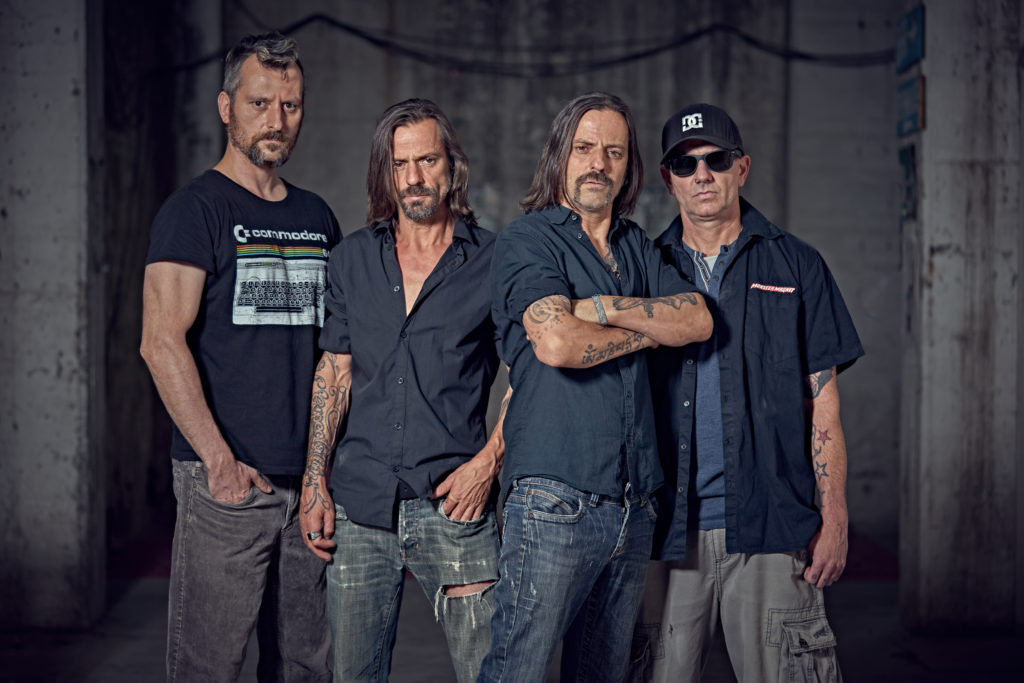 Storming through as an unforgettable anthem, the opener paves the way for an unexpected yet ultimately fitting shift in mood, as Tell Me Baby injects a whole new realm of distortion and weight. Now that voice has recognisable presence, the doubled-effect reinforcing these short lines for another easily memorable hit.
The project continues to impress, keeping things eclectic to hold tight to the listener's interest. Always we get those addictive riffs, that yesteryear guitar fuzz, and these short and simple lines that build up the anticipation brilliantly for each mighty drop to the hook. Consider the chant-like progression of In My Universe and the passion that follows, both in voice and outright instrumental satisfaction.
Elsewhere we realise the stories interwoven amidst this unrivaled and authentic rock sound. Preppers does the job well, engaging with and intriguing the listener to tune in more closely. Then there's the suddenly reflective and mellow contemplation of Forever, perfectly well-placed for a true connection. And afterwards, the unapologetic angst and scorn of Creatures works its magic with ease.
Journey switches gears a little, gets more personal and seems to lean towards the likes of The Distillers in that thick overtone and chorus of voices; something of a highlight.
Towards the finish, Closed Eyes recaptures any wandering minds, and Killing Factories quadruples the effect for its arena-rock power and simultaneously thoughtful intentions.
In short, this project showcases a band born to perform in this way. It's their sound, their devotion, and their ideas, all compiled in a sort of punk-rock, seemingly carefree yet actually deeply considerate package of energy and passion. Defiantly a must for rock fans looking to crank up the volume and escape the mundanity of routine.
Check out Circle Creek on Facebook or their Website.