Blending the bare essentials of songwriting strength, performative passion and the classic build-up of immersive indie-rock, Cigarette Social Club are relighting the scene of late, and their releases and live shows combined speak volumes on behalf of that.
The UK's own, having graced venues across Bristol, London and Worcester, with a sold-out show in their home-town of Cheltenham in 2021, Cigarette Social Club walk a stylish line between anthemic rock and catchy pop, yet weave in a gritty sense of identity long the way – in everything from guitar tone and vocal character to the truth and vulnerability of their writing.
Consider Tell Me How, delicate and likable from the outset for its familiar riff and relatable voice, later intensely energising and brilliantly well-suited to be the listen-loud escapism that true rock fans crave.
The productional tweaks as the guitar, bass, drum and vocal sound evolves injects a worthy twist in the very fabric of the sound, taking listeners on a powerful journey from contemplation to the chaotic scream of uncertainty and longing.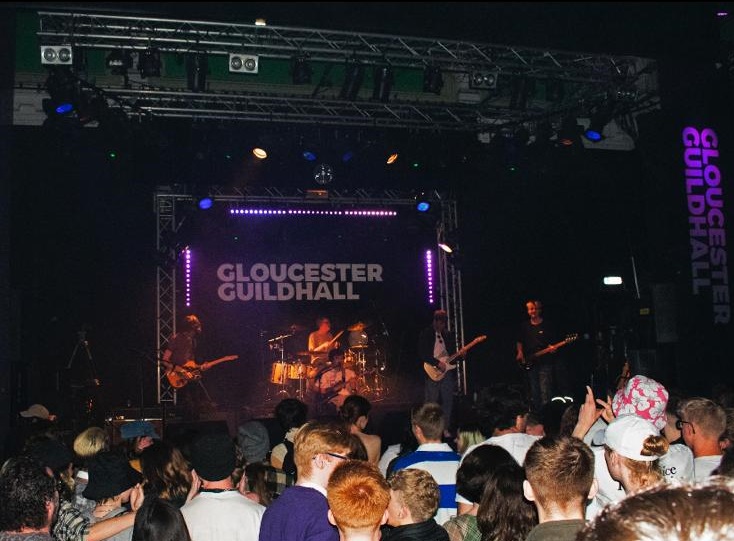 Elsewhere we get songs like Armchair Romance, again building things up beautifully – from Radiohead-esque guitar musings through poetic references and a likeable sunset groove. The sound is gentler, but that epic potential remains in the subtle rise throughout the song's declaration of love. Even in this setting, that leading voice is unmistakable now. Versatility meets with unwavering identity, and so, the Cigarette Social Club sound becomes a force of its own.
With Waiting For A Lifetime, the guitar sound has character too, a recognisable flair even amidst such a shift in mood. The nostalgic indie vocal effect and these short, poetic images lure you in with ease – a personal favourite with a fine build-up and drop into warmth and brightness.
The musical optimism contrasts the lostness and desire of the lyrics, and the song is quick to work its hypnotic magic on the listener. There's a certain humility to tracks like this – a realness that's naturally in tune with the underlying purpose of the writing. The band write from the headspace of an artist, clearly, and their songs connect for this reason.
Offering one last hit of CSC intention, Loop 96 delivers yet another seductive riff, surf-ready to a degree, and proceeds to tie in a yesteryear canned vocal and further short lines that promise a series of original framings of familiar ideas. Originality and recognisable humanity unite, alongside faultless musicianship and impressive long-form progressions from one moment to the next.
Fantastic, in short, a band more than worth the time it takes to listen, and undoubtedly one to watch out for across the live scenes of the months and years ahead.
Check out Cigarette Social Club on Facebook & Instagram.