For those of us who first stumbled upon his sound via the minimalist and emotive recordings of years prior, Christopher Dallman's new EP will prove a nostalgic yet creatively refreshing listen; one to remind us of the strength of songwriting and fearless vulnerability that elevates the Dallman style.
Five original songs make up the No One Is Anyone's EP, beginning with the stripped-back, mildly electronic intimacy of F.O.O.L.
Things start off on an angsty edge with quirky melodic threads to guide us through this tale of regret, longing and heartbreak. The simplicity of this tuneful progression is contrasted by the later sections, where sounds build and collide for a more emotional performance representative of shifting emotions.
Then we resolve in the way that we started – 'How the fuck do I fall out of love?' resounds and repeats, cleverly highlighting the title acronym and cementing the track as a memorable indie-pop hit akin to Dallman's earlier years on the scene.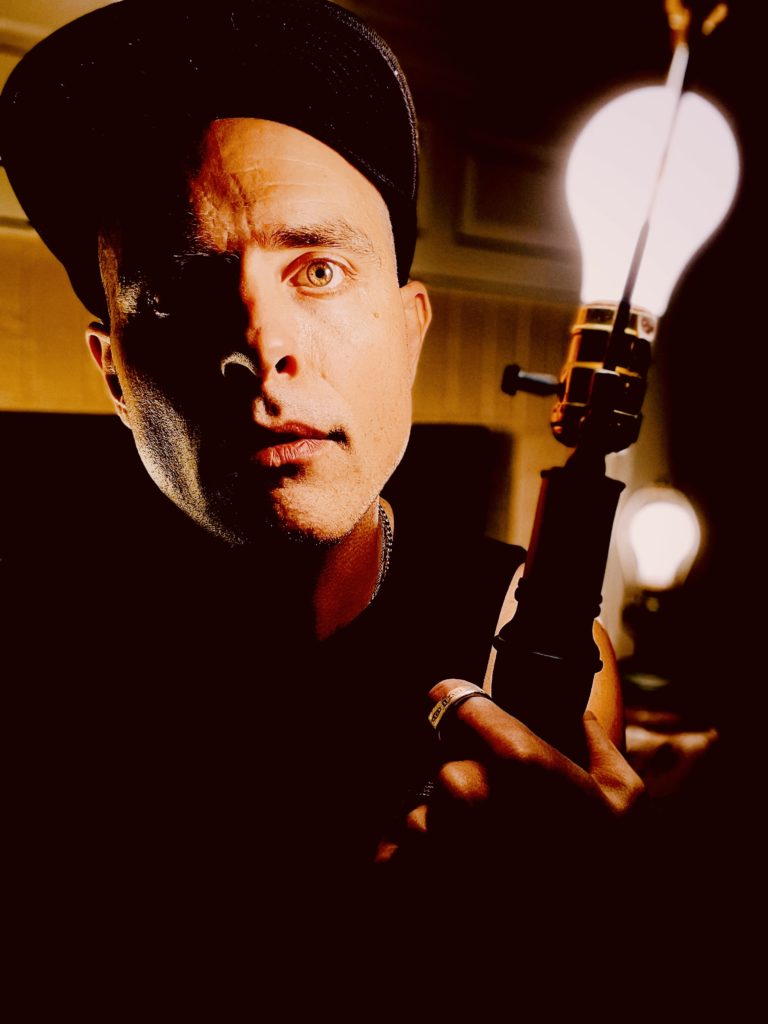 Electro sound-play follows for the slightly more industrial and electrifying yet still spacious title-track. We quickly move from experimental to emotive though, melodically and in the ambience and lyrics. As ever, Dallman's divinely delicate vocals lure us in all the more closely, for this revealing tale of sharp rhymes and increasingly passionate peaks. The shift to heavier vocals works beautifully here, a defiant and catchy highlight – one that sweeps you away on both its scorn and evolving creative expression.
So It Would Be True brings more of the retro-gamer meandering notes and sounds, keeping our focus more distinctly on the chaos and colour of the music initially – effected vocals becoming part of the overall production. Then we get the short lines and melancholy, the haunting and playful tones of I Was Wrong – an unpredictable journey that feels like a diary-entry or freestyle to a degree.
Closing down the EP is a clear highlight. Ghost Me offers an instantly intriguing groove and blissfully effective melody. The lyrics also quickly pierce through the noise of the world, brilliantly to the point, personal yet relatable, and the whole thing just tightens its grip increasingly throughout.
A personal favourite, from an EP that marks a strong return to the unexpected yet satisfying and authentically honest traits of Christopher Dallman's music; those that forever make it so uniquely appealing. Well worth delving into.
EP Out March 6th. Find Christopher Dallman on Facebook, Instagram, TikTok, Soundcloud & Twitter or visit his Website. Check out our interview here.