This introduction to producer and artist Chris Maltman comes in the form of a blissfully calming bit of escapism, offering a uniquely ambient experience that connects and soothes in an instant. Turn it up loud and let it work its magic.
Maltman has crafted this track in a manner that, should you choose to focus in on the details, lets you notice and appreciate every little element and every layer of audio that makes up the experience. At the same time though, and perhaps more importantly, the piece sees all of these building blocks effectively united within the track, so the music, as a complete and smooth wave of entertainment, needs little to no introduction or explanation. The balance between creativity, emotion, and professionalism, has been perfectly captured.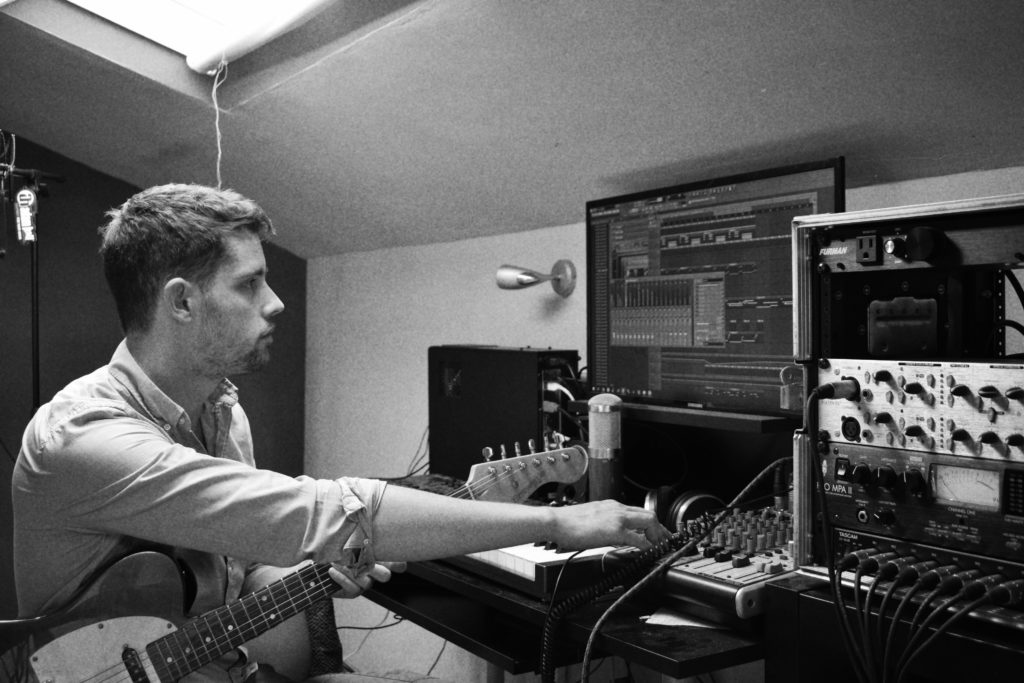 Obviously there's a conceptual element to this track, and structurally Maltman has paid close attention to this – there are certain pauses or moments when the soundscape falls away, the beat drops out into the distance, then everything emerges as brighter and more vibrant. The spoken word elements – a sampled voice over from Kennedy's speech – also add a level of provocative intrigue. Kennedy's vocals are quiet within the mix, but the words and the passion that come through offer a definite feeling of optimism and possibility. It makes the track all the more uplifting, even inspiring. As stated, the details are incredibly considerate, but the experience of this as a finished entity is where the joy really emerges.
You can, without a doubt, press play and escape into this at just about any moment within your day. Alone, deep in thought, with friends, watching the sun set or rise, driving or traveling to something important. The music doesn't try to be anything that it's not, nor does it seem like a desperate attempt to showcase the producer's presence. It just works beautifully, in the way that effective music must, and this – and all that's been touched on above – is why it's worth your attention.