Brothers David and Sebastian Fox join forces to present a truly moving sound as Chase The Jaguar. For those who are new to their work, Never Let You Down is a stunning single – unique in more than a few ways, expressive and compelling. It offers a fine fusion of influences, not least of all that inspired by their own father; a traveling Argentinian known for his protest songs.
There's a hypnotic air of truth about the track, presented in a subtle and delicate manner, and this comes through in everything from David's gentle and breathy singing voice, to the stunning guitar work, to the lyrics, and finally within the thoughtful and somewhat pristine nature of the entire soundscape. Where the opening moments call upon the listener from afar, inviting you into the experience with a peaceful ambiance, the song soon evolves to be much more of a rhythmic and colourful exploration of energy and loyalty combined.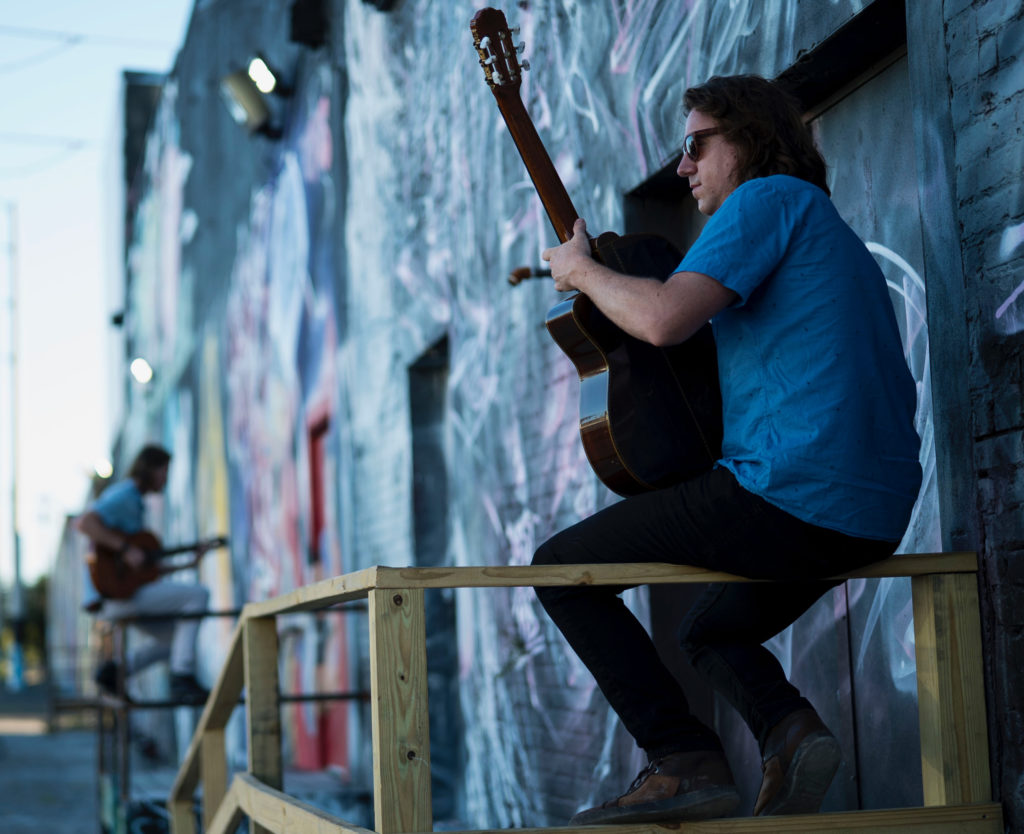 There's an electro-pop vibe to the finished piece, but beneath this are layers of poetic realness and reflective thinking – all of which helps give the duo a sound and style of their own. You quickly come to appreciate the honesty, the clever lyricism – those opening quiet moments and indeed those that come back in towards the end, when the music is stripped back, they stand all the more tall and connect on a profound level.
Elsewhere you get this uplifting, M83 aura from the music, but to bring that to a listener alongside of something provocative and deeply human – it helps make this a genuinely unmissable new release. A blissfully easy song to escape within. I look forward to indulging in the longer project, and as their songwriting continues to emerge – a live show and further releases are likely to be something well worth looking out for.
Find & follow Chase The Jaguar on Facebook & Instagram or visit their Website.