Broot is a rapper and artist based in Massachusettes, creating hip hop with unedited honesty and depth, not to mention some simple but beautifully unpredictable soundscapes to support it. Freaks is a stylish little album that you wouldn't necessarily just stumble upon but that offers a certain refreshing aura among the vast majority of high energy, unnecessarily noisy hip hop of today.
Things start off slowly, musically speaking – a simple but dark hip hop beat drives The Seatbelt, alongside of an equally dark story and a literal welcome to the project and the ways of the artist. After this, Fake – Real Deal presents and unexpectedly familiar piano piece as its backdrop – you're already used to Broot's leading voice by now, this mellow but serious tone has a calming kind of realness about it. The music alongside that feeds into the darkness and the vibe really well.
The piano work continues with Why, a haunting and slightly dissonant, disjointed ambiance grows intense quite swiftly. Broot's pace is quicker now, there's an immediate sense of weight and difficulty to the story line – you can't help but listen, even though it's pretty clear from the offset that things aren't going anywhere pleasant. There's that realness again. Much of this brings up topics that aren't easy to swallow, but that's all part of the artist's approach – a protest to the joke that hip hop appears to have become, particularly within the mainstream. Addiction Pt. II follows on with similar potency. This feels like an important moment within the whole album.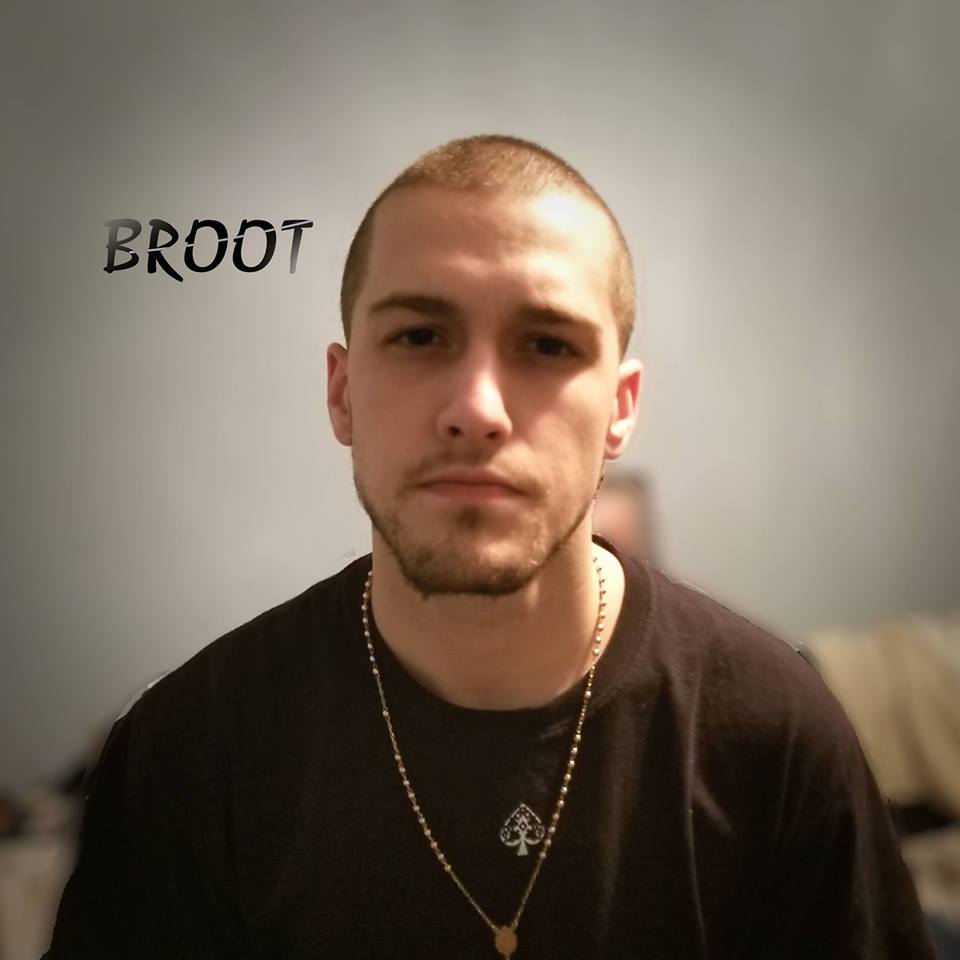 Elsewhere in the playlist, the spacious piano ambiance continues to lay the mood. Darkness and deep thought continues to pour through – it makes for a fitting accompaniment to those nights we spend considering things so intensely. What Love is a highlight, it stands out musically from the offset, and the vocal emerges in a memorably rhythmic and quite addictive way. It's one of the most recognisable and lyrically impressive of the the whole album. Anger Issues follows and lingers well on that aura, holding tight to your attention with a stop-and-start rhythm and a mildly theatrical delivery.
My Lil' Ambien is a definite personal favourite, an addictive track that's easy to have play around you in any number of situations. The backdrop is brilliant, the organic bounce of the music is fresh and fits the vocal confidence and style here perfectly well. Again, some of the best lyrical observations come through, complete with clever wordplay and more than a few memorable lines. It's a moment of brief optimism, even joy, and it offers an energizing element and a notable level of character.
Hats Off is another highlight from the latter half, it follows the intense story-telling of The Ring with a certain simple confidence and a little of that classic hip hop energy. Later on, Shit Stains hits hard at the penultimate hurdle, leaning back and forth between a fast pace and a mellow but serious tone and presentation. The piano increases in intensity accordingly; it feels like a live performance, a real-time moment of passion and weight.
F.R.E.a.K.S finishes things up and offers a final bit of clarity as to the album's underlying concept and intention. The lyrical delivery here has that dramatic set-up again that lets it all pour through like a short movie. This song is a definite strength from the whole show and it makes for a smart and memorable way to go out.
If you're a fan of real hip hop, authentic hip hop with provocative and clever lyricism, simple but creative beats – genuinely musical soundscapes – Broot's latest release is totally worth your time. He takes a little from a number of different influential directions, keeping the vibe fresh but always holding close to his own sound and style – which quickly leaves its mark.
Stream the full album on Spotify. Find & follow Broot on Facebook, Twitter, YouTube & Instagram.