Beautifully capturing the vastness of the space, with ideally produced vocals and guitars introducing what proves to be an epic and emotively-rooted journey, Bridges Ablaze deliver an intense and immersive new-metal classic, for Hellbent.
Finely-crafted for its fine use of contrast between moments of quiet and those that hit with immense impact, Hellbent continues along this pathway of juxtaposed artistic qualities. Soulfully moving vocals and grittier spoken ones alike rain down, as well as moments of instrumental melody and distortion walking hand in hand.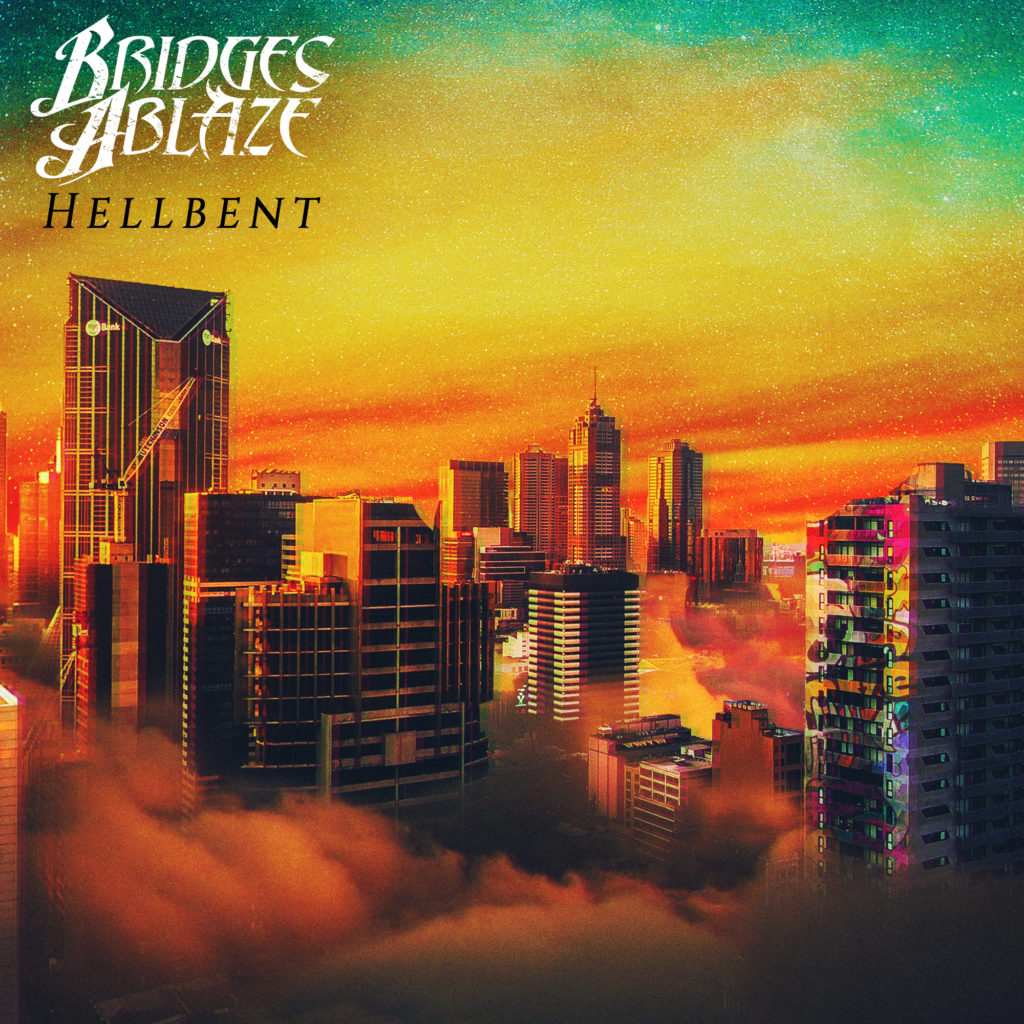 Somewhat inspired by the back and forth dynamic of Linkin Park, the songwriting from Bridges Ablaze here meets the natural ability of its performers for an all-around compelling and invigorating listen.
From the dreamy revelation that is 'You can't kill me, I'm already', to the piercing roar of metal for 'dead', Hellbent continuously tightens its grip on the listener. We're even blessed with an unexpectedly soulful guitar-solo for the middle-8 – another shift of gears that helps secure the unique voice of the band and keep you coming back for more.
Lyrically inspiring yet poetic and dark intermittently, Hellbent offers an addictive anthem of outright escapism. Crafted with care, talent and determination, and – as mentioned – faultlessly produced, the track speaks volumes on behalf of the conviction and drive of Bridges Ablaze. I look forward to hearing what else 2023 brings out in their sound.
Check out Bridges Ablaze here or via Instagram.