Brad Geiger's latest project is one that boldly brings together his vast background in music and his unconfined love for numerous genres and creative freedom on the whole. A conceptually considerate and musically unique collection, Roman Revolutionaries – Beach Day has a definite string of threads throughout that help make it a quickly recognisable album.
Say kicks things off with a distorted, raw and chaotic feel – a vocal line and overall songwriting style reminiscent to me of Muse. Elapses follows with more of that multi-layered, progressive rock aura, amidst hints of synth-led melody and a general sense of audio depth. The instrumental piece allows the intention of the music, the composition, to stand tall in its own right.
Then you get the mellow march and intrigue of Alphabot Rock, similarly set-up but notably of a different mood and musing than the former. These are audio journeys designed with care, but in a somewhat haphazard, disjointed manner that cleverly reflects the underlying stories.
From Elle M'aime through Garden the vocals return to add short fragments of melody and poetic references that provoke thought amidst these uniquely detailed, overflowing soundscapes. The latter is undoubtedly a gentler moment and perhaps more melodically memorable. Hints of Radiohead appear amidst the more shoe-gaze or alternative sounds of the nineties, all while holding close to the Brad Geiger way with writing and composition.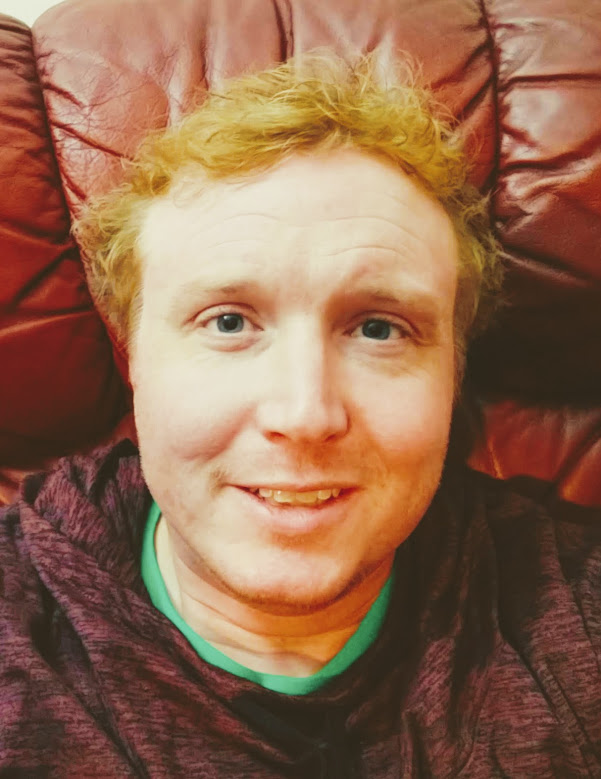 As the album goes on, there are as many moments of humanity as there are of experimental, 'out there' audio explosiveness. Allure leans towards the latter with its manic, industrial vibe. Amazed locates the former with its emotive chord progression and its wave of retro gaming warmth. Waking follows and brings together both, a passionate vocal meanders and offers intimate, personal reflections on life.
From Roast you seem to get a colourful few minutes of carefree optimism. From Rolling Camera you get a hint of sadness in the voice, alongside that retro industrial mood again. Certain lyrics pierce through and effectively provoke thought. Then Round For You adds a touch of contemporary, Owl City or Daft Punk-like vocal play as the singer reaches out to connect with a significant other.
Feet Don't Stop keeps the waves of synths crashing over you, feeling partly like there's a party next door – but there's manic uncertainty to pass through before you reach it. Then Generosity (Wish I Was Worthy) digs deep into the human experience, with a haunting instrumental melody and a sense of dismay.
Come Back To Life brings things to an anthem-like finish with more of that Muse-inspired passion, juxtaposing delicacy with absolute weight and volume.
There's plenty being said throughout these 14 tracks, and if the genre connects with you, if the compositions rain down in a compelling manner, you're likely to spend a lot more time lost in the thoughts of the artist – picking out the ideas, building that understanding, and appreciating the realness and honesty.
Download the album via iTunes. Find & follow Rock Music Society on Facebook. Visit Brad Geiger's Website or find & follow him on Twitter & Instagram for more information.