Amsterdam's Barendo presents audiences with a uniquely interesting album, bringing together some great songwriting with a colourful, experimental and unpredictable musicality. There's a slight Depeche Mode influence to the sound at first, but as the album progresses this merges into a number of other possible inspiration points. Wake Up and No Signal both kick off the project with creativity and a fine balance between melancholy and uplifting rhythm, you adapt to the sound fairly quickly and the project keeps that vibe strong throughout.
Catch The Train is an early highlight, strangely joyful in a haunting sort of way, with a strong melody that's easily memorable. There are some really unique production points about this that see the artist utilise instrumentation and effects to express the underlying sentiment as passionately as possible. Paradox follows and is another musical highlight with some equally captivating, oddly relatable lyrics. The latter half sees Barendo explore his own performance abilities while the soundscape meanders in a hypnotic manner.
i travel fast for many years
without connection to the earth
strolling to the closest bar
get a beer and play guitar
This entire album is made up of an immeasurable number of details and experimental layers of audio. Barendo strikes as both an artist and a musician, able to take any sound or collection of sounds and craft something unusual with them. At the same time, there's a lot of heart and self-reflection in the writing – the chaos of the music doesn't replace the need to connect, both aspects work in unison.
Stay Today is a softly emotional song that showcases the bare human desires of the singer. The music reflects the sentiment in a subtle and smooth way. Can't Go follows and is an absolute highlight of the whole project. The manic, meandering synths contrast and collaborate in a beautifully expressive way. Barendo's melancholy vocal offers a sadness and smoothness that draws you right into the centre of the piece.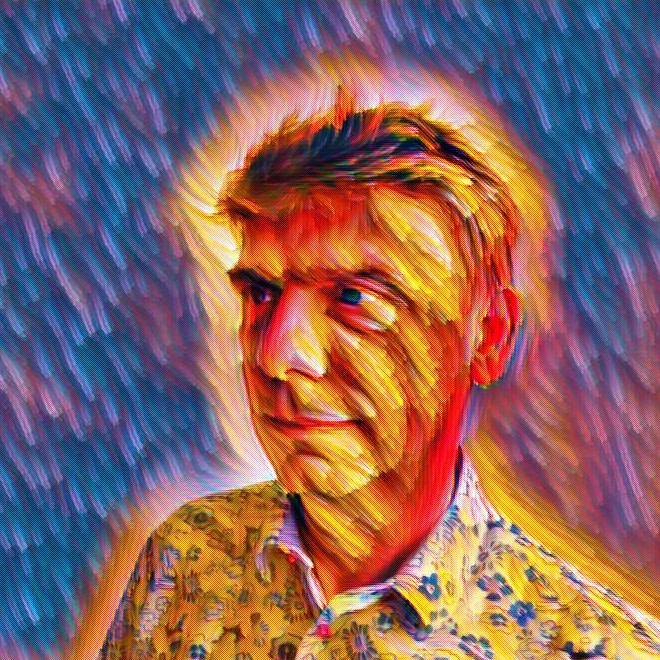 Things get a little more mellow during the latter half of the album, songs like Switching Sounds focus on creating a dreamlike, softly electronic ambiance around you, meanwhile offering a string of lyrics that lay out singular, seemingly connected ideas or fragments of poetic images.
Dream Reader afterwards builds a certain depth and mild groove with a walking through the streets at night feel – another personal favourite. The vocal performance here is beautiful, the melody has a touch of grit on occasion, and the delivery – combined with what are some fascinating and often tumultuous or uncomfortable lyrics – works well to captivate the listener. It's a great concept, the whole thing intrigues in a clever way. Flickers of circus night life seem to appear, musically, on more than one occasion throughout this project.
As the end approaches, Terribly Good fills the room with a simple level of colour and movement that's gorgeously calming as it plays out. The mind wanders a little, the music and the softness of the vocal allows this, and when it ends – you tend to miss those free-flowing musical tones.
Most of songs on this album are around five minutes long, if not longer. You can easily get lost within a single piece and forget that it's part of a bigger thing. It suggests an artist with a real love for creating, not confined by industry standards or expectations.
Death in the Desert ends the collection and is a final highlight. Wonderful piano work and a thick, dramatic beat weave in and out of the soundscape. The melody and lyrics again hold tight to your attention – there seems to be both joy and sadness at work. The concept cleverly transports your mind to this barren location. There's a cool, gypsy-jazz-like feel to the music. Then you get these dashes of electric guitar; as unexpected as everything else. A great way to finish. There are more than a few mighty songs on this project. Hopefully the future brings much more from Barendo.
Download the album via Bandcamp. Find & follow Barendo on Twitter.