Back Seat Redemption are a band who seem to bring a touch of classic, theatrical rock and roll to much more distorted, grunge or hard rock environment. The music is thick, it progresses in a heavy and intense way, the leading voice though has a much more accessible tone and sense of character than you might ordinarily expect. This gives them something really fresh to work with, and in addition to everything – these songs seek to provoke a reaction from their audience. They draw you in, they make you think, and they keep you entertained – all at the very same time.
Edge is the opener and it's something of an anthemic classic that takes elements of the deeply considerate and real, and displays them proudly among a colourful and complex soundscape – complete with lyric-less vocal choruses that initiate a strong feeling of togetherness. The music invites you into this, which is interesting because many of the topics covered suggest going your own way, breaking free of toxicity and focusing on what matters to you. To be able to express this, and simultaneously connect with numerous individuals who feel the same way, is to make valuable art that really leaves its mark. That's precisely what Back Seat Redemption do.
Give Me A Reason follows on with a more spacious ambiance and a mighty, dramatic vocal section that details the story line and furthers the aforementioned ideas in a similarly open fashion. The style of songwriting here is as different as the musicality. The rhythm and the set-up suggest more of an alt-pop power-ballad of sorts. There's less of the thickness, more of an echo of thoughts and passion, and this works well at this point in the collection.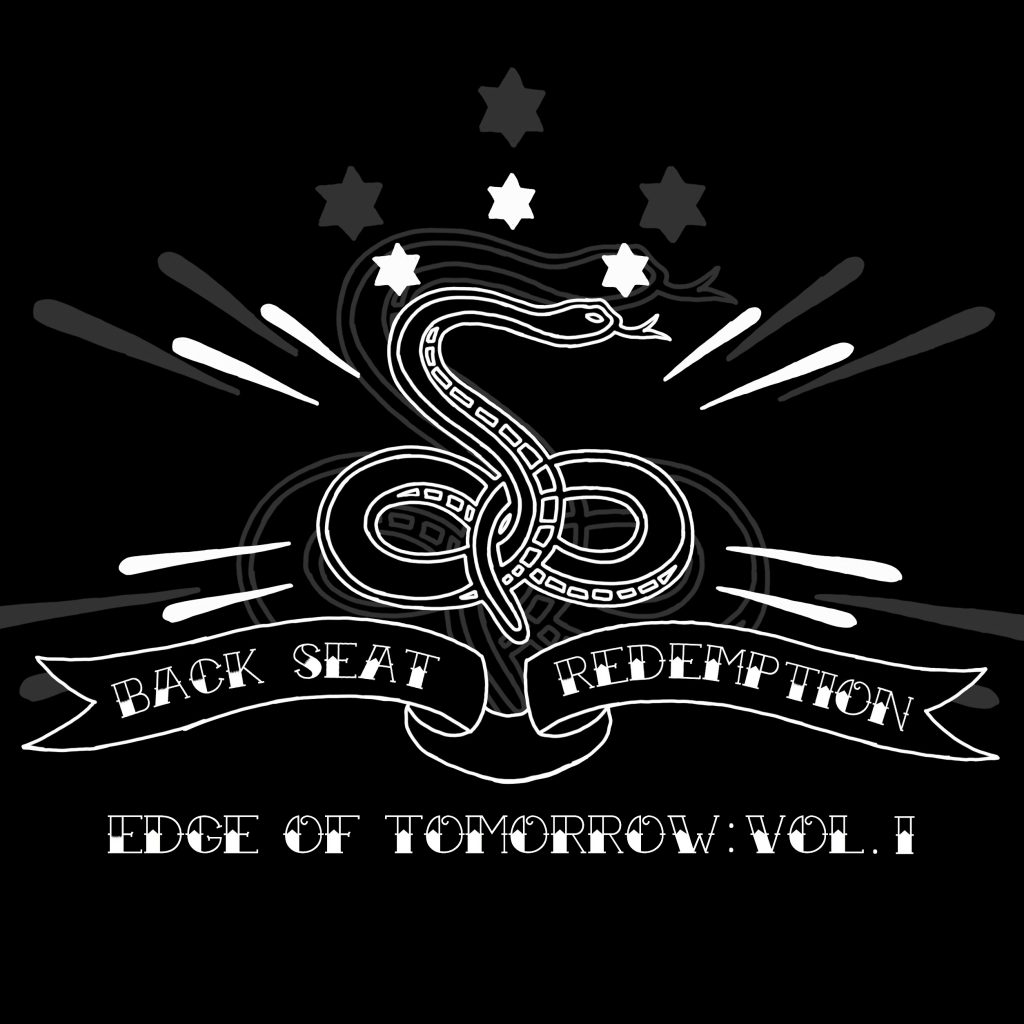 Crime Pays is what the band describe as their one and only politically themed song. The opening instrumentation appears as delicate, the leading voice on top of this calmly recites the sentiment, directed specifically at a significant other – or perhaps collective 'you' – strolling confidently up towards a multi-layered, powerful hook section. The band continue to fuse the poetic and the pure, occasionally making blatant statements, occasionally leaning in a more ambiguous direction. Again, the effect strikes as to each his own, so the listener can attach their own meanings to these lyrics – as seen from their individual window on the world – and simultaneously relate to the band in the heat of the moment. The song really kicks in musically as things move along. That passion is always at the heart of everything the band do, their performances reflect this consistently, and that makes it compelling to witness. A live show would likely be intense and memorable.
Things finish up with Walking. A surprisingly joyful rhythm or bounce emerges, followed swiftly by one of the most striking developments from verse to chorus. The music is energetically addictive, but it's also close to impossible to predict. The riffs feel a little familiar, in perhaps a nostalgic way, certainly comforting, and this is true of some of the lyrics. But, on the whole, the song feels unusual. The set-up is creatively free, the changes in pace occur as and when they want to, so you get the authenticity, essentially, of rock music that just is what it is.
The Back Seat Redemption sound is distinct and characterful regardless, but these four songs in particular really showcase their drive as creatives and their abilities as musicians and performers. As stated, a live show is a must for those who stumble upon the opportunity. The sound is not heavy, but it feels intense and meaningful – there is strength to sweep you away, yet no overbearing weight to find yourself crushed beneath. It's a really enjoyable balance and I look forward to hearing more.
Find & follow Back Seat Redemption on Facebook, Twitter, Soundcloud & Instagram. Visit their Website for more information.