Reflecting once again on how enjoyable The Lone Wolf EP was to discover this time last year, a new and full-length release from B.D.U.B was more than greatly anticipated. As you quickly come to expect, Don't Go Outside is a fourteen-track collection of absolute classics – smooth and colourful beats, thoughtful ideas, addictive rhythms, impressive flows and endless levels of personality and depth. Sit back and turn it up loud.
Things begin with clear-cut intensity, drama – Intro stands by the classic hip hop set-up of an album worth obsessing about. The detail, the layers and the story build the foundation brilliantly for the complexity and consideration that follows. After this, Give Them What They Want (feat. J-Aimz & Bash Waliss) drives with a vintage jazz backdrop and a sultry mood that keeps your focus on the pulse of the music and the observations presented in the lyrics. Give Me Mine follows on with a similar mood and an underlying sense of classic motivation and poetry intertwined.
High Low is an easy favourite, a superb soundscape that carefully balances dreamlike delicacy with entrancing rhythms – both vocally and in terms of the beat itself. The contrast between the hook and the verses is also about as close to perfect as can be. This feels like the sort of alternative or underground hit that would make big enough waves to crash through to the mainstream.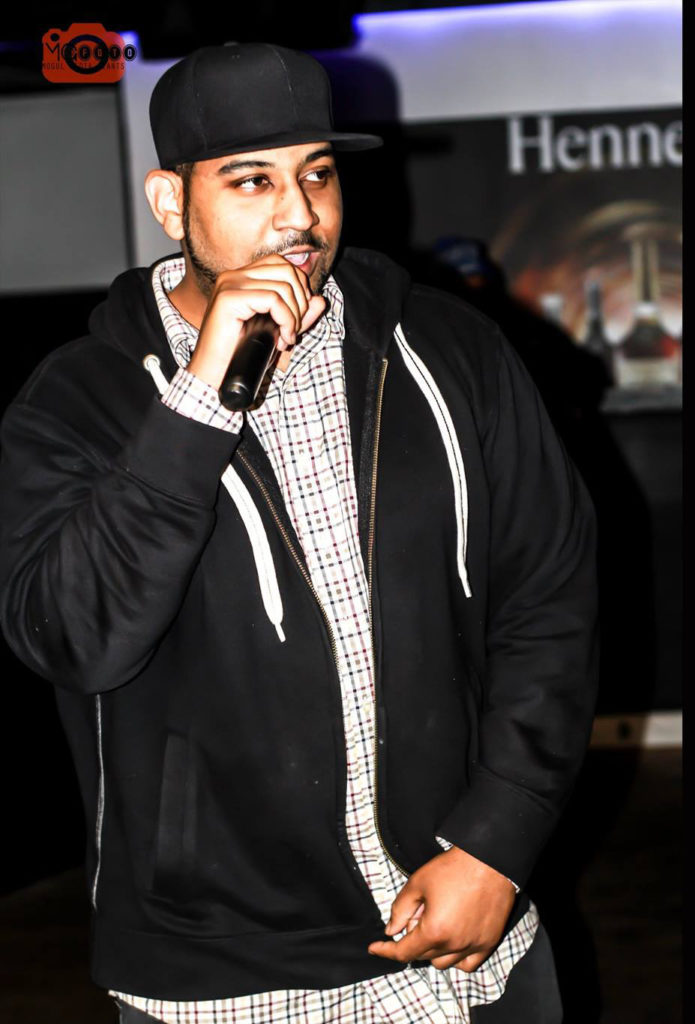 Vulture is a brilliantly conceptual track that opens the mind and re-ignites that 'think outside the box' framework that is so naturally the basis for the B.D.U.B approach to creativity. A dark and hypnotic track, addictive and easy to listen to three or four times over.
The underlying theme or direction for this project is touched upon in the half-way interlude – Don't Go Outside showcases more of those vultures, that outdoor aura of danger, and subsequently presents a scene that talks on the power of music and how much it means to a fan. Enjoying isolation is easy when the soundtrack is everything you could hope for.
Live from the 919 (feat. P-Batters & King Sho) later plays the role of the unmistakable anthem, the featured vocals help create a lasting sense of togetherness alongside more of that classic jazz-cafe-meets-hip hop energy. A definite grower and a personal favourite in hindsight.
Hustle (feat. Big Delph) takes things in a different direction. An emotional soundscape emerges, followed by a lyrical mood that seems determined, personal and passionate. There's a pop twang to the set-up and to the electronic outer layers, still it manages to fit the collection though – the wordplay is on point, as always, and you're drawn right into the centre of the experience thanks to a musical warmth and a series of inspiring ideas.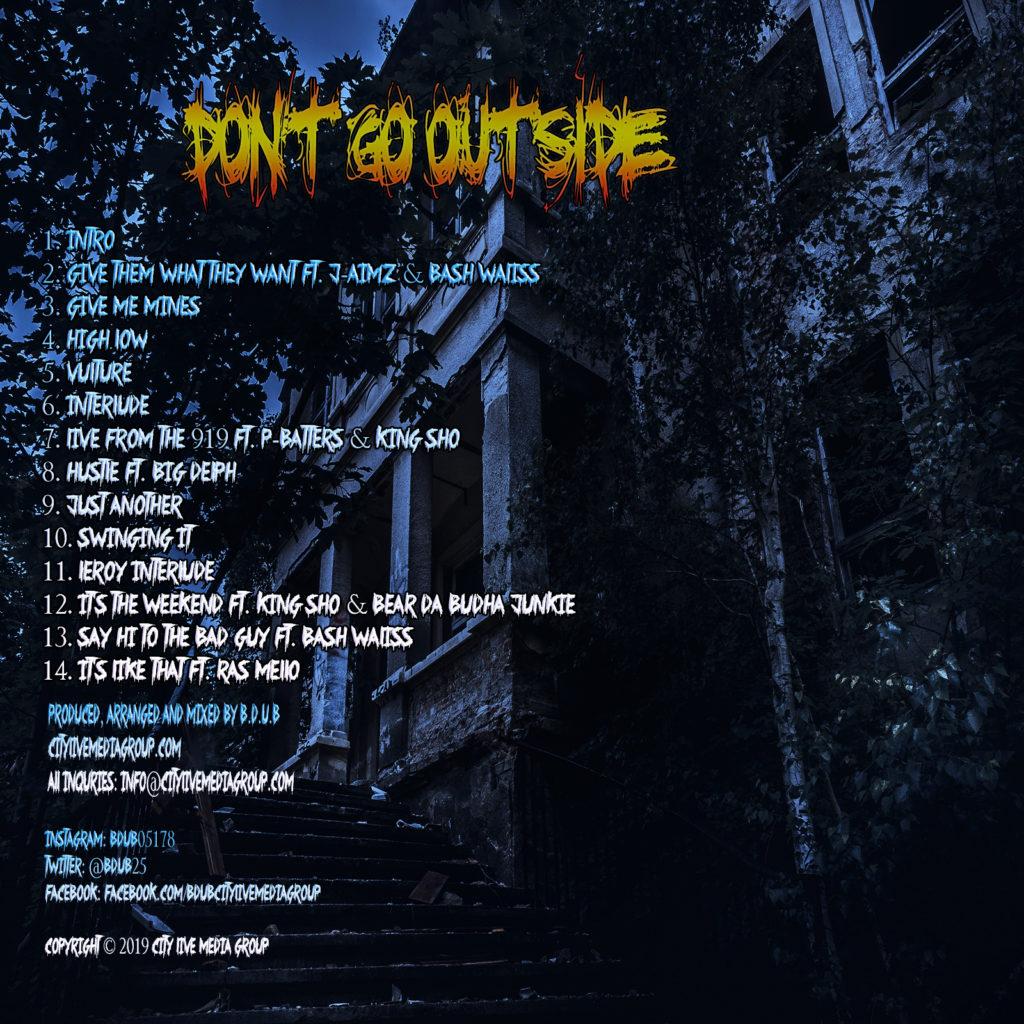 It crossed my mind recently that we perhaps listen to established artists in a different way than we do to new or independent ones. We subconsciously trust in the professional, perhaps because there's a team at work to reinforce the work – to make sure only the best bars and moments make the final cut. You don't want to miss a single line in your favourite rapper's new track, whereas with a new starter you might phase in and out at first. In the case of B.D.U.B, I found that one short project was enough to make me a fan and to make me trust in the content to be high quality and conceptually interesting. This new album in full refuses to disappoint, so to listen intently is highly recommended. If you're not yet a fan, delve in as if you are for the best effect.
Just Another in particular reminded me of all of this, a relationship song but nonetheless interesting thanks to B.D.U.B's flawless and fascinating delivery. Swinging It afterwards is another, the smooth beats continue and the mellow groove lets the words rain down in an immersive fashion.
Towards the end of the album, It's the Weekend (feat. King Sho & Bear Da Budha Junkie) adds a classic rap thickness with a bold hook and a uniquely appealing soundscape. Say Hi to the Bad Guy (feat. Bash Waliss) afterwards opens up more of those thoughtful thinking arenas and features one of the most impressive vocal outpourings yet in terms of both the varied flow and the consistently captivating lyrical formations.
Not quite the RUN-DMC historical hit you might expect but one that perhaps tips its hat in a subtle way – It's Like That (feat. Ras Mello) makes for a mighty end to the project. Poetry and a calming musical ambiance walk hand-in-hand. The track is uplifting yet peaceful, reminding you to move forwards, keeping you driven and focused yet also leaving you with a sense of balance and well-being. And so begin the replays – an album of musts for the long-term playlist. B.D.U.B aims high and never fails to hit the mark.
Download the album via Bandcamp or stream it on Spotify. Find & follow B.D.U.B on Facebook, Twitter & Instagram. Find & follow City Live Media on Facebook or visit their Website for more information.