Backed by a breakthrough placement in Netflix's exclusive Tiny Pretty Things, and beginning with the beautifully emotive, rhythmically addictive and delicately stylish Blue, Aza Nabuko proceeds to make waves with this exotic and engaging new album.
Meandering vocally in a sort of folk-pop, breathy and expressive manner, not unlike the Laura Marling or Regina Spektor sound from a decade ago – and more notably that of Billy Eilish in recent years – Aza's voice has an effortless purity to it.
Her words prove poetic and honest, revealing, connecting with the hypnotic nature of the voice to quickly connect. What helps set the whole project apart though is the song-writing and indeed the unpredictable, characterful intricacies of Aza's performances.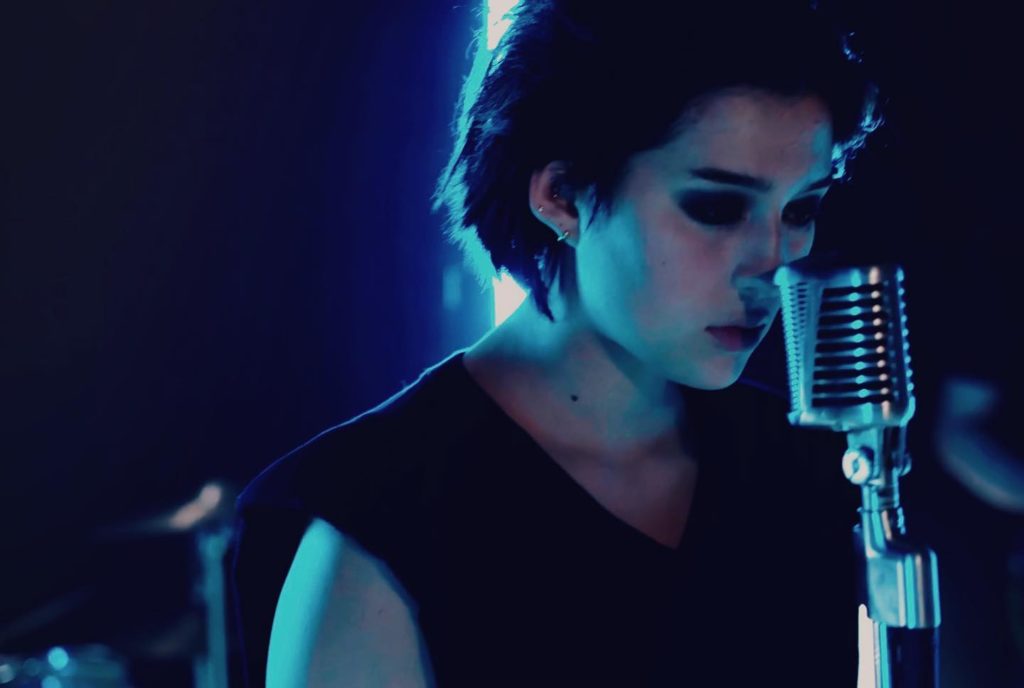 Consider 7teen, an unexpectedly explosive, fast-paced hit of pop-rock nostalgia – a brilliant way to follow the dreamy, quirky and intimate set-up of the opener Blue.
Then there's the bass-thick swagger and anthem-like bars of Zee, a relatable, accessible song with single-ready brightness and a kind of folk-pop comfort that tips its hat to another side of modern music once again.
Other highlights from the eclectic and consistently interesting Indigo include the rising anticipation and passion of Baby Girl, lyrically and musically intense for a bold and brilliant peak. There's also the heartbreakingly simple expression of vulnerability that is Vertigo, the fast-paced, melodically addictive and lyrically captivating Back Seat Driver, and a subsequent, equally fascinating and explosive Sophie.
Yikes later on also hits with a certain sophisticated intensity that begs for you to witness it in a live setting.
Refrain if you can from too easily pigeon-holing any contemporary artist for their voice or the comparisons made such as above – let these guide you in, perhaps, but then with an open mind experience the writing, the arrangements, and the unique tone and emotion of the delivery.
Aza Nabuko writes songs you won't have heard anything quite like before, her lyrics and the way in which each track commands the space it's in, whether softly (To the ones with the broken hearts) or with striking volume and energy (Back Seat Driver), reach out in a brand new and deeply human way. Indigo is stunning – entertaining, thoughtful, impressive. Absolutely worth the time it takes to let it play.
Check out Aza Nabuko on Instagram or visit her Website.