Already engaging audiences with this project, a track in our playlist and the rest on repeat – Philly-based Athensville blend indie rock musicality with brilliantly addictive and passionate song-writing.
Undressing Minds For Shows is a powerful full-length album, with an air of familiarity but a clear edge of fresh identity as well. Superb production from BarnSound's Derek Chafin helps really bring it all to life.
Novembers Call is the opener, within which layers of funk meet with echoes of guitar, bass, live drums, and an accessible, gritty but guy-next-door vocal from Matthew Taglang – which evolves into raspy, expressive territories for the hook.
The writing is incredibly interesting, alternative and unusual for its poetic take on the story, musically unique for its progression and melodic resolve. A brilliant way to start things up – a few repeat spins before we move on.
Other highlights from the 11-track album include an uplifting and immersive rise up through No Decay – again poetic, provocative and inspiring in its sense of increasing anticipation. This intimate setting really lays bare the likable intricacies of Taglang's leading voice.
A twisting and turning, partly optimistic, partly dark Terrible Cure easily intrigues. A detailed hit of story-telling and folk softness creates a striking level of intimacy and weight alike for a captivating Hallstatt. Then there's the quick riffs and addictive rhythms of Head Start – a mid-section rock anthem that lights up the journey well.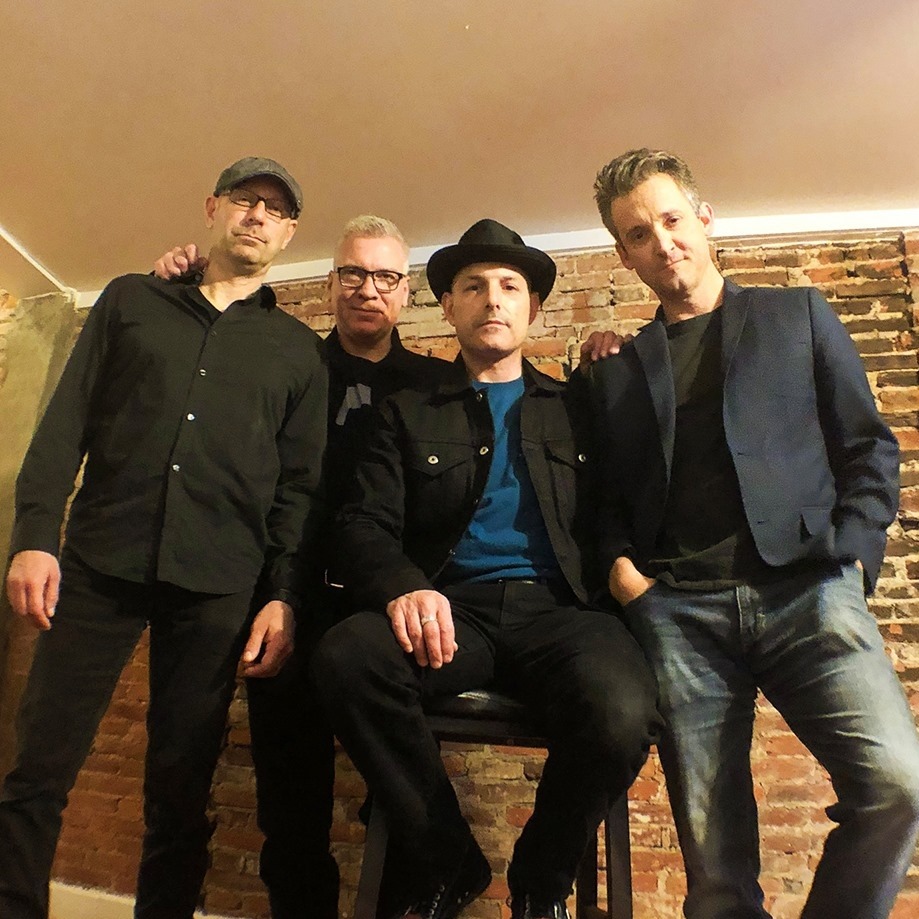 Easy Enough is a personal favourite, a catchy and bright little number with a slightly unexpected but satisfying resolve of a hook. A timeless indie hit with warmth and energy alike – think Ocean Colour Scene, even Magazine Gap; a little pop-rock with an edge of something more unusual.
In short, this is the kind of gritty, passionate and infectiously melodic alternative rock that connects for its raw sound and set-up alone. Now factor in a series of genuinely refreshing, fascinating songs, and Athensville set themselves up for success on all counts. Here's hoping the live scene opens up to welcome them onboard some time soon.
Download or stream Undressing Minds For Show here. Check out Athensville on Facebook, Twitter & Instagram or visit their Website.