American producer and artist arthur crafted this latest project of originals whilst living in Shanghai over the past summer. It's a creatively impressive, engaging collection, which all at once pays tribute to the tones and styles of yesteryear, and effectively tips its hat to the rising wave of lo-fi ambiances that's currently sweeping the online world.
Showcasing a decidedly mellow, often minimalist approach, arthur utilises a select few layers and details to build each rhythmically calming audio journey. logic as an opener is a fine example – fragments of a single voice, a rising progression and a light beat – it's recognisable, but non-intrusive; and easy to switch off to.
Whether this is the backdrop to your work-day, or a late-night playlist to see you off into a state of peace – the beattape has all bases covered.
durian (Feat. Yukes) welcomes in some freely meandering, oriental finger-picking, creating a world-music aura that suits the mood of the beat but also throws in that underlying creative artistry that runs so strongly throughout arthur's music. A personal favourite.
Then we get an emotive, reflective and thoughtful rainy windows – another brief track; most are under two minutes long on this album. It quickly prompts a re-listen, the simplicity and delicacy prove hypnotic, and the silence afterwards is a little too heavy to handle.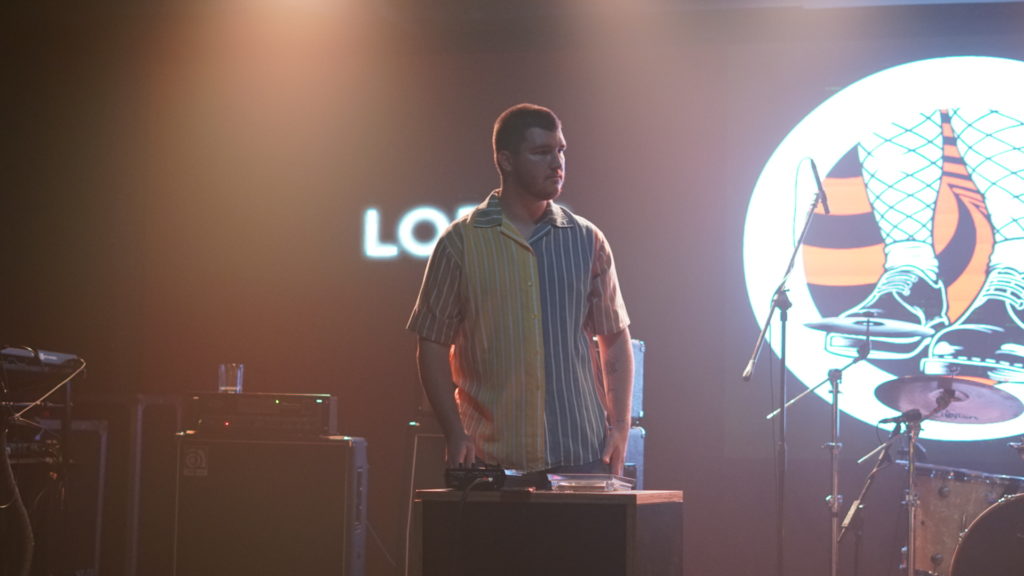 the interlude leans back towards the opener, that vintage vocal setting a classically nostalgic mood – the crackle of the audio finish furthering that sense of timelessness, helping take the listener back to simpler eras, and a simpler mindset.
watching old films comes afterwards and makes fine use of some age-old clips – alongside that vintage tape crackle again, and a slightly warped piano-progression that brilliantly reinforces the authenticity of the concept and creation.
moonrise is a definite highlight, another favourite for its immersive wash of synths and the notably emotional, contemplative nature of the chord progression. There's a certain poignancy and connection to the warmth of the whole thing.
To finish things up, summers end, with Shawn Goyer, injects a clear level of energy and colour into the project. A more striking rhythm section, a rising sense of anticipation and volume – all subtle, but notable in the context of this consistently calm, hypnotic playlist. There's a distinct back and forth between movement and stillness here – a great way to highlight the very mood and feelings related to the end of the summer.
As a creative producer and composer, arthur paves his own way within this genre – displaying influences from across the board, but ultimately crafting soundscapes that appeal to himself as a music fan; and which hold close to his naturally artistic passion for sound-play. An easy place to escape to for a while.
Download the album via Apple. Check out arthur on Instagram.