This brand new album from AP Mode is one I found particularly difficult to stop and write about. It's precisely the kind of project or playlist that envelops its listeners entirely, creating a comforting space for escapism, proving to be a massive help in drowning out the weight of the world whenever you need a little break. The Mild Mild West is a joy to have fill the room, in short; a pleasure to relax into – but I'll do my best to better explain why.
The opening song on this project, Meet You There, suggests a sort of shoe-gaze meets electronic-rock aura – effected vocals, a hypnotic guitar loop, poetic and intimate, distant lyrics. At the same time, there's an anthemic warmth to it, an atmospheric aura that rises in passion and power throughout. Having enjoyed this track a few times over, the second song in the playlist came as completely unexpected – equally likable, but in a whole different way. This quality runs throughout the band's catalogue to date, and this particular album does indeed see AP Mode step away from their previous approach, to explore a new world of sound that blissfully enhances their emotive and honest writing style.
Another Thought stylishly pairs a tribal hand-drum rhythm with a much more clean-cut, up-front vocal line, and a sort of jazzy, soulful delivery. A distant, fuzz-soaked bass-line dances in the backdrop. A completely different set-up, a more vague, cool sort of lyricism, and a fine indication that the entire band play equal roles in crafting original music under the AP Mode umbrella of creativity.
Finish Me reverts to the reverb-soaked, ambient shoe-gaze escapism from earlier, blending a hint of Beach Boys with a more contemporary, alternative rock core – a touch of The Hives, perhaps, with an overall wash of distance. C'mon Girl follows beautifully, that mellow intimacy only given space by the aftereffects. This tired yet expressive vocal lead carries the loving nature of the writing in a genuine, almost personal, not-for-your-ears manner.
The Miles Between has a similarly private vibe, rising up beautifully, progressing from delicacy to uplifting impact in a powerful way. A definite highlight in addition to the opening two songs. It's easy to lose yourself in this one repeatedly.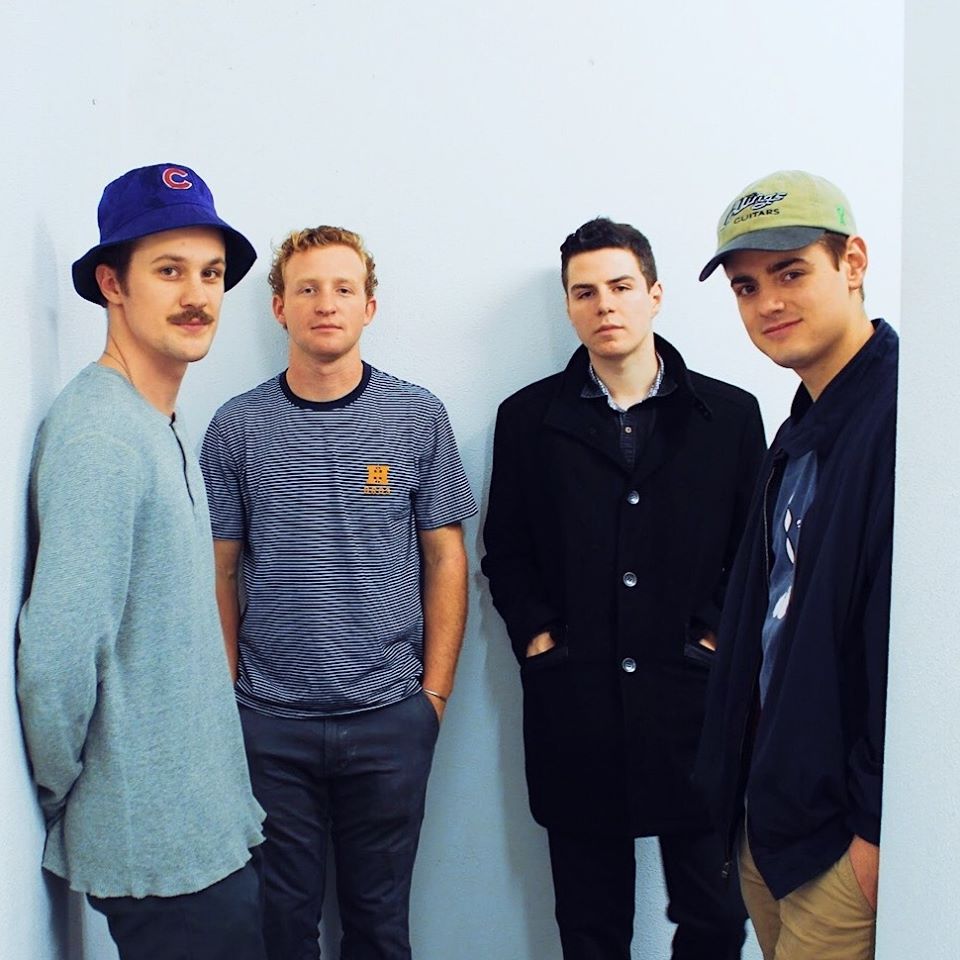 Seeing things switch gears again, Face To The Name injects a soulful, experimental swagger into the project, a mellow groove and lashings of other-worldly detail accompany perhaps one of the most memorable hooks on the album. Later on, intensity kicks in with the classic boldness of psychedelic rock, providing a dreamlike environment for your thoughts to roam free amidst.
That experimentation continues for a lyric-free, deeply cinematic and fascinating Juice The Moose. If the title alone doesn't intrigue, the opening detail and sound design defiantly should.
At the penultimate moment, another unquestionable favourite is the dreamy and entrancing Chemicals Known To The State Of California. A slow and seductive soundscape contrasts with the higher melody and simple repetition of a hopeful leading vocal. This dynamic offers both a shoulder swaying groove and a completely calming, thoughtful experience that is, once again, a pleasure to escape into.
Afterwards, a touch of funk sweeps through for the final track Rewinds. A classic clap of a beat helps conjure up nostalgic images of dance-floors and good times from yesteryear. Whether the sun is setting, or you're simply missing the company of the many, this one rounds up the collection in a beautiful way.
Rumor has it that this may sadly be the final album from AP Mode, at least in this line-up; at least for a while. It's a dream of a goodbye gift, and a blessing to enjoy – particularly given the unspoken knowledge that they aren't intent on simply grabbing attention or increasing their likes and followers. The Mild Mild West is an album from the heart, from freedom of creativity and expression, from unity between musicians, and all of these qualities shine brightly in their natural state. It's tricky, if not impossible, to fake such authenticity. I'll undoubtedly be returning to this one as time goes by.
Grab the album via Bandcamp. Find & follow AP Mode on Facebook & Instagram.