Anna Fraquhar's new EP turns back towards the purity and intimacy of organic folk-pop in a genuine and heartfelt manner.
From the opening guitar picking and equal delicacy of Anna's nearly whispered vocal lead, Again introduces an artist with a quickly emotive style. The writing and melody unite amidst a passionate performance, to lay bare a powerful sense of loving uncertainty and melancholic reflection.
Beautifully presented, with vocals that increasingly lean towards strength over subtlety – suggestive of a much bolder delivery to come, whenever the moment arises.
This decidedly honest writing style, willing to underline vulnerabilities in a deeply human manner, continues throughout the EP. Musically, things are ramped up a few gears – Me and You is a faster-paced, almost EDM-ready track, with long-form verses and a hefty beat. Still, those gentle, characterful vocals prove captivating, authentic, and respectably original. Anna undoubtedly has a strong sense of identity about her music.
A country-pop ballad emerges with strummed guitar and plenty of space for the song Stay – a mellow, mid-project track, which builds up gorgeously and drives with a certain inclusive vagueness when compared to the previous two. Perhaps the most mainstream-ready of the EP – a song that could easily become the our song of struggling couples far and wide.
To You From Me strikes as potentially the most interesting – the opening lyrics and Anna's defiantly unique voice craft something special early on. Then you get the marching drum, the longing and affection of the lyrics, and there's a melodic up and down between lines, which recurrently washes over the room like waves.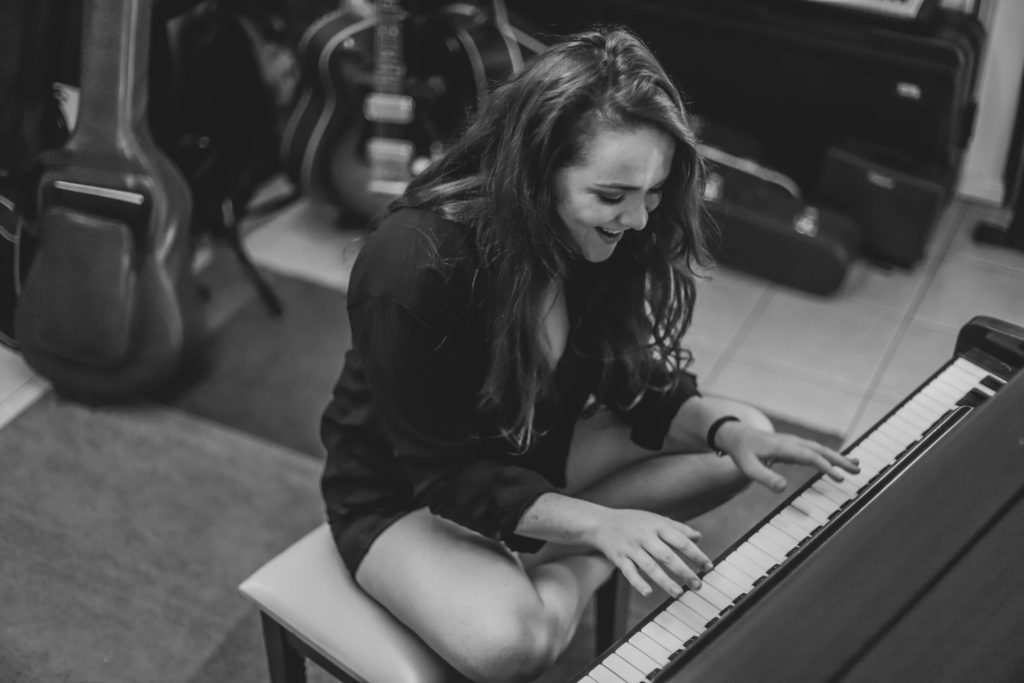 Changing direction once again, the title-track offers a seductive blues swagger. The rhythm and energy peak, Anna's voice reaches superb new heights; first hinted at early on in the collection. A massively satisfying hook rounds things up well. A personal favourite, well worth a few spins at volume this lockdown.
Throwing in a touch more Americana is the song Let Me Fall, one that feels instrumentally ready for a Tarantino flick. With a bold sense of desperation and resentment, the piece walks through complex, stream-of-consciousness-style verses, towards the ultimate resolve of a hook that hits with subtle comfort and finality. Another highlight, and another song worthy of crisp, quality speakers or headphones that fully immerse.
Really nicely done, a refreshing and truthful EP, from an artist with an easily recognisable sound.
Boy was produced by James North Productions and mastered by Fluid Mastering London. Check out the music as of March 30th via iTunes, Google or Spotify. Find & follow Anna Farquhar on Facebook.