A heavy wash of distorted fuzz kicks of Alntn's aptly-titled EP Illusion Of Choice with a mighty roar.
Nostalgic and quickly immersive, offering that rare aggressive escapism that manages to balance absolute weight with hints of melancholy and emotive chord progressions. Wasteland goes on to become an equally thoughtful and deeply provocative song.
These punk-rock vocals again balance grit with delicacy, and the lyrics throw in some completely unexpected observations that are perfectly in tune with the EP's implied sentiments. A great song, feeling almost like a short and expressive, rock-soaked, poetic documentary that's impossible to ignore.
The Artifact follows – a rugged bass-line and stylish tumbling drum-work precede more of that unapologetic distortion and some increasingly impressive musicianship. There's a strong sense of identity here, a select few riffs and an overall finish that make certain you know the song once it's crossed your path. The vocal is louder, higher placed, more passionate and somewhat desperate in its outcry. Contrast later works well, subtle resolves lighten the weight, giving you plenty of time to ponder the ideas at play.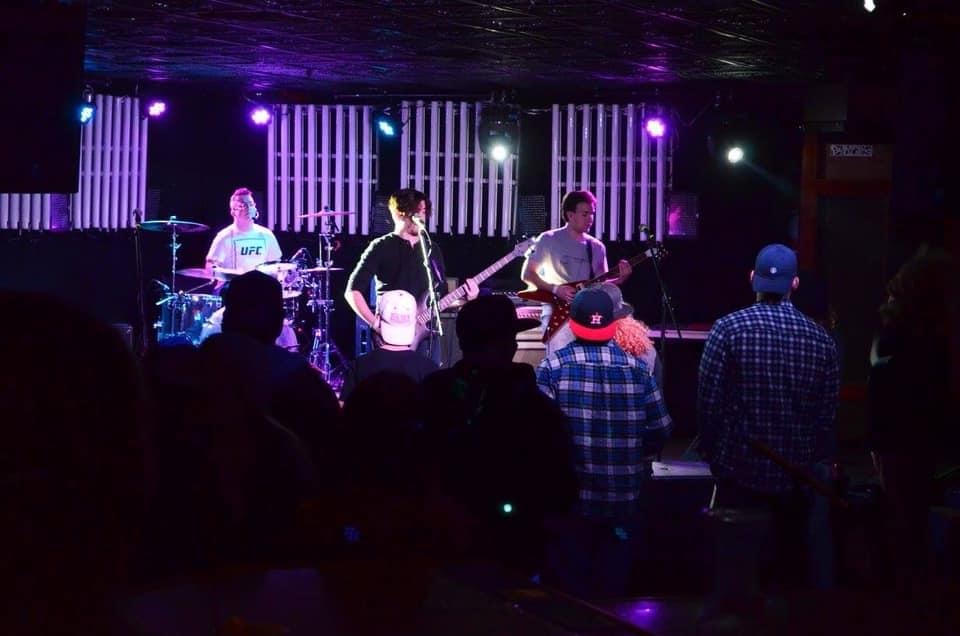 Blue Shift is a defiant highlight from this EP. The solo riff that introduces the song creates an immediately engaging, anthem-like aura, being both comforting, cool, and mildly familiar in terms of the nineties rock outfits that once graced our festival stages. This song masters that contrast from earlier, a leading vocal meanders through quiet and powerful moments intermittently, and the instrumentation supporting it does the same.
This feels like a slept-on classic from a simpler time, and still the concept focuses on something that much of modern music refuses to even attempt. Then we get a psychedelic solo break, and meanwhile more than a few creative flickers help really make this a personal favourite. Great melodies, simple yet poignant lyrics – striking, memorable.
Things come to a finish with the manic pop-punk energy and pace of a chaotic and colourful New Frontier. The tone is suddenly optimistic, the lyrics a little more personal, self-reflective. It's an easy track to escape into, it speaks to those uncertainties and that inner desire to progress and overcome struggle. Not for the first time I was reminded a little of early Incubus. Then as the big finish rolls into view, there's a dash of Black Parade-esque epic-ness to revel in.
All in all though, Alntn make and break their own rules fairly consistently – a quality that helps give them a sound all of their own right now. Nicely done. Listen loud.
Download the EP via iTunes. Alntn will be releasing a brand new one in the next six months or so. Find & follow them on Facebook, Twitter & Instagram.