Ajaxbeats' own description of this project is a pretty fitting accompaniment for the experience within. These tracks allow you to escape entirely, to somewhere beautiful – loaded with possibility, yet ultimately not that far away; somewhere within your own consciousness. From Celebrate, through Cold Chillin to Comb Over, the vibes pour through in a calming and lightly hypnotic manner, setting these peaceful, thoughtful scenes around you, and guiding you through each moment with addictive levels of mellow rhythm and colour.
The great thing about a collection like this is that it seeks to serve you in any number of different situations. By all means, turn this up loud over the weekend – enjoy the playlist with friends; watch the sun set, feel happy. On the other hand, listen at home, by yourself, and let your mind wander off somewhat anti-socially for as long as you see fit.
Ajaxbeats crafts fairly minimalist, mellow dance soundscapes that take a few simple elements and arrange them in an entrancing manner – fusing delicacy and unexpectedness in a fresh yet soothing way. Lambs 2 The Slaughter is a strong example of all of this. The beat becomes quickly familiar, though everything within it contributes to a mildly haunting aura. The retro drum-line, the simplicity, the tribal-like vocal melody, the general jazz-cafe vibe of the whole thing – the building blocks seem so easy to consider, yet the effect of the music on the whole is that it totally mesmerizes if you let it.
Elsewhere on the project, expect professionally composed, down-tempo hip hop beats and an array of reality-soaked samples – bringing together the other-worldliness of electronic music and the accessible emotion of man-made artistry. Every now and then the soundscapes feel blissfully organic, and on other occasions – they appear as completely out there and electronically sourced; Melzar being a fine example of the latter. In either case, the entire collection works hard to create around you the perfect hour or so of ambient, atmospheric audio, which has the potential to work wonders on a chaotic mind.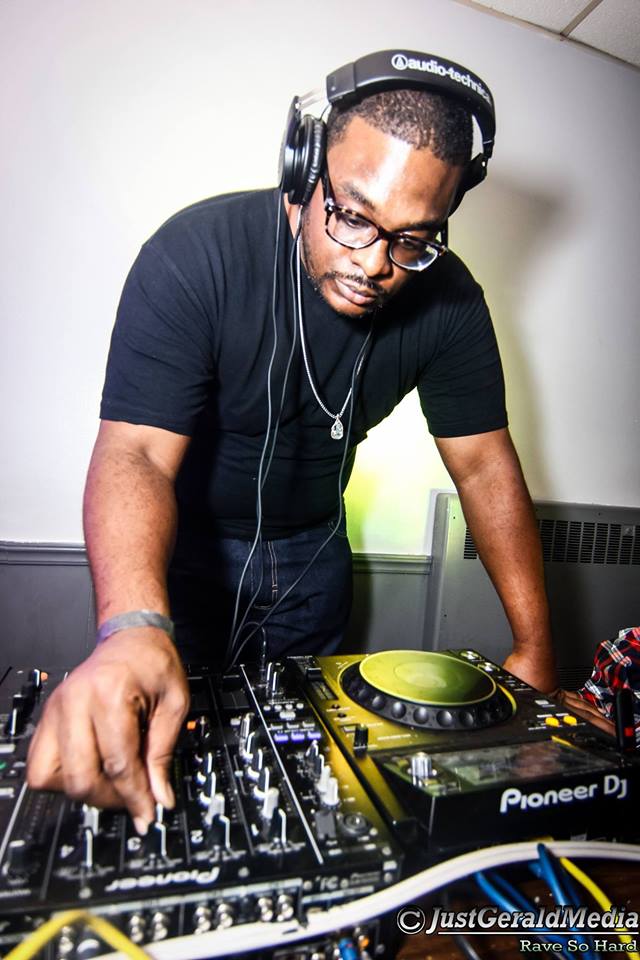 Humid Dreams for a Frigid Reality is an intriguing title, and many of the tracks on the album adhere to this same sentiment. A clever trait of instrumental music is that it utilises language only for that initial introduction – the rest of the journey comes from the mind of the listener; something that's likely to be quite different for each and every person who takes it on. Without those titles, the floor is open to any and all suggestions, but with them – the artist has the power to softly guide your thoughts in a vaguely specific direction. The journey is still yours for the taking, but there are ideas embedded within it that reach out to connect as you begin to get involved. It makes the music all at once mysterious, deeply personal, and endlessly appealing.
Oregon is a personal favourite from this album, the beat has a certain crispness and energy to it that really leaves you wanting to listen more than just once. Tracks like Playground also stand out, but in a different way. This one offers the industrial darkness and intensity of hip hop layered upon experimental trip-hop – the result of which is a notably creative and fairly incomparable piece of music. Tweak Out presents a similar mood. The samples and details Ajaxbeats incorporates seem to evolve more and more so as the album progresses.
If you download this project via Bandcamp you'll also be blessed with four additional tracks, the first of which – Wild Horses – offers a glimpse of something widely familiar, yet quickly resorts back to that now comforting and recognisable Ajaxbeats sound to finish the process off. Helpless follows a similar pathway and builds something even darker and distinctly interesting around you. Of course, there's plenty more to experience outside of what can simply be written.
This sort of creative work deserves to be and is indeed the most effective when it is listened to in full. You don't need multiple sources to make up an escapism or meditation playlist when you have something that has been so considerately and skillfully crafted. Ajaxbeats has done all the work for you, and there are certain threads of peacefulness throughout the music here that keep things feeling consistent and forever moving in the right direction.
Download the album via Bandcamp or stream it on Spotify. Find & follow Ajaxbeats on Facebook, Twitter & Instagram.