Across The Board are a band who, driven by a sheer passion for musicianship and performance, have been pushing further and further away from the small-scale jam sessions of their hometown, and off into the ever-expanding world of independent music and creativity. Not only does this latest project Sonic Boom attempt to document some elements of that transition, it also sets in stone their absolute artistry – their ability to create and craft these colourful, thoughtful, expressive, warm songs, which in turn allow you to escape into some other story almost entirely as the music plays.
The album's title track emerges with a smooth electric guitar riff and a contrastingly thick, rather epic drum-line. The leading voice contrasts again with an infectiously confident lightness that delivers an optimistic and energizing bit of songwriting. As the melody, the story-line, and the soundscape evolve, the whole thing grows to be quite precisely what its title appears to promise – though in a respectably subtle, musically compelling way. The band utilise structure and creativity at every step with this collection; an endlessly enjoyable thing to witness.
Back To The Tracks offers a melodically addictive, multi-layered piece of music and writing that surrounds you with imagery and considerate ideas. Every line offers something beautiful, then the hook hits, and the weight of the music magnifies in a brilliantly uplifting manner. It takes a couple of listens to truly take on every lyric here, but it's a pleasure to revisit the song a few times over until you're able to completely lose yourself in the sing-along.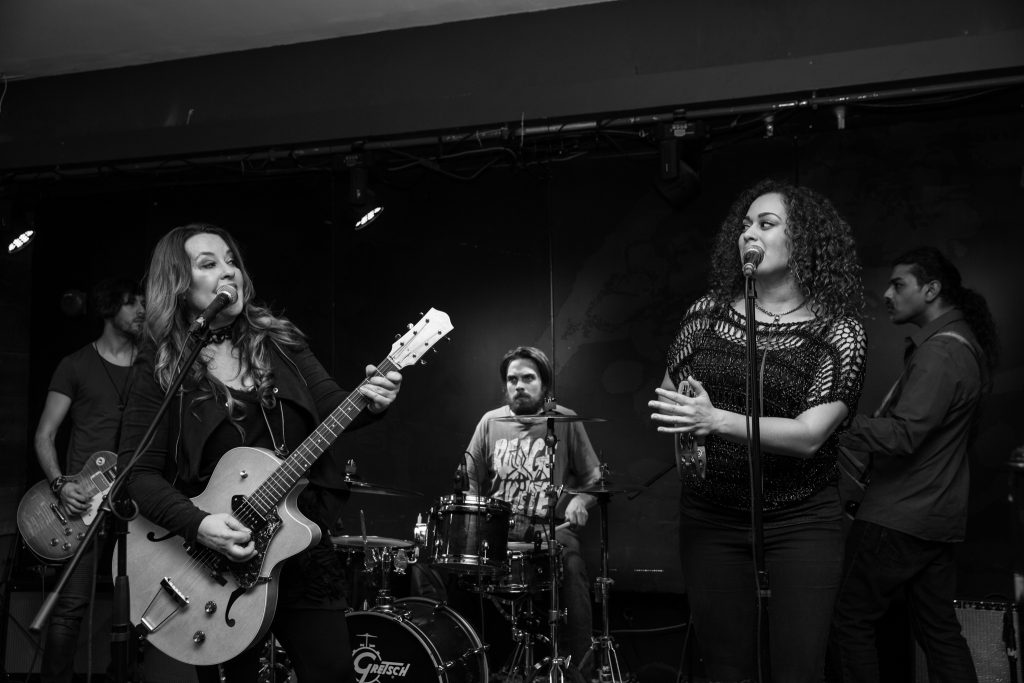 I've Already Fallen For You brings in something of a joyful country-rock or pop feel. A delicate verse, a quickly recognisable riff, all leading confidently up towards yet another captivating pre-chorus section with just the right amount of detail to really let it shine. The use of melody here is fantastic, really creative and new, as effective and interesting as any great song should be. The changes between sections reflect the creative freedom once presented among the likes of Fleetwood Mac, in my opinion. Again, it's refreshing, and immensely easy to escape to.
It Shouldn't Be This Hard follows, the now familiar sound of leading vocalist Jacqueline Auguste grabs your attention with a seemingly effortless smoothness. There's a touch of something a little more rock-infused and melancholy about this one – a welcomed change in perspective and mood, a necessary level of realism. The lyrics reach out to a different part of your psyche, and as each section of the song plays out, the whole thing connects in an addictive way. The placement of the hook-line at the end of the mellow verses works well in making certain you notice and remember it.
No Curtain Call takes the realism a little further, introducing a dash of background noise alongside of the distinctly raw and calming playing of an acoustic guitar. The softness of this song allows the lyrics to really stand tall, something you already trust in by this point, but which work all the more strongly in this quiet and intimate setting. Kite follows with a male leading vocal and a slightly indie-rock inspired edge, changing the pace once again – keeping things fresh. It feels like a rock-ballad of sorts, emotionally powerful yet again telling a story that holds tight to your attention.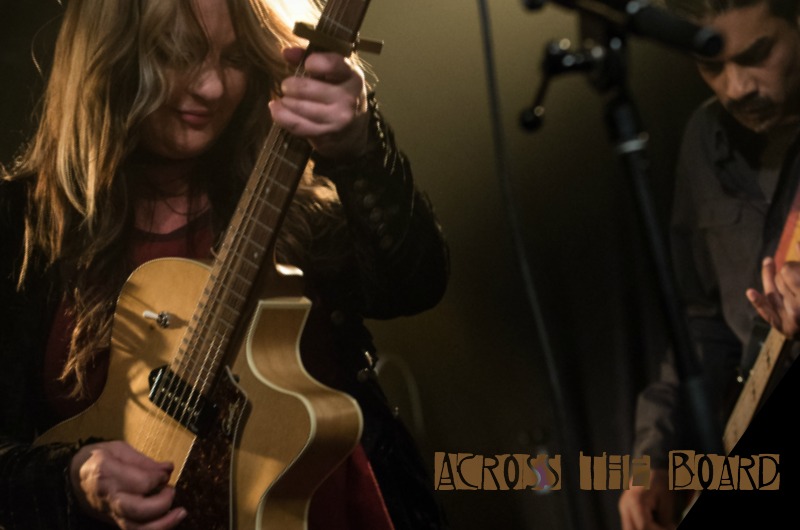 Nothing To Say feels like a long lost hit from a simpler time. The meeting of the mildly distorted, descending guitar riff and the lightness of the leading voice creates a hopeful yet quite deeply reflective arena of sound and ideas. The personal touch works well, the honesty and personality allow you to get a little closer to the truth behind the music; the writer's own reality. It's a valuable moment that has the potential to get you thinking.
Two Step comes afterwards and smashes the energy sky-high. The pace of the beat, the short and concise lines that keep things simple – the clever connection between these and the whole concept of two-step. Everything is separated into small bursts of life that join together unquestionably well. Later on, the song takes a quiet leap in a new direction, adding emotion and heartfelt, melodic expression to the mix; re-capturing your affection on a whole other level. Then things explode back into that now-familiar thread of vibrancy and rhythm, closing things down in a totally memorable way.
This album manages to feel short and quite epic in proportions at the very same time. Fortunately, Across The Board put out new music and creative content as often as possible, so there's a lot to look forward to, and there's no question as to how mighty this level of experience allows their sound to be.
Download Sonic Boom as of May 4th via iTunes or stream it on Spotify. Find & follow Across The Board on Facebook, YouTube & Twitter. Visit their Website for more information.