Accident Organisms bring through what is arguably one of the most unique and interesting projects of the year. On paper the initial sound appears to fuse classic but calm hip hop with a partly organic, creatively jazz-and-funk-like ambiance. To actually dive into it is to find yourself quite happily lost among the music and simultaneously guided along by what proves to be a series of profound thoughts and deep ideas.
The opening track Dead Man is all of this, the meandering riff in the backdrop builds a fairly spacious but hypnotic soundscape, interesting and new in itself, honest and real sounding – and within this you can actually fall quite deeply into a meditative, considerate space. However, the opening track alone presents the above. What follows is a song with an extremely fitting title.
So Loud sees the project explode into a thick metal or hard-rock aura – distortion and weight, manic drums, intense and effected vocals. The calmness is gone, the space has been filled, still the ideas provoke deeper thinking though; there are definite threads. The leading voice is familiar, you grow to know this character to an extent, and depending on the mood or the emotions behind each piece – the music actually powerfully represents; regardless of genre or expectations. This is art in action, for sure.
I Was A Brat veers off in a more retro electronica direction – it's calm again but the pace is quick, the lyricism dense. This is a personal favourite but it takes more than a single listen to catch every idea. The concept is fascinating and there's a lot to consider. The ambiance suits this well – there's a strange fusion of literal or observational story-telling and personal reflection within the lines, which works in drawing you in and feeling somehow relatable.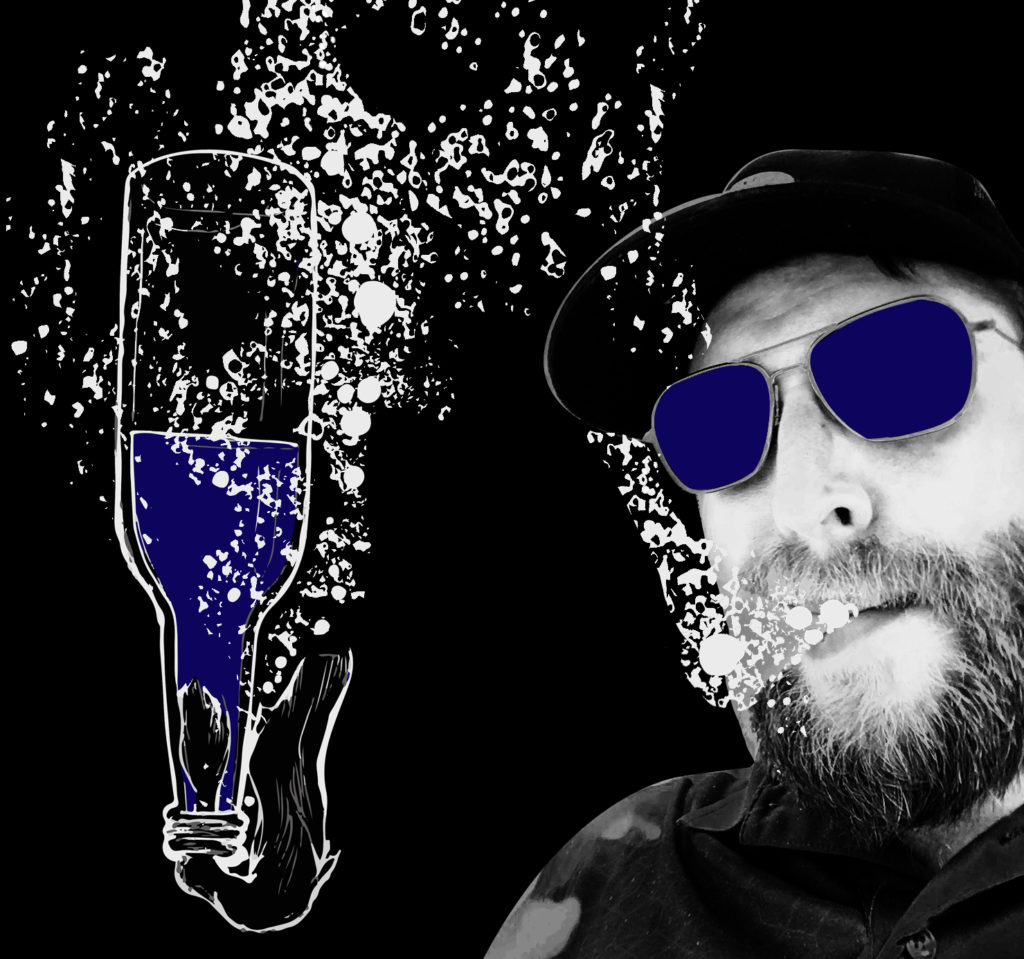 A Breath brings back the funk, the voice guides you once more, the rhythm of the delivery varies a little and this adds a sense of structure to the piece and actually makes it feel like the pace is slowly but surely increasing throughout. The scientific references cross paths with the spiritual, and this again creates something that appeals on a deeper and quite rare level.
Things switch up for something of a retro eighties sci-fi vibe with Trustworthy. Fascinating content again makes you keen to hear it more than once to effectively connect all the dots. Certain lines really linger after listening – 'Death is OK – as long as it's not us' being a strong example. Gloves Off follows and re-intensifies the journey. Electronic-rock bursts onto the scene with grit and chaos, the leading voice adjusts its delivery to meet the new level of energy and angst.
The EP goes out with a bang – Sealed Fate hits with impact as this immense punk-rock anthem pours through. Still that hip hop edge remains, suiting the style here and again bringing through some classic and quite nostalgic vibes. There's plenty of theatrical drama involved, the set-up and the hook, the vocal performance and its evolution – all of this crafts something intense but creatively expressive before you.
Despite the fairly short length of the project, it feels like something bigger – an album maybe. The sheer density of lyricism leaves you with plenty to ponder after listening. Fortunately the music is varied and unpredictable enough to let you come back again to re-experience it all under a more familiar but not yet tired light. Many of us are finding ourselves thinking a little more deeply on the world and our roles within it these days, this kind of music and indeed art helps in making that process feel less overwhelming – even in making you feel less alone.
Download the EP via Bandcamp.
https://soundcloud.com/eeltree/05-accident-organisms-i-was-a