A G E N T keep punk-rock and authentic rock in general alive and well with this latest single FUCK THIS NOISE. 
The band feel professionally crafted – skillfully honed musicianship and thoughtful songwriting pours through among an infectiously high-energy soundscape, quickly drawing comparisons with bands from a much simpler decade. In contrast though, this sound is brilliantly refreshing at present – punk-rock is making a comeback in the UK right now, and thanks to the passion and stylistics of bands like A G E N T – the US looks set to loudly join that musical revolution.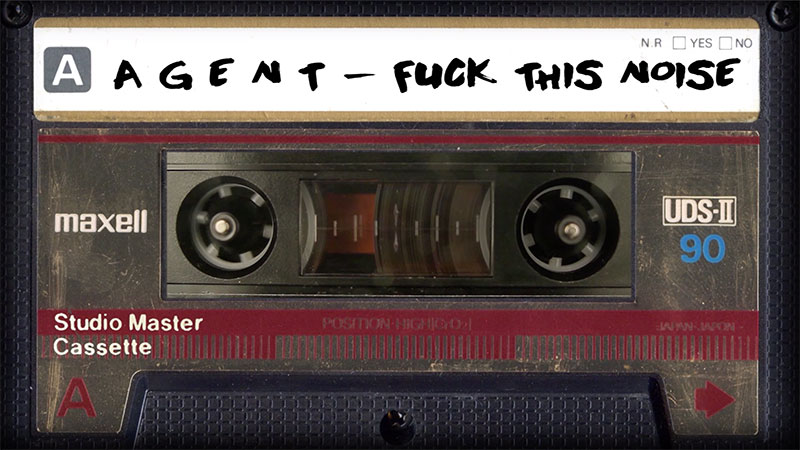 FUCK THIS NOISE is a great track, loaded with effective, hard-hitting riffs, just the right amount of distortion to give the sound a gritty, genuine feel, and superb performances from all involved. Furthermore, from a songwriting perspective, there's depth and intention to the song – as was the way with punk-rock back during the dawn of the genre; the songs were there to rebel against societal 'normality'. Conscious lyrics were reinforced by emotional and striking performances that were clearly connected to the words at hand. That's precisely what you get here.
FUCK THIS NOISE is an absolute anthem, nostalgic but individually unique in its own approach – reflecting on contemporary life in a mighty way. The music rises up intensely throughout, led by an insanely expressive, reverb-soaked electric guitar part that flies higher and higher in the distance. A superb track and one that punk and rock fans will likely revel in throughout the coming months. I look forward to catching a live show some day soon.
Stream the music on Spotify. Find & follow A G E N T on Facebook, Twitter & Instagram or visit their Website.