Creative production takes a refreshing lead throughout the bold and beguiling new single from 3mind Blight.
Atmospheric from the outset, followed by a string of stylistic shifts, and vocal sound-play that continues to illuminate yet another side to the artist's limitless musical realm, Subliminal brings together uninhibited modern production and the passionate devotion of metal and alternative rock.
3mind Blight is known for his exploration of dark and difficult subject matter – mental health issues, the personal turmoil of isolation and lostness in the modern world. He's also known for the unmistakable tone and power of his voice, and Subliminal shines light on both of these qualities, more so than ever.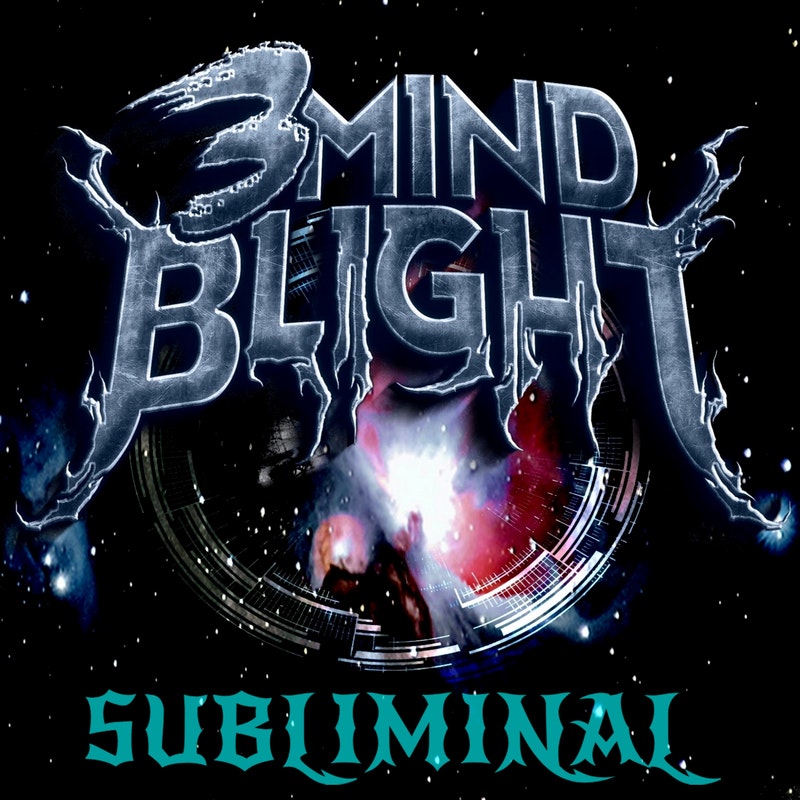 Featuring multiple changes in performance style, from spoken word to melody to the sheer scream of metal, with heavily effected electronic-rock moments in between – 3mind Blight excels as a vocalist and maintains that integrity of topic throughout. No matter where creativity takes him, that identity remains; the beating heart of the project, a rare and ever-impressive trait, impossible to lose sight of.
In terms of the production here the music is incredibly interesting – the opening moments, whispers of 'they're not real', the hypnotic rise and fall of that riff, the detail and static, followed by heavy bass and trap rhythms – everything is fresh, unpredictable, captivating, aptly unsettling, and cleverly in tune with the underlying subject matter.
Fast-rap verses and gritty, raspy deliveries elevate the moments between hooks, underlining a protagonist truly consumed by the ache and uncertainty of the lyrics. It's a cinematic arena of expression, a room in which the artist has lost all sense of self and progression, and which the listener ultimately steps inside of when they press play, to let the music, intricacies and shifting dynamic of Subliminal work its haunting magic.
Brilliant as ever, incomparable and original, yet still defiantly 3mind Blight – perhaps his most passionate and devoted performance yet. Certain moments pierce through the relentlessly dreamy backdrop with fearless, gripping authority. Absolutely worth the time it takes to delve in.
Download or stream Subliminal here. Check out 3Mind Blight on Twitter & Instagram or visit his Website.