It seems like a problem that could have been solved a long time ago, but we kept on keeping on – the soft case not protecting the guitar, the hard case proving bulky and cumbersome to carry around. Both, in hindsight, do indeed have limited storage space, and for the regular performer or teacher, there's almost always a necessity to carry an extra shoulder bag or holdall to transport the additional guitar-related (and personal) essentials.
Enter Kapsule – a product that finally sees the end of the tumultuous commute to the venue. The world's most advanced travel guitar bag – a piece of kit that does exactly what it promises to do.
Having been fully backed on Indie Go Go earlier this year, Kapsule is finally in production and available to musicians everywhere.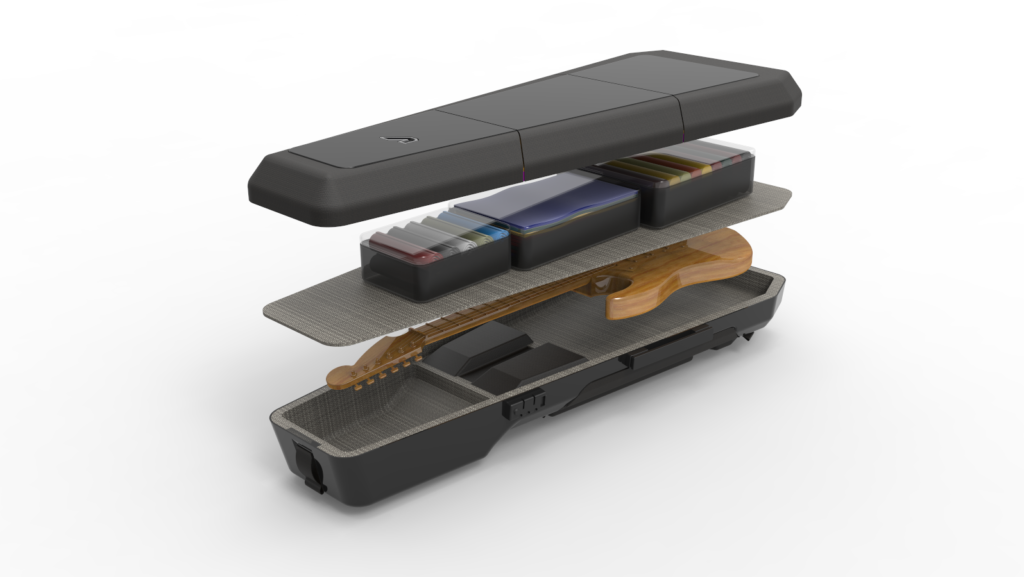 For those of us who play, our guitars can be our most prized possessions – we treasure the fine finish as much as the pristine and soulful sound in many cases. It's about time we were able to preserve and protect all of that.
Complete with multiple layers of insulation, shock absorbency, wheels to pull it along with ease, and more than enough room for your clothes or whatever else you might need for a few days away, Kapsule is a genuinely innovative and exciting new product that understands the musician lifestyle and the value of the guitars we travel with.
Well worth a look. Let us know your thoughts in the comments.
Sign up to get yours when the new batches come around here. Find & follow Kapsule creators Gruv Gear on Facebook, Twitter & Instagram.