While there are an increasing number of podcasts hitting the online airwaves every week, not so many take the form of something genuinely unique or that tackles a niche topic or concept – fewer still that do so in an entertaining, appealing way. #WhatHappensNext makes for the perfect example of a show that confidently does both.
#WhatHappensNext is a comedy improv podcast in which the host Jay Sandlin welcomes various professional writers to play games relating to comic books – as well as to offer tips for the keenly-listening writing community. While the show leads with a genuinely entertaining series of scenes and stories, everything you hear is absolutely a first draft – a twist that guarantees you an original and unpredictable journey every single week.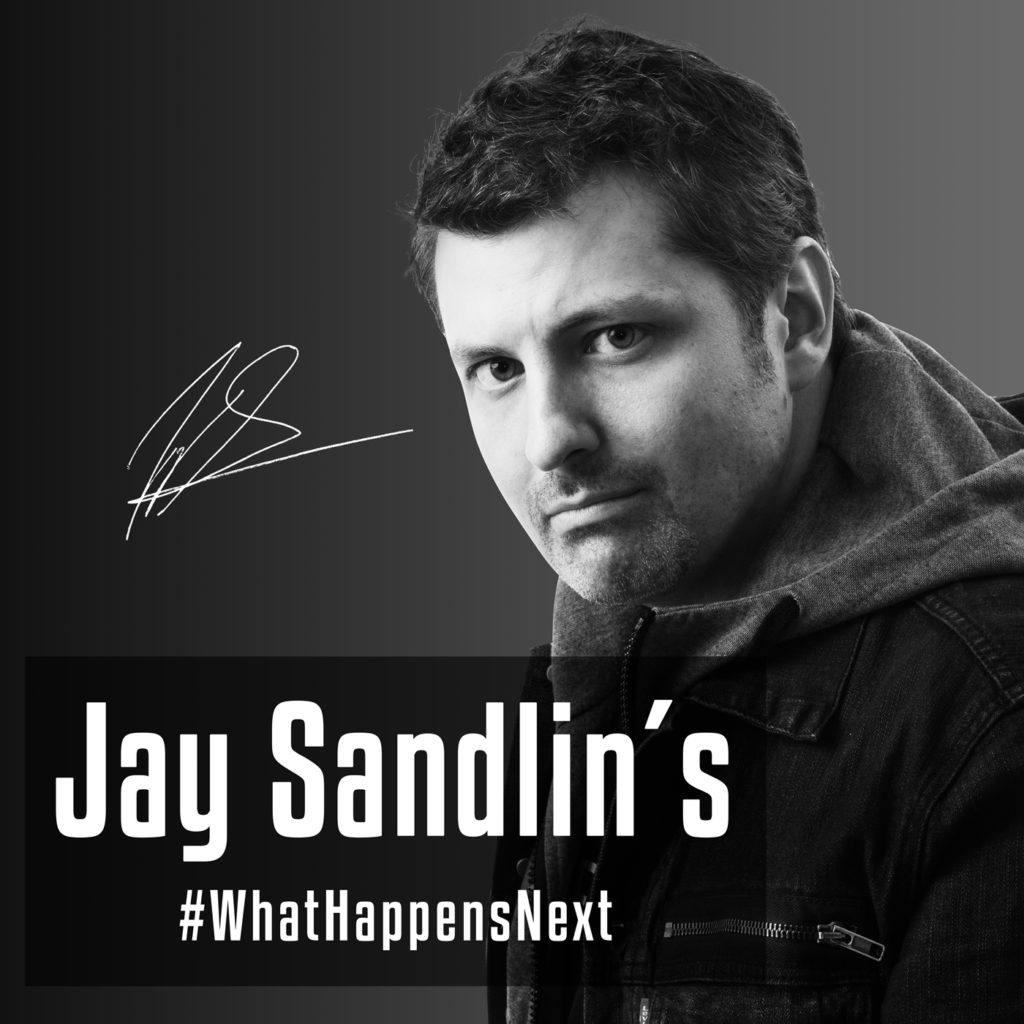 A recent episode welcomes Mad Cave Studios CEO and author Mark London. He's invited into a game of Blind Job Interview – Sandlin and his teammates bombard Mark with various questions designed to help him work out or decipher the scenario. In this case, he's unknowingly playing the role of Ferris Bueller interviewing for the position of Green Lantern – a mere fraction of the imaginative nature of the #WhatHappensNext podcast across all episodes.
Later on, Mark joins the panel to tell the story of Lucifer's Fall to Fast Food. The show also features a lot of seemingly random text message interruptions that redirect you and effectively reinforce the comic or game-show feel of the whole experience.
#WhatHappensNext is easily a one-of-a-kind show that's had a hell of a lot of thought and effort put into it. Jay Sandlin's passion for writing and for stories and entertainment in general shines brightly in every way. While there's an element of specific, niche detail to many of the topics and conversations, those who know will feel right at home listening to these discussions and games – and those who don't will undoubtedly have some fun; maybe even stumble upon something they never knew they were a fan of.
Remember, everything we say is a first draft and the parsecs don't matter. The only rule, is you'll never guess #WhatHappensNext!
Check out all episodes on iTunes or visit Jay Sandlin's Website. Find & follow him on Facebook, Instagram & Twitter.