Backed by a handful of diverse originals, Jamaican songwriter and artist Vybrid has seen his following skyrocket in recent months.
We sat down for a chat with the rising creative, to find out more about his versatility, his artistic roots, his plans for the future, and plenty more. Here's how it went.
* * *
Hey Vybrid – a real pleasure, thanks for the interview. How are things where you are, and what have you been busy with this past month?
Things are great! I'm extremely grateful or all the success I've been having with my music. I've just been busy constantly writing and creating new music as well as doing some performances here and there.
Let's talk Investment – smooth vibes, catchy hooks, relatable content; how did the track come to be?
The track came about early 2023 when I started to reflect on my past and realised that I haven't been locked in consistently on me. At that point I decided to put a lot more focus on me, my craft and my growth as an artist with the help of my management team.
The message is that when you invest in yourself 100 percent, all other things will follow in a progressive way.
Then for Undefeated, you showcase a whole different side of your artistry – the piano lead, the heartfelt honesty and this meeting of rap bars and melody. How important is it for you to connect with authenticity as a modern artist, and what do you hope listeners take away from this song?
It's very important to connect with the authenticity as a modern artist because people are always looking for hope, something to motivate them to keep pushing further and breaking barriers, so that's key!
I hope everyone who listens to Undefeated realizes that obstacles are not meant to slow us down but push us further in life.
How did growing up in Jamaica's Kingston impact your creativity and your passion for music?
That's where everything began, my love for music, from my Mom and Dad purchasing me my first toy radio with a microphone attached, to me singing the National anthem and changing the words from "Jamaica Jamaica" to "Jamaica Boom". All of this solidified the passion and love for music inside.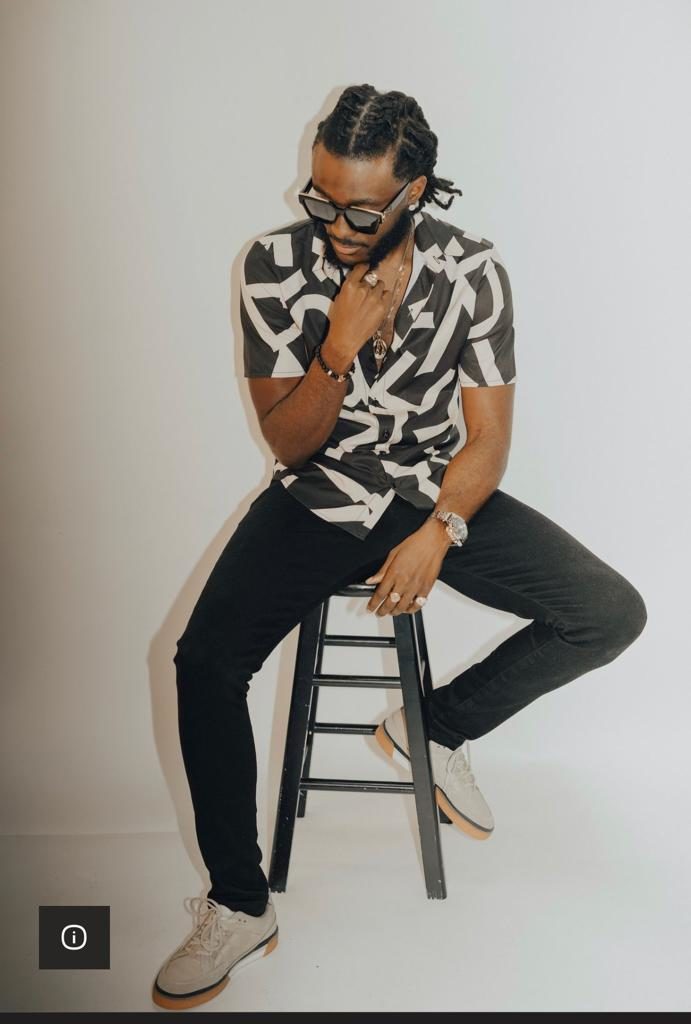 How do you get started with a songwriting session?
I usually connect with the instruments and rhythm of the beat, I allow the beat to speak to me to create melodies then I start putting words to it.
You meander between genres with effortless precision, and it works. Are there any other genres you'd like to toy with in the future, some that might surprise your fans?
Maybe a little country. I love the soulfulness of country music down to the instruments in the beats.
You've opened shows for some huge names already, how do you come to connect with these opportunities, and what does it take to put on an impactful live show in today's industry?
Initially these opportunities came about by being in the right place at the right time, then my team and I strategically targeted specific shows. These opportunities have been great for me, it allowed me to see, experience and learn a lot about the preparation processes, the music industry and the business side of things as well.
I firmly believe in first impressions and always delivering the best, doesn't matter who or how many people are in the crowd. Also, practice is key because it builds repetition and good habits.
You've also built up a notable following on social media – what are the main traits you credit for this growth, and what advice would you give to new starters?
Just consistency and passion, once people see how consistent and passionate you are about your work there will always be an interesting curiosity there as to what you will bring next.
What's your biggest ambition right now?
My biggest ambition is to see me and my team achieve success at the highest level.
If you could sit down for a chat with anyone at all, past or present, who would you choose, and what would you ask them about?
Bob Marley, I would ask him what was his motivation for success, and what does music mean to him.
Is there anything else we should know about Vybrid?
"Vybrid is also an athlete. I love to play sports and keep myself active and fit, I am also on a plant-based diet."
* * *
Find Vybrid on Instagram, TikTok & YouTube.