Torelli and the Fuse is an American musical trio comprised of Dre Torelli, Zachary Knight, and Jarvis Carpenter. Formed in 2012, they aimed to create new style of music – a guitar driven blend of Pop that incorporates influences from many genres and cultures.
Following the release of their album Navigation Of a Heart Space, we were blessed with the opportunity to interview Dre Torelli – a great chance to dig a little deeper and find out more about his creative process and his thoughts on modern music. Here's how it went.
* * *
Tell us a little more about Navigation Of a Heart Space, what inspired the title, and did you write all of the songs with this particular concept in mind?
The title actually came from a Facebook post that I saw a while ago from a musician named RY X. He has such a literary way with words. Navigation Of A Heart Space really resonated with me because every song that was created for the album has to do with finding what's in your heart and discovering life through your own lens.
Shadow is an incredible song, really the sort that just stands so tall in itself – the fusion of the gentle and characterful leading vocal and the distorted yet simple sound of the guitar riff offers something really raw and emotional. Much of your album in fact has a fairly minimal instrumental backdrop. The great thing about that is it really allows you to hear the unique intricacies of the leading vocal and the poetry of your lyrics.
That was a really fun song to write because I got to portray a character that was somewhat the brave part of myself. The theme of the album has so many layers; we approached it with a desire to create a cinematic experience.
What generally comes first during the writing process – a riff, an idea, a lyric, or do you just jam it out until something magical happens?
Oftentimes a melody just creeps into my head and won't leave. I envision the arrangement of the instruments and everything. A hook idea usually comes pretty easily after humming the melody a few times; the verses are the more complex part.
You have a beautiful leading voice, really unique sounding and never uninteresting to listen to. Who has been inspirational to you with regard to your singing?
Thank you! I get a great deal of inspiration from classic soul singers like Donny Hathaway. I also gravitate to modern singers such as SOHN and Elijah Blake. They both possess an emotionally raw tone and delivery.
Why do you think modern music has lost a lot of it's purity?
The marketing aspect of the industry is so much more focused on visual appeal and accolades than the quality of music and stage presence today. I also feel that artists are encouraged to go in a generic direction that will get them on the radio and charts. All I hope for is that artists continuously fight to cultivate the sound that shows us their individuality.
Do you think the introduction of online streaming and the over saturation of the music world has effected you positively or negatively as an artist?
There's pros and cons to the streaming platform. Being a fairly new band, building a name for ourselves has been a slow process. On the positive side, having instant access to music through online platforms has introduced me to several artists/bands that inspire me as well as making some friends/fans who we inspire through our music.
Who, if anyone, excites you in the mainstream music world from recent years?
Tove Lo. I love her boldness and she's a really great songwriter.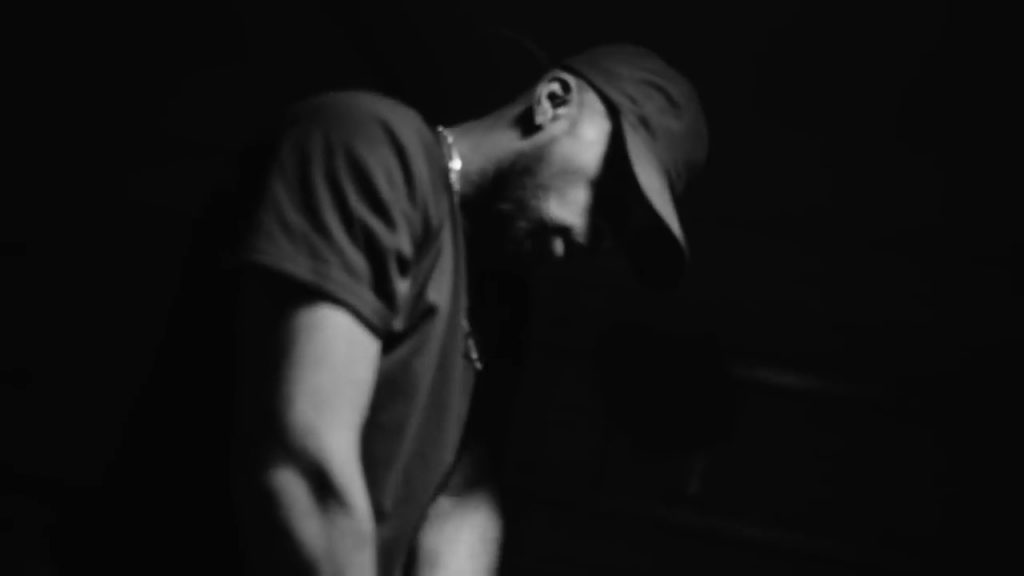 What's your favourite song from the album, and why?
Life is my favorite song which also happens to be the first song we recorded. I wanted to create universal anthem about life. It's the theme within the theme of the whole album. I want the listener to feel as if they're on a journey because life is a journey. They will be able to reflect on the experiences of their lives and connect with the song in the same way I do.
Something's Never Right and BFF have perhaps the most mainstream sound of your collection. Do you consider commercial appeal when you write, or do you go with the flow of the creative process and then work out an audience approach and track listing etc. afterwards?
I go with the flow of how I feel when creating a song. Being that the commercial pop sound is what I'm surrounded by the most, including that sound in my music is inevitable. When the album is finished we arrange the track list based on the flow and mood of songs. We will listen to an order of songs multiple times until we feel like they are placed in the right position.
There's an impressive variety of sounds, instruments and effects within your catalogue of music. What's your live performance set up like – do you use a lot of digital samples, or is it mostly organic?
Our live shows are mostly organic with a few digital samples. We love to bring the raw emotional energy that's in our music to our audiences.
How important is live music to you as a band, and what has been one of the most unforgettable live experiences for you so far?
As much as we are all introverts we think it's very important for our music to connect face-to-face with people. Seeing and feeling the reactions of an audience presents an intimate experience that you can't get through a computer. My most unforgettable experience had to be performing an acoustic set in a local coffee shop last year. We connected with several people. We even met the guy who sings on the title track that night.
In My Head is a powerful and atmospheric track, quite a striking one that really does seem to get in your head in a strange way as you listen, it's brilliant. How do you know which direction to go in when you write your songs, is it just dependent on the mood of the group that day, whether to take it full guitar pop or break it down to this sort of trip-hop and subtle jazz sound?
The mood plays a tremendous part in the creative process. It was literally a dark day in my head when we created that song. The thing about being a musician is that there is a unique way to communicate my mood to my bandmates through colors and chords, like a special language.
What's next for you guys; will you be touring, if so how far to you intend to reach? Any exciting new releases or collaborative projects in the pipeline?
We've been spending time focusing on promoting our latest album by performing at local bars and festivals. The love that we received so far has been incredible.
Is there anything else you'd like to let us know about you, your music, or your plans for the future?
No plans as of yet but who knows what the future holds!
* * *
A huge thank you to Dre Torelli for taking the time to chat with us. Show your support by downloading the album via Bandcamp. Find and follow Torelli & The Fuse on Facebook, Twitter & Instagram.