Following the introduction of his music by way of the intriguing new single How Do You Do It Without Making It Nauseatingly Extravagant, we caught an interview with Auckland creative and producer Theolonius Kelly.
We dig into the story behind the music, the inspiration behind it, and Theo's plans for the future. Here's the conversation in full.
* * *
Hi Theo, thanks for the interview – and huge congrats for the new single. For those new to your work, how do you typically begin when writing or composing music, and what was the first original you ever made?
I'll start by recording a line on my voice memos or writing a line in my notes, and fleshing it out as time goes on. When its ready for recording i'll go to my long time friend Joshua de Young's studio.
The first original I ever made and put out was an instrumental hip hop track called Otikes I put together from a Tsuyoshi Sekito sample on a cracked version of Ableton. I put it out on YouTube with some visuals ripped from Carl Sagans Cosmos in 2015.

What was the music you were raised on, and who first inspired you to create?
My Mom Kate Kelly is a poet and my Dad Paul Strickland is a guitarist. Mom's poems are published around the world, and Dad recorded an album independently in the 90's. Both always encouraged creativity.
They both have great music taste. Mom used play tapes of The Cure, The Cranberries, David Bowie, Morphine, Pearl Jam, Nirvana and Faith no More.
My Uncle Jay Hollows first taught me about music software in 2012, and my childhood friends Dad Jason Tamihana-Bryce taught me about the music business.
What's the story behind How Do You Do It Without Making It Nauseatingly Extravagant – why this question, and how does the music connect to the implied subject matter?
The song title is a sentence I overheard someone say as they walked past a cafe I was sitting at. It was a note on my phone for about a year.
When the song was fully written I used that as the title. I felt it was fitting as the minimal song conveys a feeling without too many different elements.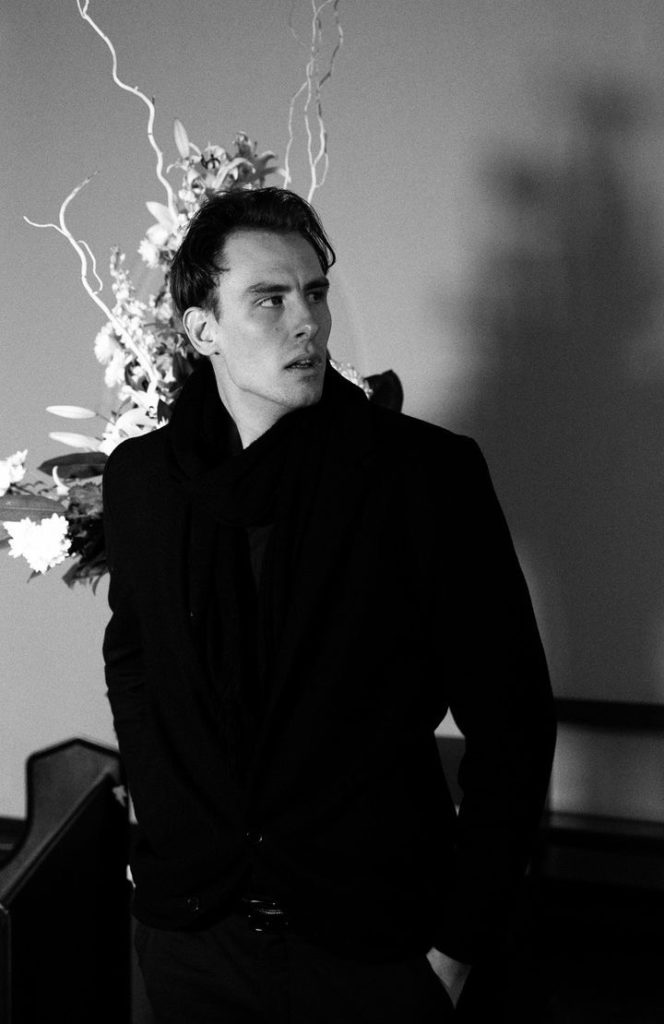 Is this an entirely self-made project, and if so – what are the final stages of mixing like; do you try to imagine different perspectives when listening, try out different settings, or just complete things when they feel ready?
I went to Sydney for a week in June 2023. I was feeling completely uninspired for nearly 2 years after putting out Hollywood (Deluxe). I came home on the Thursday, recorded the song Friday, shot the Cover Monday and put it out the following Saturday.
Getting out of my comfort zone is how I get inspired to create. I recommended it to anyone in a creative slump.
I distribute everything online independently. I've never had any contact with a Major Label. Without Josh's studio and engineering skills the song wouldn't exist. For this single he did all the engineering and mixing and I tweaked the final master at home. If a song doesn't play well in a car I'll change it.

How important is live performance to you, and what's the scene like for this kind of music where you're based?

Swampkult are a collective who put on shows in Auckland for this type of music almost every week keeping the scene alive. I personally haven't performed live since 2018 but support local acts such as Grym Rhymney.
Does your creativity manifest itself in any other ways?
I'm blessed to know the creatives I know. I hope to work more with Ksenia Domini, a multi talented artist who shot the cover art for the single; and Liam Ford, a Producer who's doing some really exciting things.

What's your biggest ambition as an artist?
Continue to make better and better music.

Is there anything else you'd like to say?
"Love your friends and family. Tell them you love them. Enjoy the window of time you have on earth we call life."
* * *