Following the release of their debut project Time Well Wasted, and its subsequent critical acclaim, the UK's own indie alternatives The Mourning kindly took part in an interview.
We talk all things inspiration, creativity, forming a band during a global pandemic, and plenty more. Here's the conversation in full.
* * *
Hi guys – great to chat with you, congrats on the rising success of the band! For those who don't know, how would you define The Mourning?
Adam – Thank you so much! I'd describe us as a band that plays music that defines the deep emotions that are bottled up in your head. We try our best to write, not only for ourselves, but also for the people out there that may be struggling with their own personal battles.
We hope that the right people will hear what we're doing, and relate to that on a personal level. Hopefully, it can help people ride through some tough times knowing that there are so many of us out there that feel the same way. You're not alone.
What prompted you to start the band during what was still a fairly tumultuous 2021?
Adam – Honestly, it was accidental. I was going through some tough emotional times in my life, and I decided to start writing music again after several years away from it. I started posting some short music videos on Instagram, literally just for myself.
They were raw, one take, recorded on an iPhone. I thought they would mean something to just me. Dweeb started listening to them and decided we should start working together as a band. I'm really glad he reached out. It has changed my life for the better in so many ways.
Can you give us any hints as to what the upcoming video for the single will be like?
Adam – We're in the middle of it right now, and we're hoping it will really make people feel that song in a brand new way. I think it's going to be really incredible for a DIY project.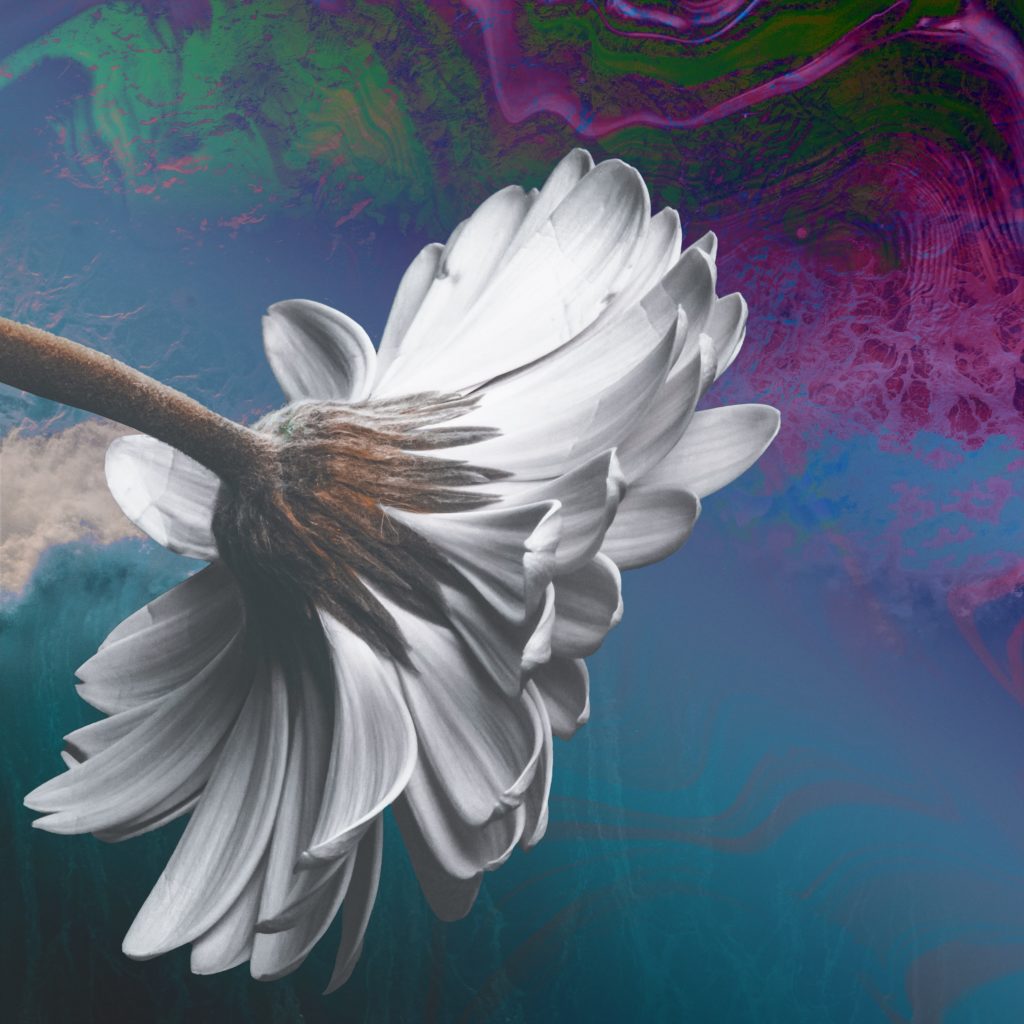 "I think the first show is going to be an incredible roller coaster of emotions, both sonically and visually."
The sound is huge, begging to be witnessed at a festival set – what's the plan for you guys on the live front?
Adam – Thank you! We are currently working on a set list of new material. I can't wait to get back out there in front of people to let them hear this live.
The original plan was to make this sound as big as humanly possible, while still retaining the strong emotional aspect. I think Calvin did a great job capturing our live sound on the recording, and since then, we've made a few changes in our gear to make it even bigger sounding. I think the first show is going to be an incredible roller coaster of emotions, both sonically and visually.
Given the vastly ambient, ethereal nature of your music, what's the creative process like – obviously you each play instruments, but how do you produce the sound in the end?
Adam – We either write as a band in the room, or Dweeb and I will get together at my place with some simpler, smaller rigs, and will write that way.
Dweeb and I also swap audio files weekly with ideas that we came up with, or additions to current things we're working on. Our minds are always moving.
"When we're not working on The Mourning, we're bloody hilarious."
Your music has been described as 'dream pop for the dark and depressed' – how do you feel about this kind of statement, and was this your intended vibe?
Adam – I love that so much. I think that kind of was the intended vibe.
What's something about you that fans might be surprised to hear?
Adam – Probably that despite the seriousness of the music, outside of that, we are arguably the least serious people that have ever walked the planet.
When it comes to writing or working for the band, we definitely take that as sincere as possible. It means so much to us. But when we're not working on The Mourning, we're bloody hilarious.
:::takes a bite out of a raw bell pepper:::
* * *
Grab the music here or check out The Mourning via Instagram.